Baby Book
Colourful, Smart, Affordable
The nicest package for baby photography
Finally babies & bellies specialists have their book of choice: the Baby Book.
Moms and families ask you to capture their precious moments, they trust your artistry and knowledge.
Three reasons to love our Baby Book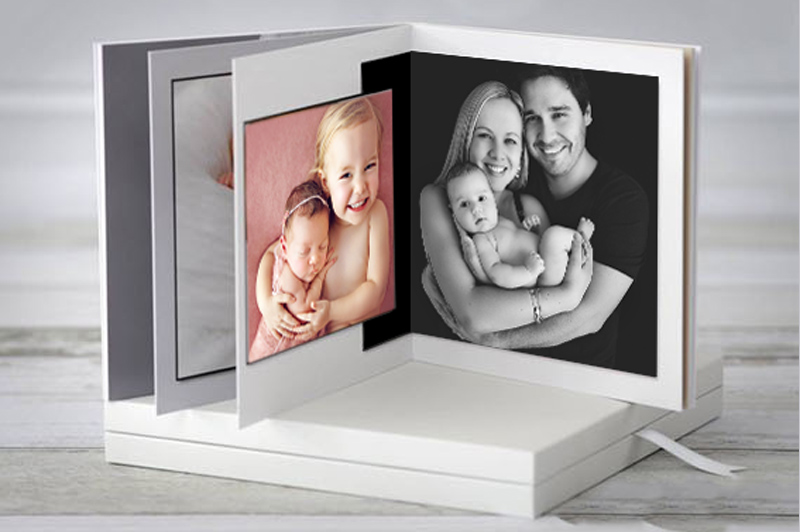 Coordinated
The cover, the outside and the inside of the box can be fully coordinated through the wide range of colours, custom images or patterns, creating unlimited combinations.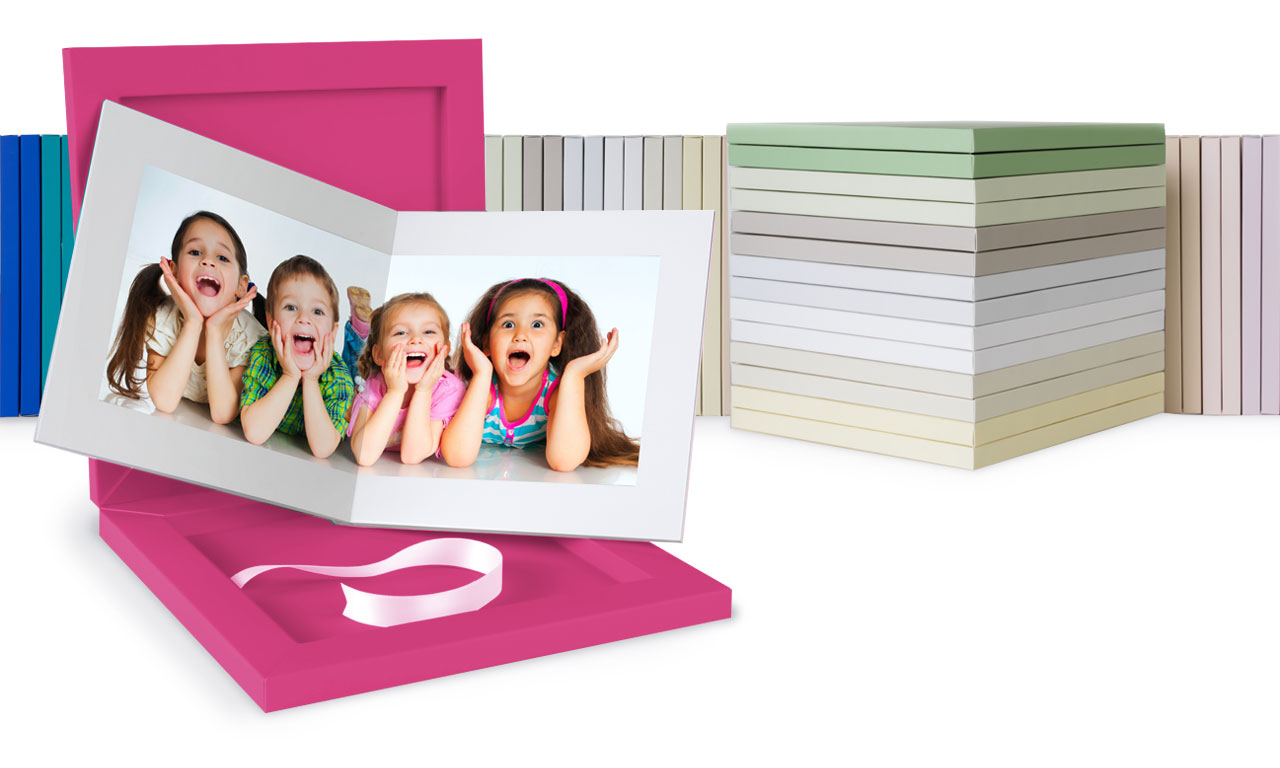 Finishing
The "Touch" finishing confers an additional tactile feeling that makes these books a full sensorial experience.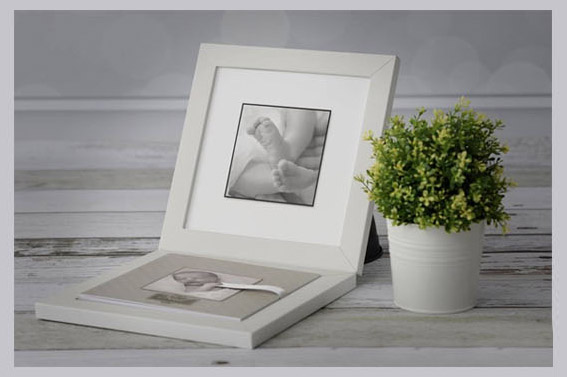 Order online
Box & book options, layout design, customizations and prices can be previewed online thanks to our fully integrated Configurator where you can also finalize and pay your order.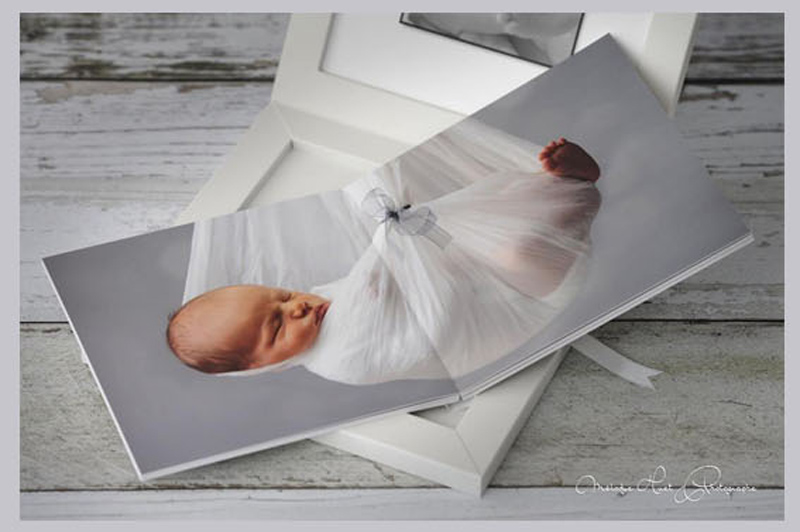 The Block
The GoBook features the patented binding system invented by Graphistudio. The layflat binding allows you to view the panoramic page without seeing a separation in the seam.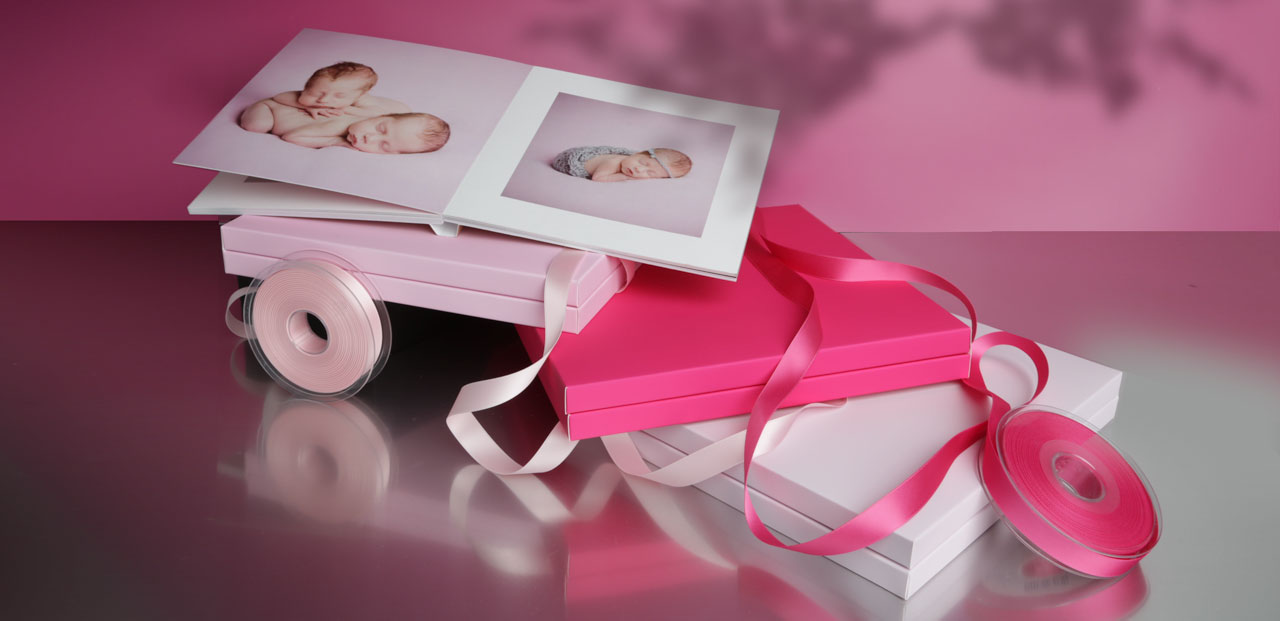 The Ribbon
Produced in fine shiny satin, the ribbon is elegantly finished and is available in a wide range of colours that perfectly complete the tones of the book and box.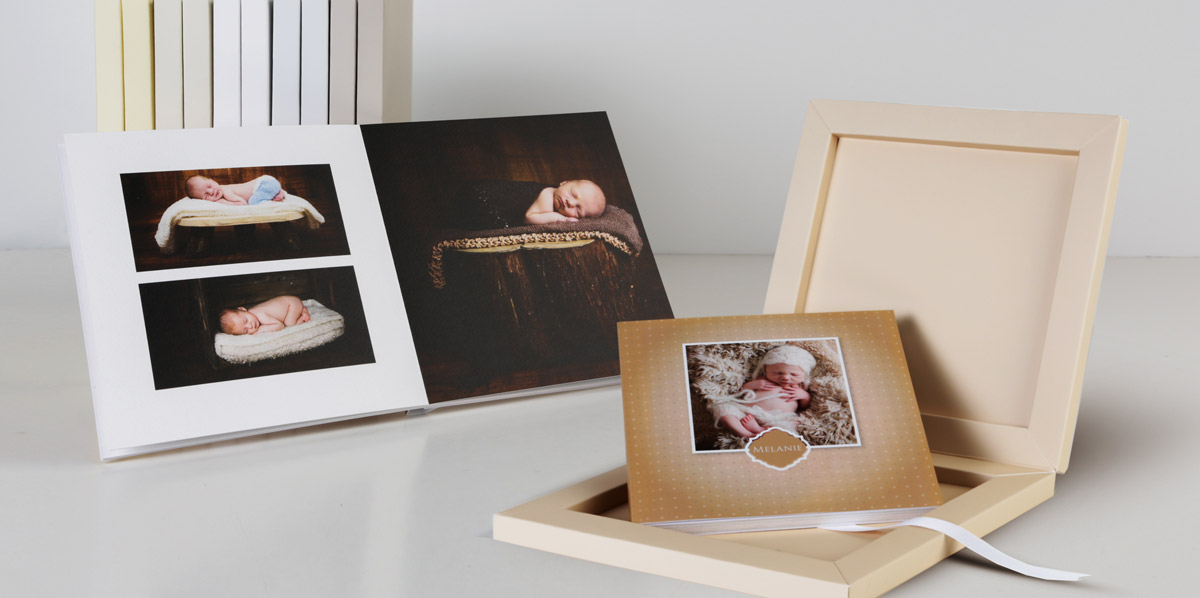 The Cover
Colour print with glossy or matte lamination or touch, available in 29 colours to choose from.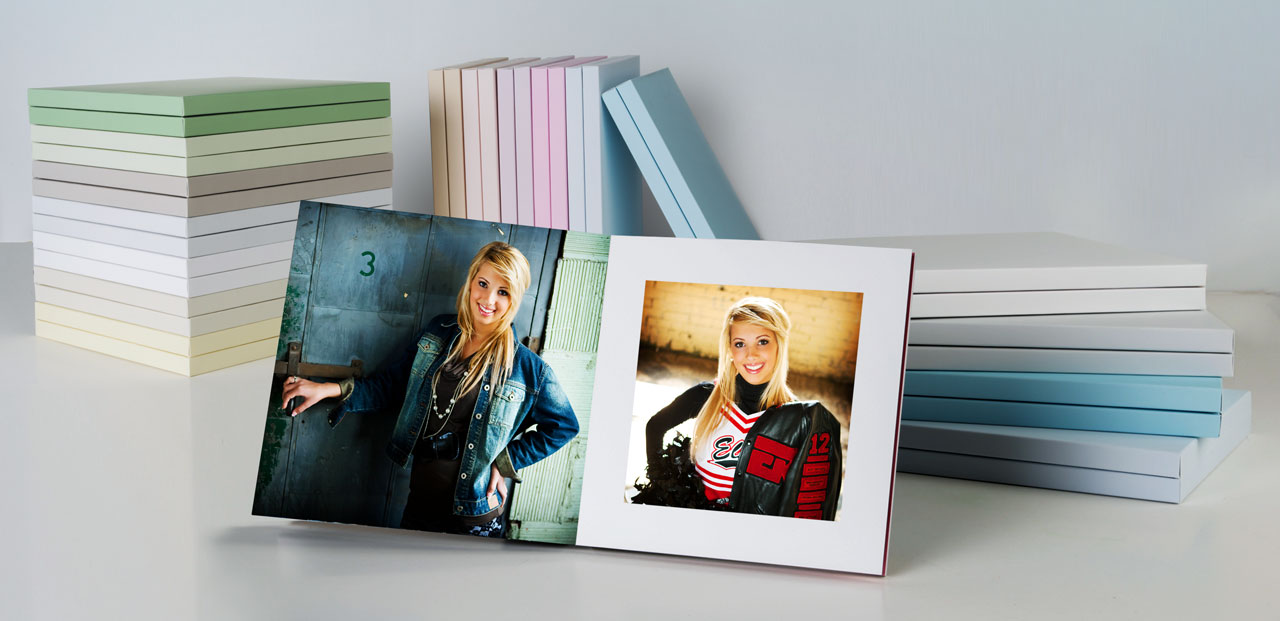 The Box
Everything will be coordinated exactly as you want. The Baby Book comes with its complementary "jewels box", with "touch" lamination available in 29 colours on top and magnetic lock.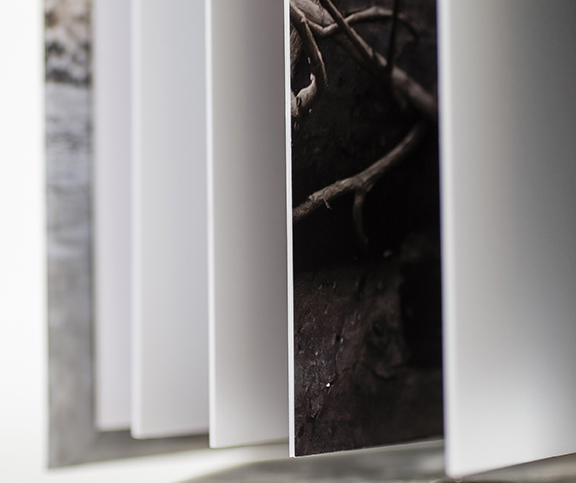 The Papers
Photographic printing on Lustre (matte) paper with lamination on request, on Metal paper with glossy or matte lamination or offset Indigo printing on Tintoretto paper.
It can feature a minimum 20 and a maximum 40 pages (sides) and a white board lining.
Book sizes
The Baby Book is available in these sizes: Vertical: 8×12; Horizontal: 12×8; Square: 8×8, 9.5×9.5.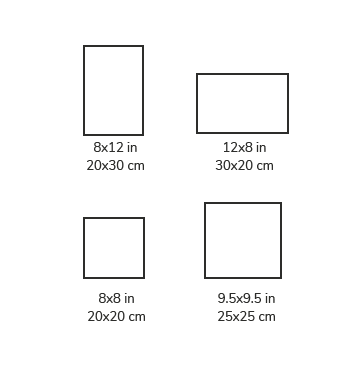 Personalizations
Everything in this program speaks about care, attention to details and love: exactly as the intimate relationship between mom and her little one. Make every Baby Book really unique, overprint names and text on the cover or embellish the box with the amazing raised varnishing.
You can design your own pattern and apply it almost everywhere on box and the cover as well. Your creation will be tailor made on the very special story of each family; a priceless privilege for professional photographers.
Quick Guide
The box and the cover of the Baby Book are produced with Touch Art Matte, available in various colors. Alternatively, it is possible to print color images on the upper internal lid of the box and on the cover.
Online Order Form
Use the new online order form available in the Trade Area to order your BABY BOOK. You will be able to choose among the various touch colors available, or freely design the cover and the bottom internal piece of the box. A real time preview of the design helps choosing the most appropriate chromatic combinations.