Three reasons why you should convert intangible files into tangible emotions
Learn the ground breaking method that is changing the industry from Jerry Ghionis .
The Maverick is not just another book. This is a complete, scientific program that takes photographers from the first phone call with clients down to delivering the product to their doorstep.
A perfect bundle of book and presentation box, from 30 to 70 pages, enhancing files to their best printed version, thanks to the HD printing technology. Derived from the bestseller YOUNG BOOK, the volume features a hardback cover wrap in classy leatherette. The box lid matches the same material of the book and snaps on the box with invisible magnets.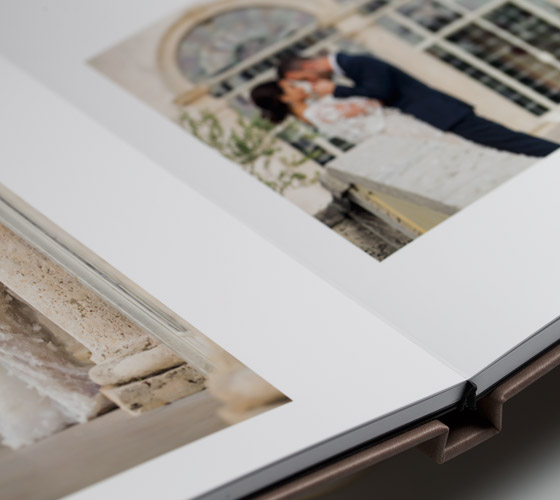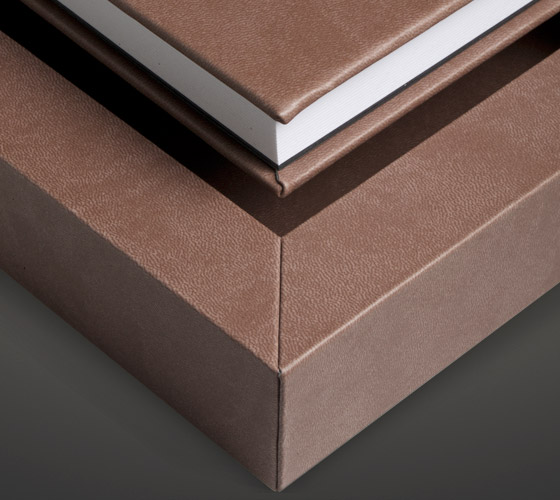 The Maverick is flush-mount, with thick page binding. The look and feel of top range albums confers to this book a timeless elegance, where every detail is handmade in Italy by our artisans. The custom overprinting on cover and top lid and the elegant ribbon complete this all-in-one solution.
Meet your mentor: Jerry Ghionis
Jerry Ghionis is widely celebrated as being among the top five best wedding photographers in the world. He has emerged as one of the most influential wedding photographers of the 21st century. Thousands of photographers joined his workshops and masterclasses around the World where Jerry shared his experience, knowledge and passion for Photography. Educating fellow photographers became the polar star for this incredible artist, forging a better, wealthier industry where in camera perfection meets print excellence.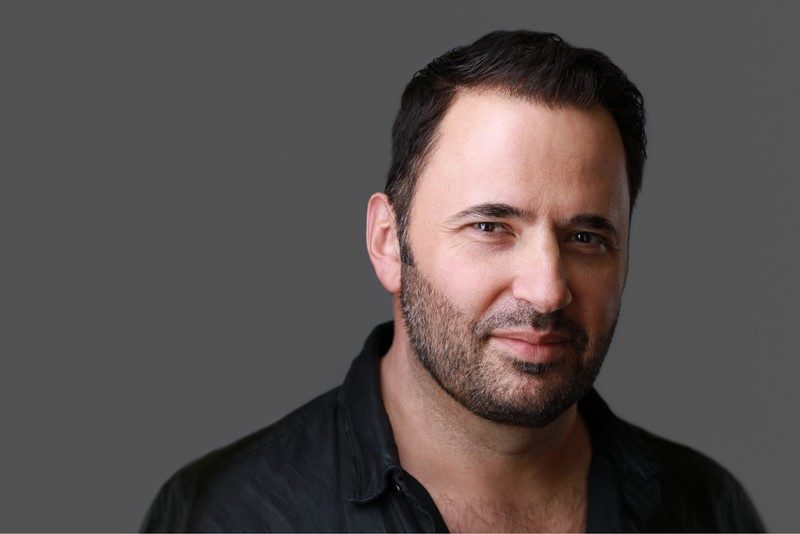 Jerry Ghionis is a member of and won awards from the following organizations:
W.P.P.I. Wedding & Portrait Photographers International, USA A.I.P.P. Australian Institute of Professional Photography P.P.A. Professional Photographers of America S.W.P.P. Society of Wedding & Portrait Photographers, Europe P.P.C. Professional Photographers of California, USA P.W.S. Photo Wedding Stories, Europe
Grand Master of WPPI – Nikon USA Ambassador – AIPP Victorian Wedding Photographer of the Year – PPA (Diamond Level Photographer of the Year Award – SWPP Photographer of the Year Award
Learn everything about The Maverick Join today the Jerry Ghionis Photography Training
So, if you came this far it's probably because you struggle convincing your clients to convert files into an amazing album, pixels into a gorgeous print. You know your brides and grooms are missing something they will regret soon. Well, you just found the right program: The Maverick!
The Maverick workflow: we thought of everything you need!
Whether you have your layout ready to print or you need to contact your couples The Maverick is the program you need.
Open an online gallery and make them choose their favorite pictures.
Edit the layout in minutes with the amazing features of Fundy® Design Software.
If you want, you can have Lavalu edit the files for you.
Click a button and land onto the Graphistudio order form: it won't take more than a few clicks!

The bundle: where the magic begins
Creating a brand new program is one of the most exciting moments in the design process. Jerry has spent two decades in the industry refining his workflow, optimizing his selling process in order to take his clients to the next level. Now you can take advantage of this, adopting this successful method that is helping photographers converting jpg to books, files to tangible emotions. In order to guarantee uniqueness and exclusivity, every Maverick album is all handmade in single copy.
Cover & lid personalization
You can personalize the cover and the box lid with luxury raised varnishing. The precise finishing embellish your volume, allowing you to choose among several fonts. The print raised surface gives a nice elegant tactile feedback.

Colour Overprinting And Raised Varnishing
Maverick books are available in two sizes: 9.5×9.5″ and 12×12″ (25×25 and 30×30 cm).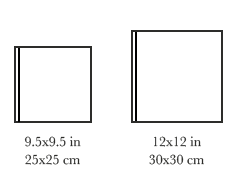 Binding
The Maverick books are available with 30, 50, 70 thick pages: this confers heaviness to the book by adding an insert between the pages.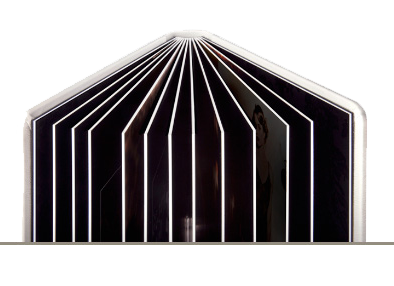 The Maverick is printed on HD Lustre Paper, with the Canon™ Dreamlabo 5000 printer. This inkjet technology unleashes the true colours of your files, offering the widest gamut available in the market, rich details, pitch black point and pure white. Certified 300 years lifespan, this technology makes every Maverick album a family heirloom, a legacy that will remain impeccable for the generations to come. HD printing is also eco-friendly, with water based inks and no chemicals nor animal parts.
Ideal combination
Parent Copies
6×6" 2 copies – HD lustre paper, hardback cover with the same material of the main book!
Complete your package with beautiful smaller copies, perfect clones of the main album. Ideal for parents, friends, witnesses and more.
We will use the same layout, so no extra work or time required. Just maximize your profit and make your clients happier.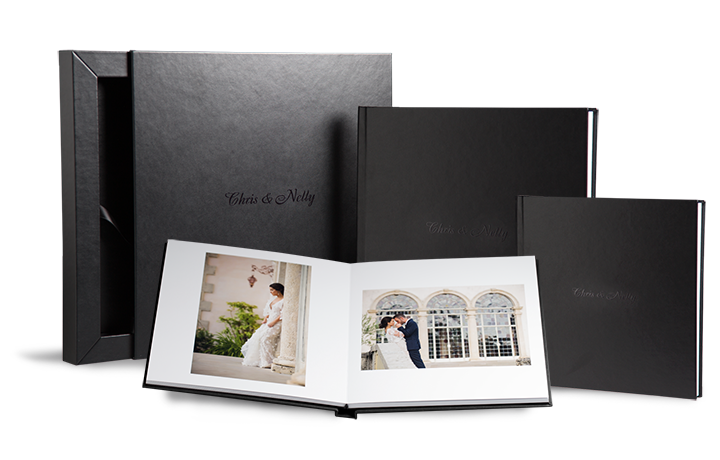 Classy Black package – Version shown, 9.5×9.5″ main Maverick album along with 2 copies 6×6″ for bridal party.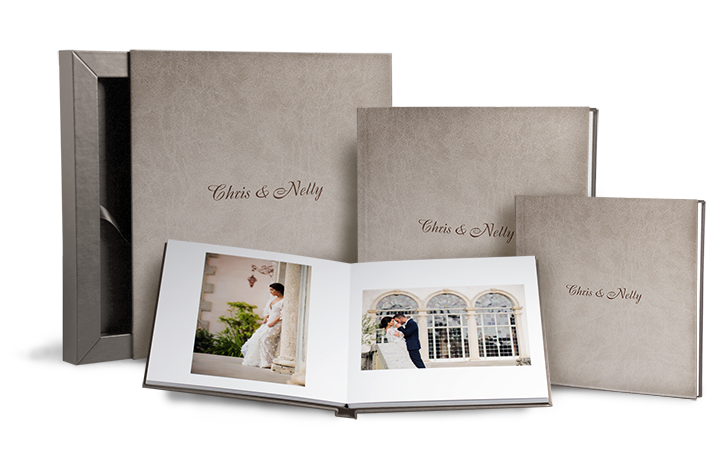 Elegant Powder package – Version shown, 9.5×9.5″ main Maverick album along with 2 copies 6×6″ for bridal party.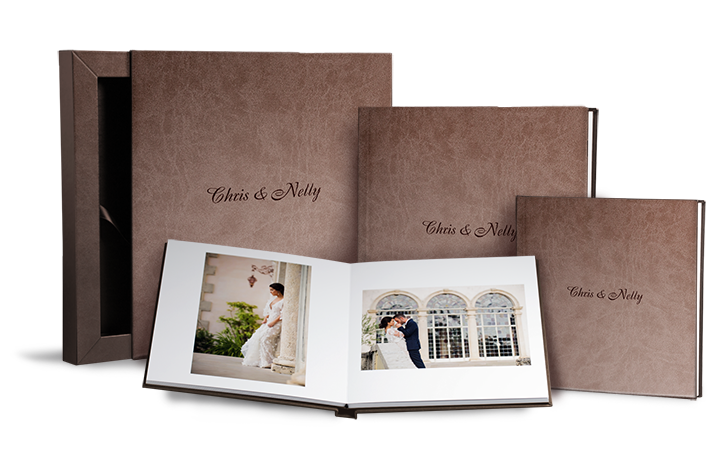 Warm Mokka package – Version shown, 9.5×9.5″ main Maverick album along with 2 copies 6×6″ for bridal party. 
More from the Jerry Ghionis Collection