Storia
Storytelling for newborn!
Photography is about capturing light and telling a story. Looking at things from this angle we might say that newborn photography tells the very first chapter of everyone's story. Storia (Italian word for story) has been designed to bound together the unique matted prints of babies' first days, creating a series of volumes ideal for the classic trilogy "maternity – newborn – first year".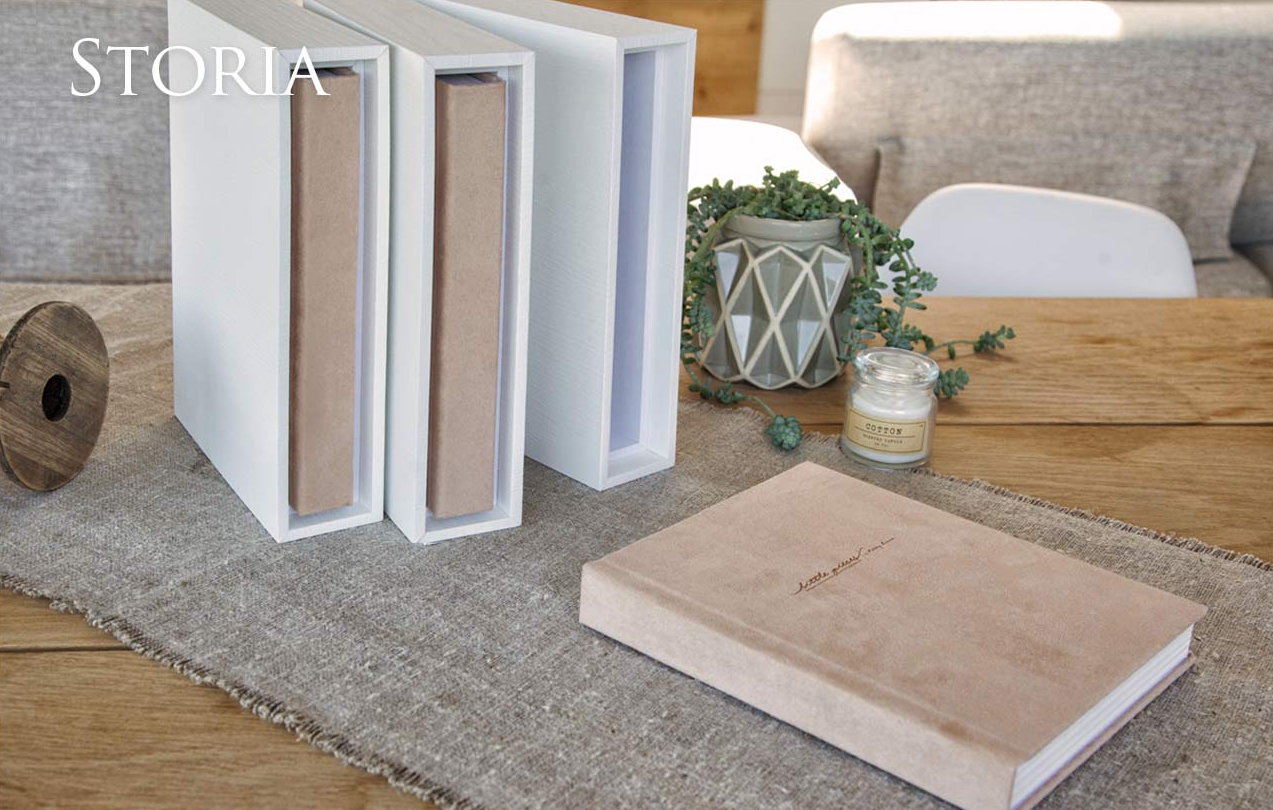 Slip-in mats books:
Size 8×10″ (20.3×25.4cm) – 10×8″ (25.4×20.3cm).
From 6 to max 12 bound slip-in mats, with black or white lux linings and hard back cover in Suede.
Sleeve:
Size 8.5×11.5″ (21.6×29.2cm) or 11.5×8.5″ (29.2×21.6cm).
Wood Fiber with hidden magnets to align and lock multiple box together.
Options:
Storia is also available without the prints.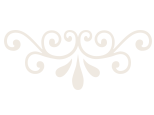 Suede represents the perfect mix between the nobility of leather and the versatility of cloth. It's a microfiber that earned huge success both in the fashion industry and design. Extremely soft and resistant, it perfectly suits each curve and fold of the object it covers, while remaining smooth and close-fitting.
Wood Fiber
This extremely mouldable material, obtained from a mixture of cellulose and wood pulp, perfectly combines the natural look with durability and the lightweight offered by synthetic materials.
About storytelling
Stories are integral to human culture and storytelling is timeless. It's about a compelling narrative and belongs to photography too.
Storytelling adds value to a picture, because it captures the inner meaning of human beings, their families and life.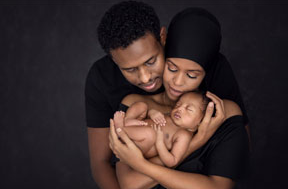 Book and sleeve
The book is a slip in mats binder, from 6 to 12 pages (sides) with hard back cover and square spine. The sleeve of Storia hides a little feature: magnets are merged into the structure and can keep tightly together two or more volumes! Wrap up with a white shabby wood fibre finishing, the sleeve is tailor made on the book size.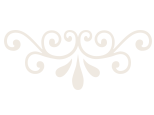 More from the Kelly Brown Collection