Mats & Prints
The most elegant solution for portrait photography
Your prints will stand out and have artistic charm with our specialty mats.
Each mat will add a touch of style, sophistication and will enhance your prints.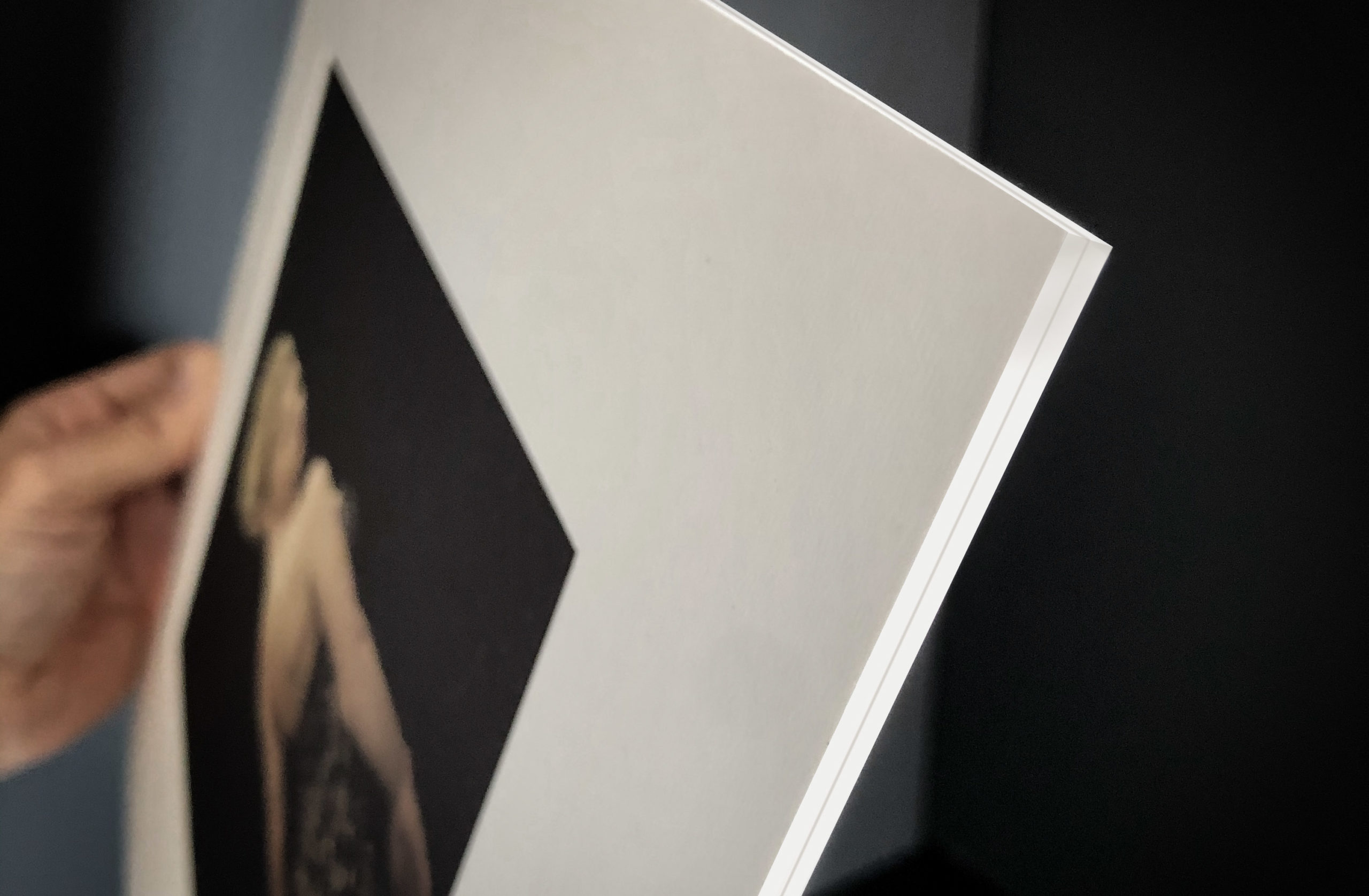 Learn how a simple mat can make the difference
When it's time to deliver your artistry, you don't want to compromise on quality.
To bring it full circle you need to make sure your prints are just the best in class, reflecting your attention to details.
A relatively simple product like a mat shows how much you care of your clients satisfaction.
That's why our mats are archival certified.
Sizes:
For 8×10″, 10×10″, 11×14″ or 14×14″
(20.3×25.4, 25.4×25.4, 27.9×35.6, 35.5×35.5 cm) mats
Thickness:
Regular 0.11", Bold 0.18"
Material:
White standard Archival, Arctic White standard, Black standard Archival,
White standard bold Archival,
Black standard bold Archival, Materica white bold,
Arctic White bold, Wood Fiber bold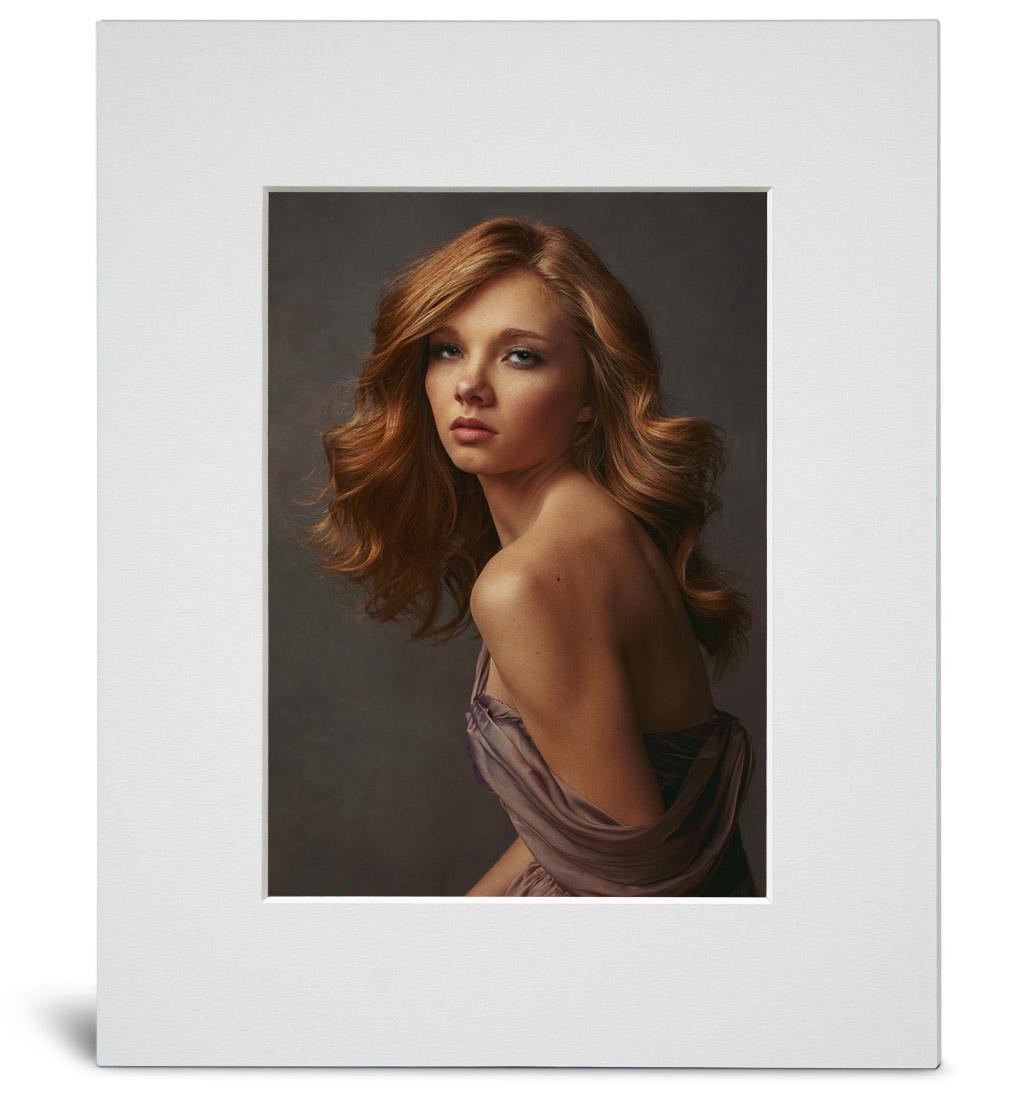 Paper options:
Canon Dreamlabo 5000 Lustre HD, Glossy HD,
Deep Matte Touch HD, Fine Art HD
Openings:
5×7″, 7×7″, 7×10″, 8×8″, 8×10″, 8×12″, 10×10″
(12.7×17.8, 17.8×17.8, 17.8×25.4, 20.3×20.3, 20.3×30.5, 25.4×25.4 cm)
Optional:
V-Groove all around the mat
The essence of a reveal session
Our mats embody the pure spirit of a successful reveal session: elegance, precision, durability, inherent quality.
A simple product at first sight, a perfect synthesis between craftsmanship and technology. The state of the art cutting plotter ensures perfection of the bevel cut (45°) and precise mounting procedures.
Mats, cut as diamonds
Your prints will stand out and have artistic charm with our specialty mats.
Each mat will add a touch of style, sophistication and will enhance your prints.
Sizes in inches: 8×10" with an opening for a 5×7" print. 11×14" with openings for 7×10", 8×10", 8×12" prints. 10×10" with openings for 7×7", 8×8" prints. 14×14" with openings for 10×10" prints. Thickness: regular 0.11" / bold 0.18".

Sizes in centimetres: 20.3×25.4cm with an opening for a 12.7×17.8cm print. 27.9×35.5cm with openings for 17.8×25.4cm, 20.3×25.4cm, 20.3×12" prints. 25.4×25.4cm with openings for 17.8×17.8cm, 20.3×20.3cm prints. 35.5×35.5cm with openings for 25.4×25.4cm prints.
Thickness: regular 0.27cm / bold 0.45cm.

Finishing and materials
Our mats are produced with the highest quality and detail to precision as a result of our numerical controlled 45° bevel cut.
The high quality art mats are paired "counter fibre" to ensure their longevity and no bowing.
Custom Logo Cliché
A personalized cliché can be ordered one time, and then it will be stored here in Graphistudio and used whenever requested to deboss Mat orders.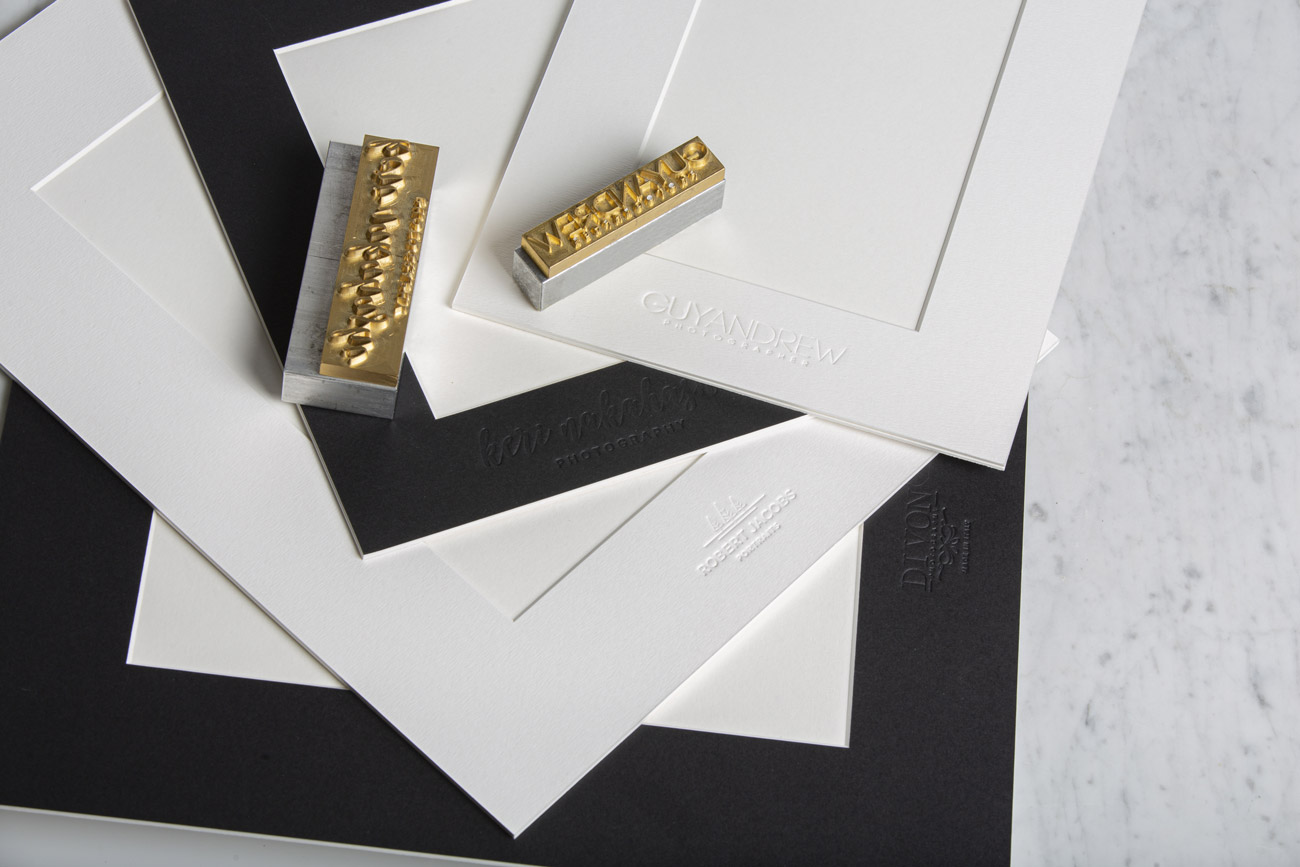 Mounting service, freedom and flexibilty
In the Sue Bryce Collection by Graphistudio you can order prints, mats or even mounted prints.
Option A – PRINTS ONLY
Option B – MATS ONLY
Option C – MATS & PRINTS
Option D – MATTED PRINTS
Plan your "reveal session" as you prefer, maximizing profit and customer satisfaction.
You can offer the same consistency even ordering additional prints after your IPS.
We suggest to pair our HD prints to our archival mats for the best result, you can mount them by yourself easily or rely on our service.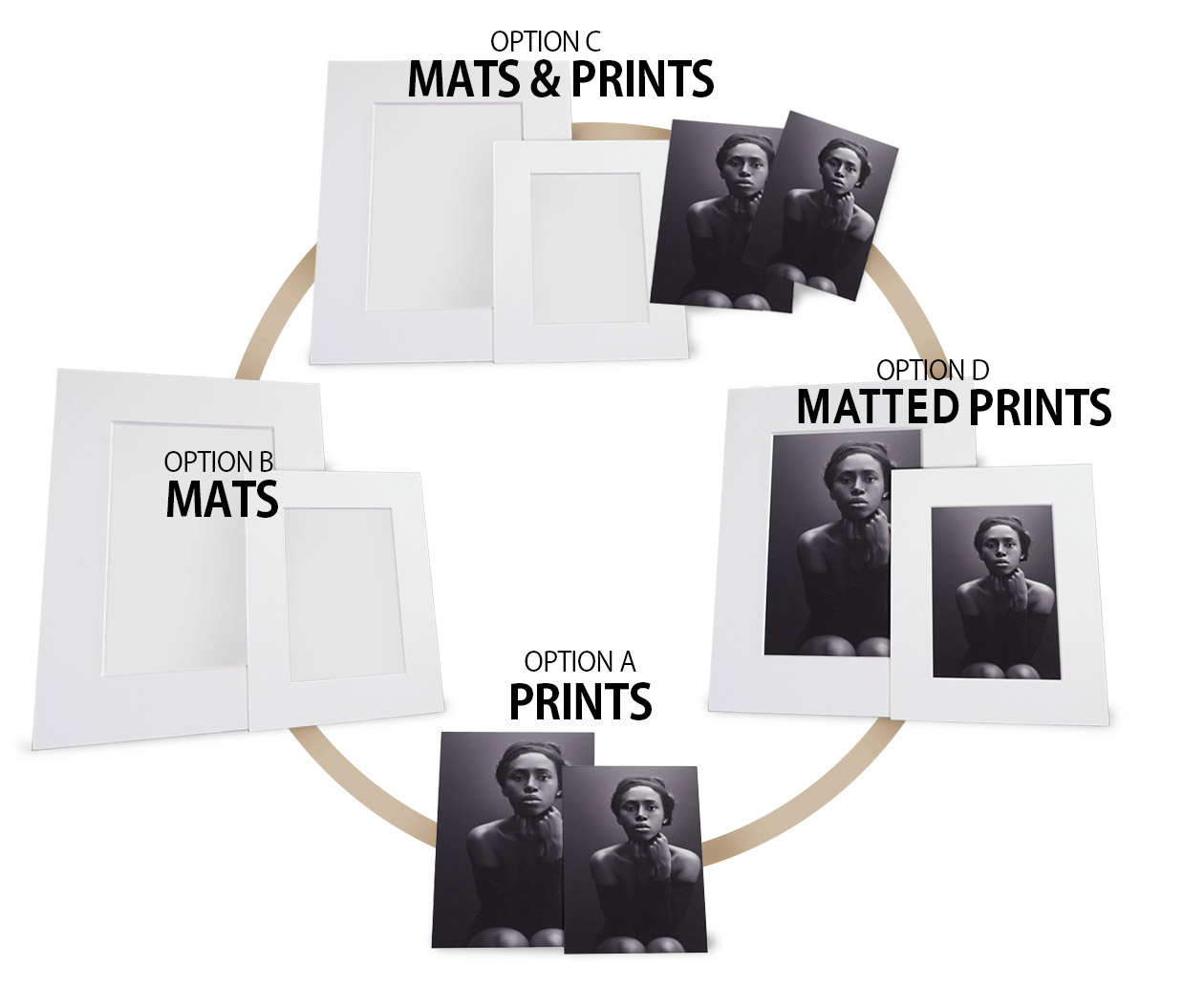 HD Prints
Ink-jet quality, guaranteed 300 years
Our superior printing quality provides the most accurate representation of your files onto paper.
The HD ink-jet technology by Canon guarantees wider gamut, crispness and durability.
Choose the right paper for your style among our options.
Unleash colours!
With its ability to reproduce onto paper the entire Adobe RGB colour space, the HD printing puts an end to the silver halide chemical age.
Vibrancy and black point are without precedent;
you have never before seen your pictures' full power in so many ways.
It's time to set them free and blow away your clients.
ITA institute.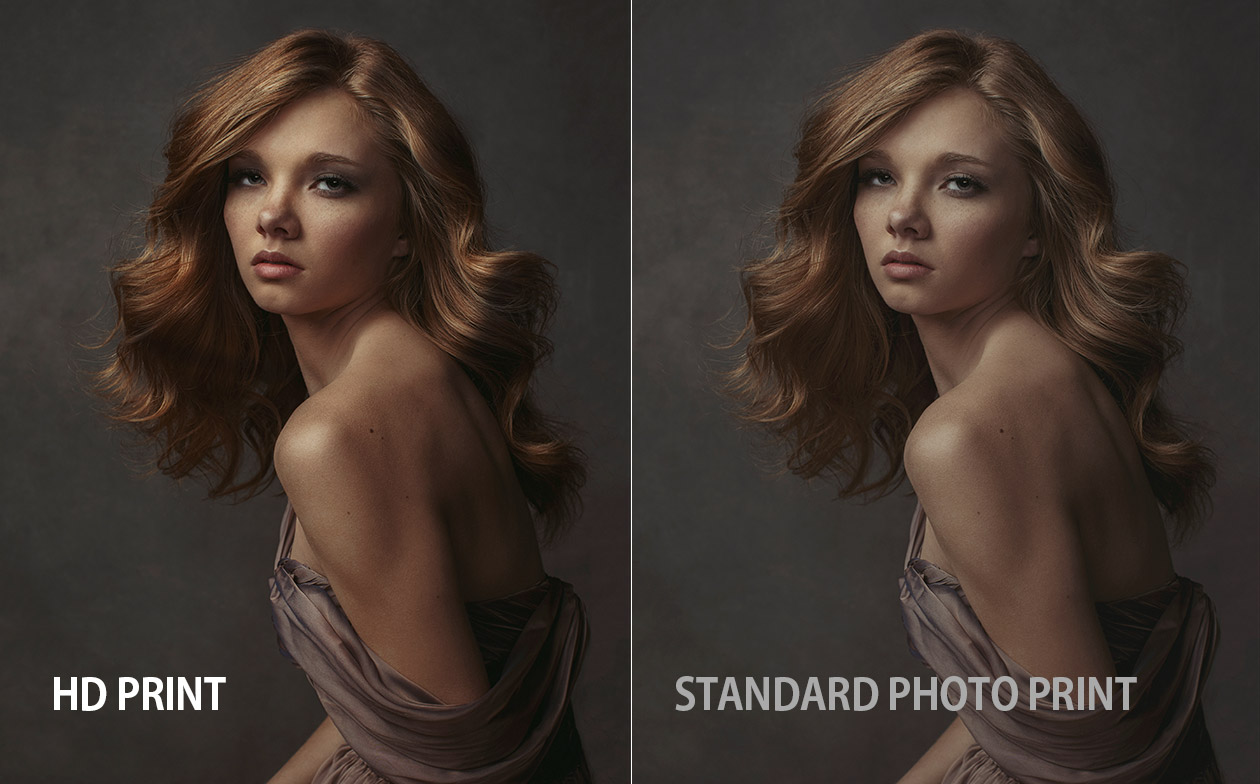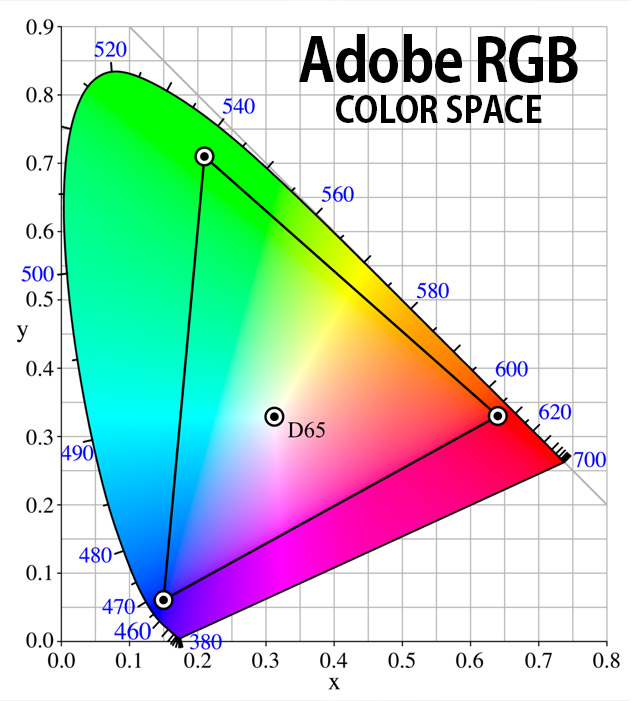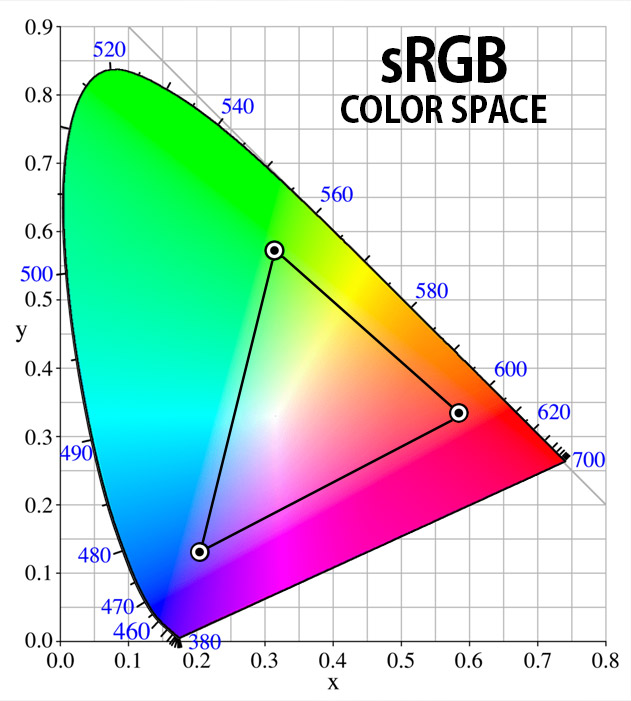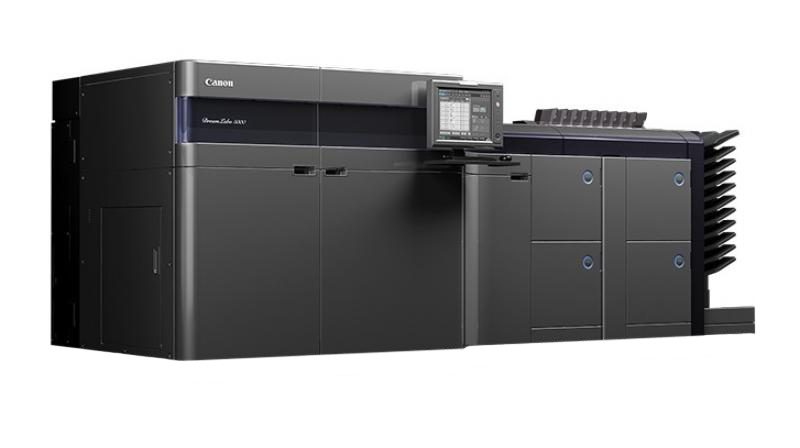 HD printing, the revolutionary technology
The HD printing enables you to reproduce extraordinary detail throughout an image, on our seven color HD Canon Dreamlabo 5000 printing technology.
Unprecedented dynamic range, extremely high resolution, deep blacks, plasticity of the skin tones, detailed shadows, vibrant colors and papers of extraordinary finishing. The longevity of these prints is certified at 300 years by the JEITA institute.
700 printing heads:
a waterfall of colours
The HD Canon Dreamlabo 5000 features the most advanced printing heads in the World.
This incredible machine takes the FINE technology to the next level, up to 2400dpi and 7 colours (cyan, yellow, magenta, black + light cyan, light magenta and grey).
Enjoy the crispness of the details, the plasticity of skin tones and the unmatched dynamic range.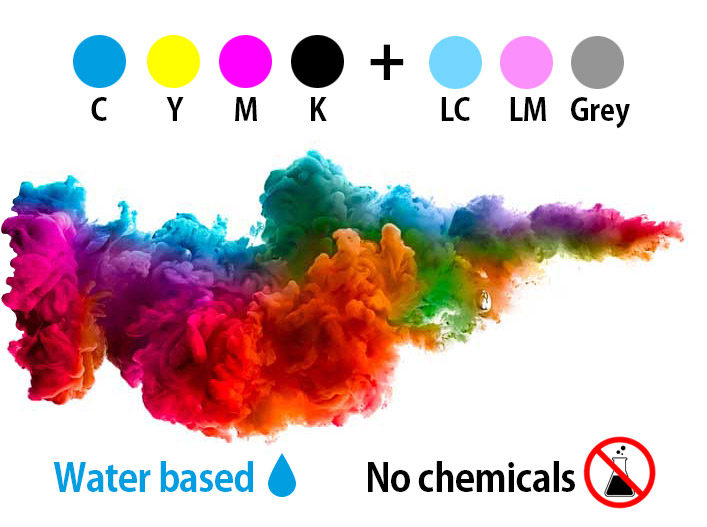 Eco-friendly
Unlike the traditional silver halide printing, the HD Canon Dreamlabo 5000 doesn't produce hazardous chemicals.
Say goodbye to tons of exhausted liquids, animal origin parts and toxic environment.

More from the Sue Bryce Collection