The Storybook, emotions at your fingertips
A beautiful portfolio that blends past centuries' traditional binding with state of the art printing. A versatile book that captures the essence of any portraiture, of any story.
Three reasons to love your StoryBook
handmade by our artisans
The Storybook offers a unique experience. Simple yet elegant, in this you will find an harmonious combination of colours and papers. Ideal for portraits of any kind, from engagement shoots to families, elopements, pets, newborn and much more. Let your fingertips enjoy the naturally textured surfaces, that speaks to your heart.
The perfect solution for every kind of portrait
Elegant, essential but refined to offer a unique experience. The Storybook is designed to be versatile, to fit any genre: – Beauty Portrait – Newborn – Families – Elopement – Pets – Boudoir – Food Portrait photography brought back to its origin, that's what this book is meant to be. An artistic portfolio you would expect to find in Venice or Florence's little shops, where artisans shape their creations since the Renaissance Age.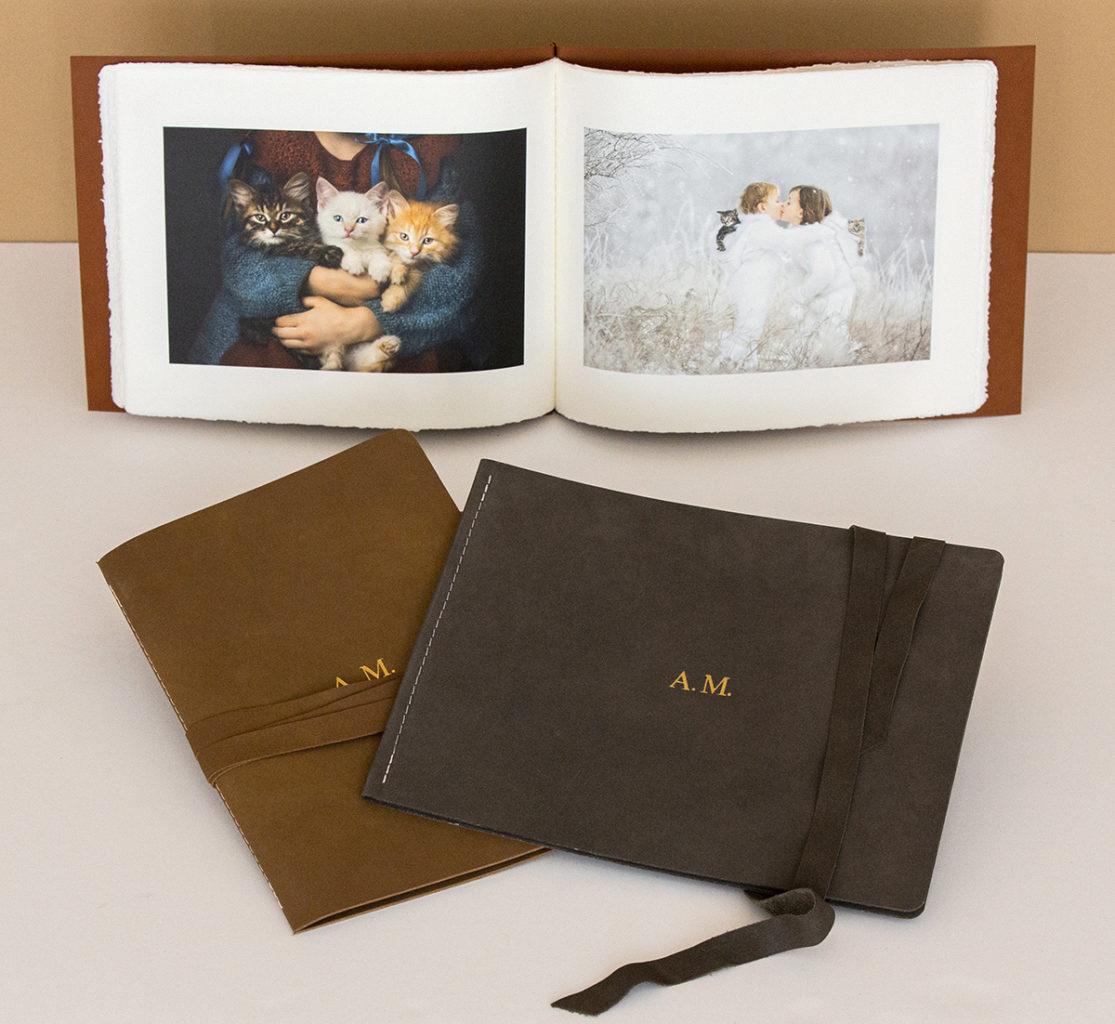 Elegance and simplicity blended in a timeless product. Made in Italy is synonymous with creativity and craftsmanship, where tradition and design deliver a unique experience. Ideal for any portrait photography genre, the Storybook represents an exclusive way to bring your artistry to fruition. Art, emotions, quality… let this be your paradigm.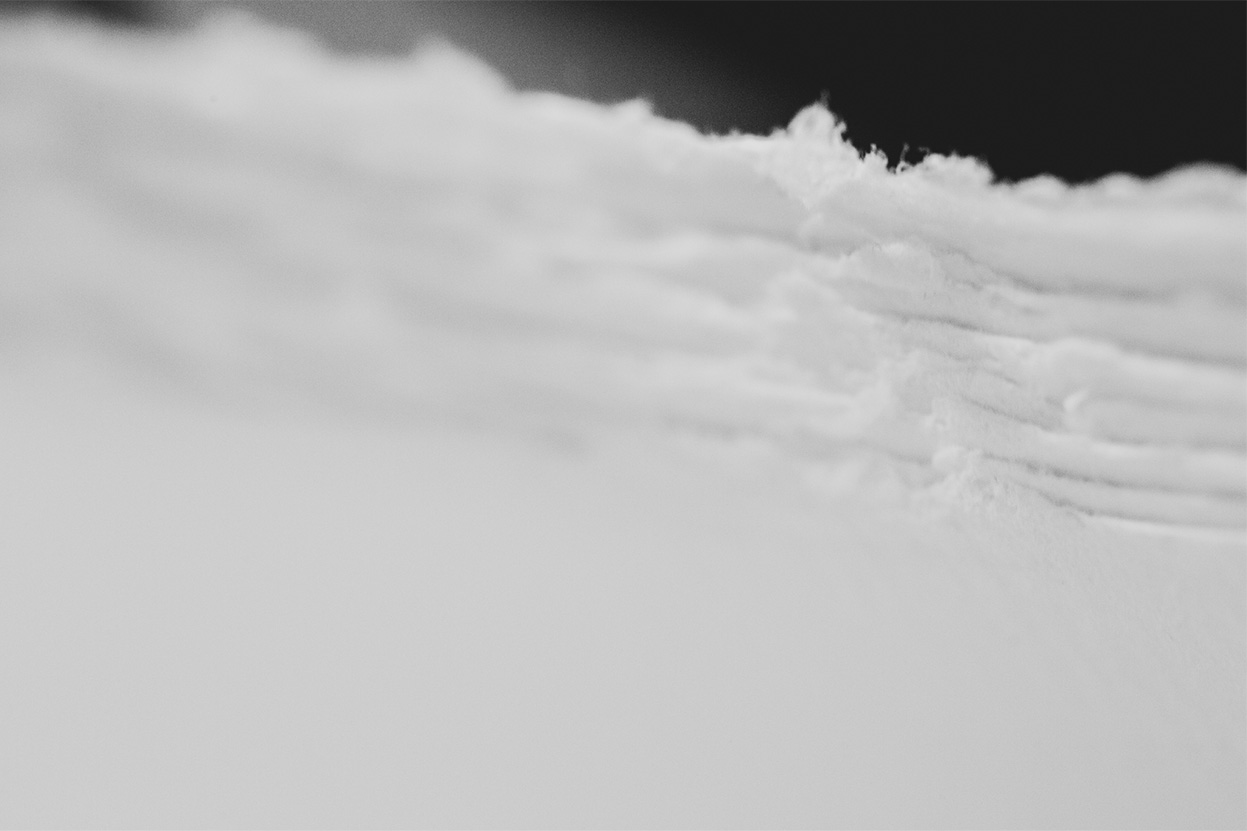 Probably the most iconic paper option, the perfect fit for the Storybook. An incredible media, handmade in Amalfi (Italy) according to a medieval heritage of family-driven tiny paper mills. The deckled edges, unique to each sheet, have a rich texture and organic look this is timeless.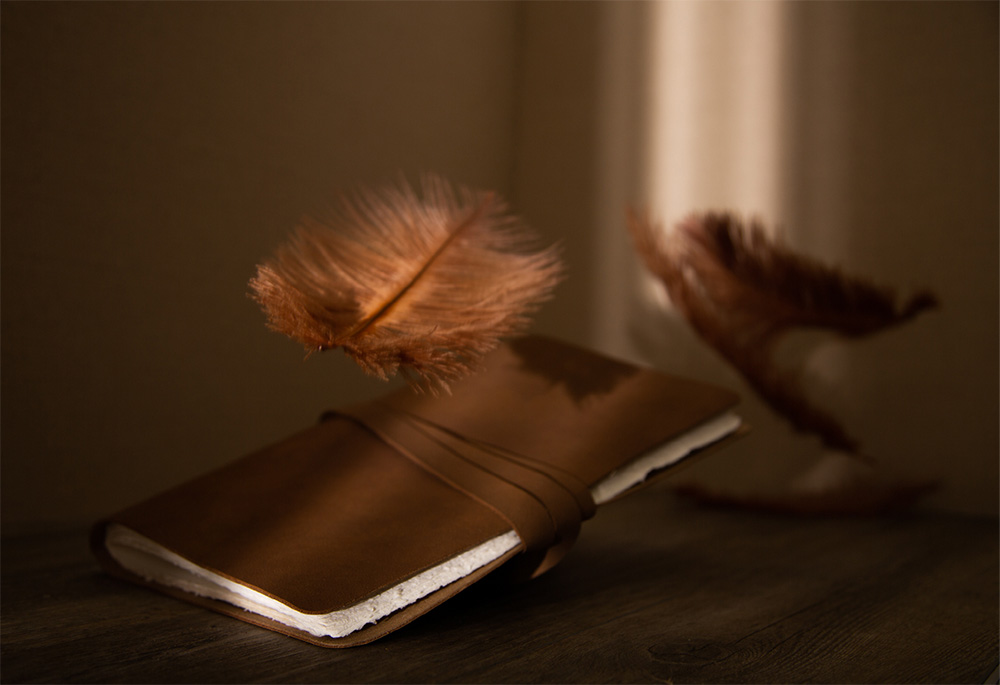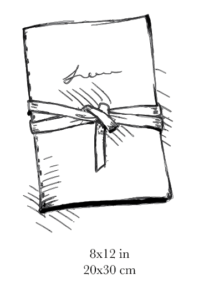 Our StoryBook is available in 8×12″ (20x30cm).
Available with 16, 20, 24, 28, 32, 36, 40, 44, 48 pages.    
Our StoryBook is available in 13×10″ (33x25cm).
Available with 16 to 60 pages.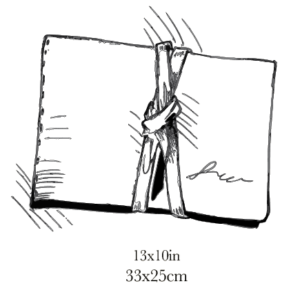 In order to better optimize the files for the exquisite Amalfi cotton paper, we require all layouts to be done using GraphiDesigner, the software integrated in our Orderform.
The cover wrap: smooth tactile feeling that speaks to your heart
We have chosen for you an incredible selection of materials to elevate each Storybook. Whether you go for premium leathers such as the genuine Distressed or the iconic Sequoia, or eco-friendly leatherettes such as Class and the exquisite Cloud, your Storybook will always look & feel perfect. Complete the wrap with the traditional strip, to be rolled and laced like Renaissance Age artists used to do with their scrapbooks.
Every cover wrap material can be customized with a line of text.
Class Leatherette
Our Leatherette is further enriched with a velvety satin finish. It offers high resistance to wear and tear together with a lightness that ensures it perfectly protects the story within.
Cloud Leatherette
A curated selection of hues with a shaded effect, the Cloud Leatherette has an extremely smooth surface and a very soft touch. The innovative fabric, coated in a polymeric material, offers high resistance to wear and tear.
Leather Distressed
Full-grain Italian leather, treated with aniline, to ensure resistance to wear and enhance the character and craftsmanship of the distressed finish.
Sequoia
Extremely high quality and beautiful, treated Italian top grain leather that has a distinct vintage effect obtained through a special hand-finishing process. Its softness and warm tones is the highest expression of classic vintage elegance.
Leather
Italian half grain bovine leather featuring a durable matte finish. This material is the perfect choice for all those applications that require versatility and natural quality.
Cover materials and personalization options
A blend of traditional and modern choices in materials and personalization techniques so you can create a one-of-a kind experience for your client and their story. 
The Amalfi Paper Mill
Where handmade cotton paper takes life
A story that established its roots some centuries ago, in a stunning Amalfi Coast that is now known for its tourism. 
You would be surprised to know these medieval tiny villages gave birth to one of the most characteristic handcrafted traditions in Italy. Family-driven paper mills that keep their heritage from one generation to another, crafting each sheet of paper by hand! In the fast-paced World we live in, this might sound like out of time; a dreamy vision. That's exactly the feeling you will have holding a Storybook in your hands. A time capsule that will not only preserve memories forever, but takes you back into centuries, reviving ancestral emotions.
Paper options and printing
Graphistudio is recognized as a world-class printer and has built a tradition of innovation since its founding in 1982 in Northern Italy. We are entirely focused on providing superior quality products and developing new technologies that meet the needs of professional photographers around the world. Our trade secret is our expertise in colour management. Our heritage that combines time-honored craftsmanship with advanced technology is part of our DNA thanks for our three founders, Tullio Tramontina, Maurizio Corazza and Enzo Piazza. 
It is our mission to find the most intriguing papers and the Amalfi cotton paper was a great addition to our program. We are particularly proud of being the only professional printing lab in the world able to provide accuracy and longevity on such a demanding yet beautiful paper. 
HEART DRIVEN & ECO-FRIENDLY
The Storybook speaks of love and love begins with the environment around us. Modern technologies are getting cleaner and cleaner, while old traditions feature natural materials; this combination brings to life a new generation of products with a much smaller carbon foot print. The Storybook features pure cotton handmade paper, made with cotton rag in a natural water-based process. No chemicals nor whitening agents. The premium Sequoia Leather is certified hand-tanned and the Cloud Leatherette is 100% recyclable. Even the packaging of the Storybook is designed to minimize its impact on the environment, using 100% recycled cardboard with no plastic elements.
GraphiStudio is committed to delivering the highest quality without compromising the environment. Our R&D department works hard to elevate our standards, thereby assuring our customers eco-friendly solutions.
Every Storybook comes in our new eco-friendly packaging.
A clever yet elegant carboard box, havana natural colour, finished inside with a vellum wrap sealed by the iconic logo.
You can also order the box on three optional colours, for a more stylish look.