Graphistudio "The Original Wedding Book" ® shapes your dreams
thanks to a world-class quality and Made in Italy style.
Three reasons to love your Wedding Book
an amazing range from linen to leather, sizes from 8×12" (20x30cm)  to 16×20" (40x50cm)
The perfect option to produce your own, unique, book and to perfectly satisfy all your needs.
Every album is made à la carte by our artisans. You can use our 3D configurator to design it, controlling every detail or simply modifying your own templates.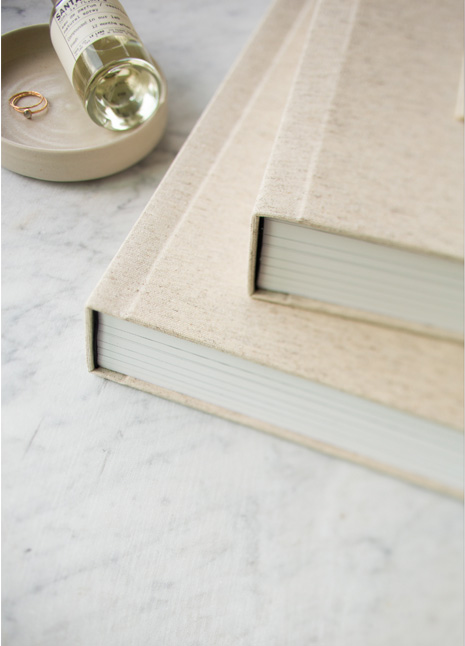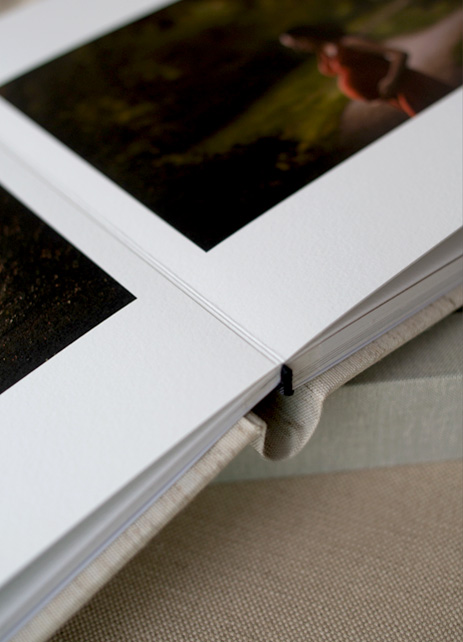 The Original Wedding Book set the industry standard many years ago, introducing the flush mount pages to allow photographers using panoramic spreads as opposed to the rigid and boring traditional way.
*International patented system

Whether you love full grain leather or natural fibers, crystal clear acrylic or eco leather our range will let you design a one of a kind heirloom. A lifetime warranty and the Italian-made wow factor complete the package perfectly.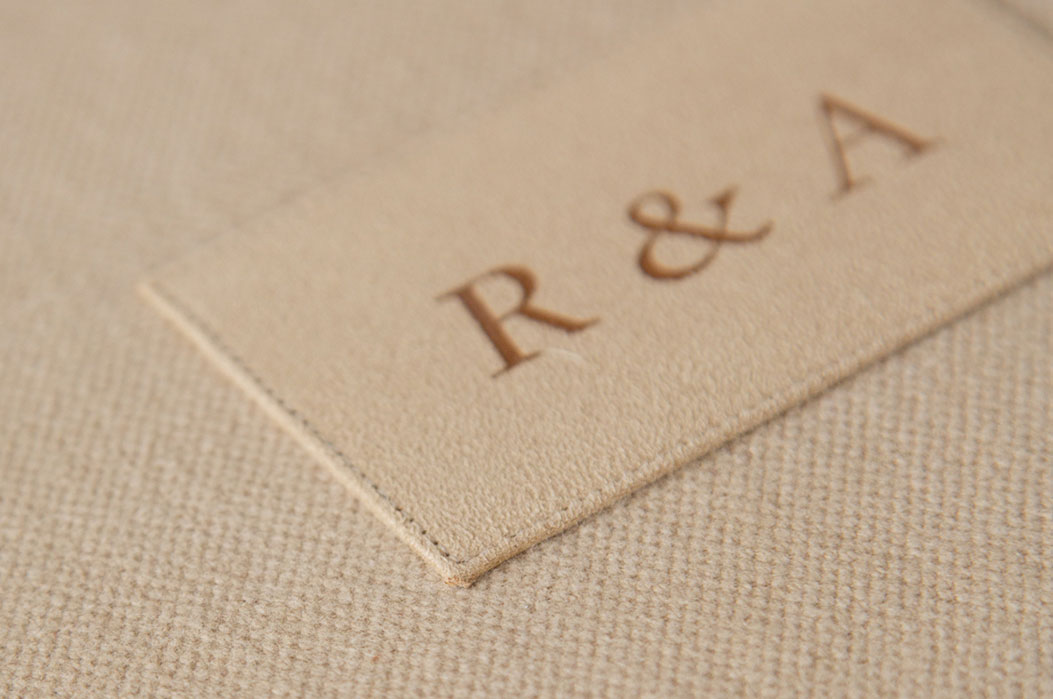 Our book sizes range from the majestic 16×20" (40x50cm) to the classic 12×16" (30x40cm) and the compact 9.5×13" (25x35cm) and 8×12" (20x30cm). Landscape and square versions are also available, all are flush mount panoramic.
You can clone your main book into smaller copies, flush mount as well, ideal for parents and friends: 4×5" (10x13cm), 6×8" (15x20cm), 8×12" (20x30cm) vertical, square and landscape. Or even smaller copies stitch bound: 2×2.5" (4x6cm), 2.5×4" (6x10cm), 4×5" (10x13cm) vertical, square and landscape.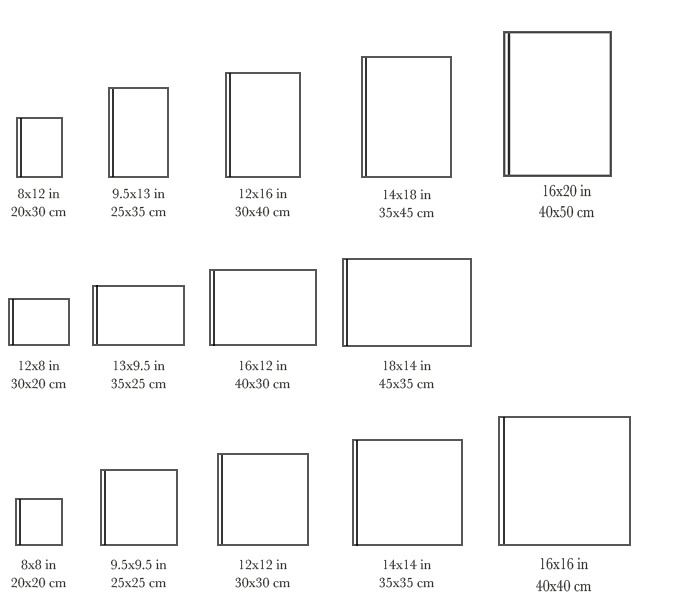 The covers: where the magic begins
Creating the cover is one of the most exciting moments in the book design process. Graphistudio has always offered an immense richness of materials and customizations. In order to guarantee uniqueness and exclusivity, our covers are all handmade in single copy, and you can easily define every detail with our 3D configurator! Over 180 cover materials to choose from.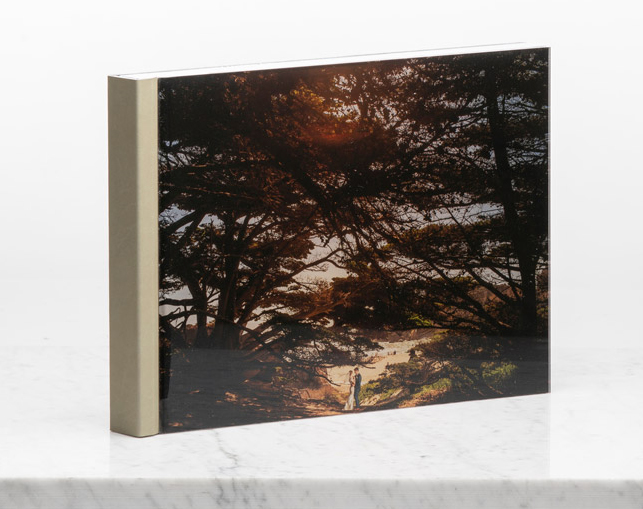 Timeless and modern, the image is printed directly on the underside of a massive 1/4" (6mm) polycarbonate sheet.
The crystalline transparency of the edges and the high thickness produce remarkable three-dimensionality and luminosity effects. The corners are rounded and the edges bevelled with diamond cutters to guarantee an impeccable level of finishing and resistance to impact.
The back and spine are available in a wide range of materials and colours, from Italian leather to maple, linen and non-leather options.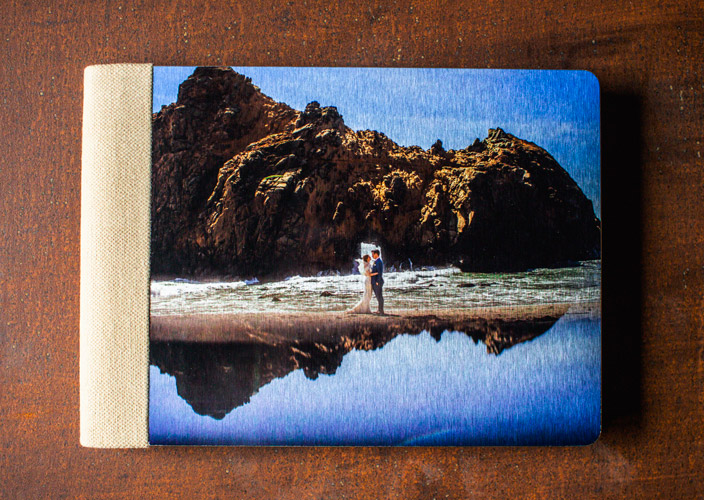 A consolidated success, thanks to the versatility of a material which guarantees the highest level of customization. The metal plate, which is the core of the cover, is available in both gold and silver, each of them can have a satin or polish finish. It can be personalized by printing your images, graphics and texts directly on the material.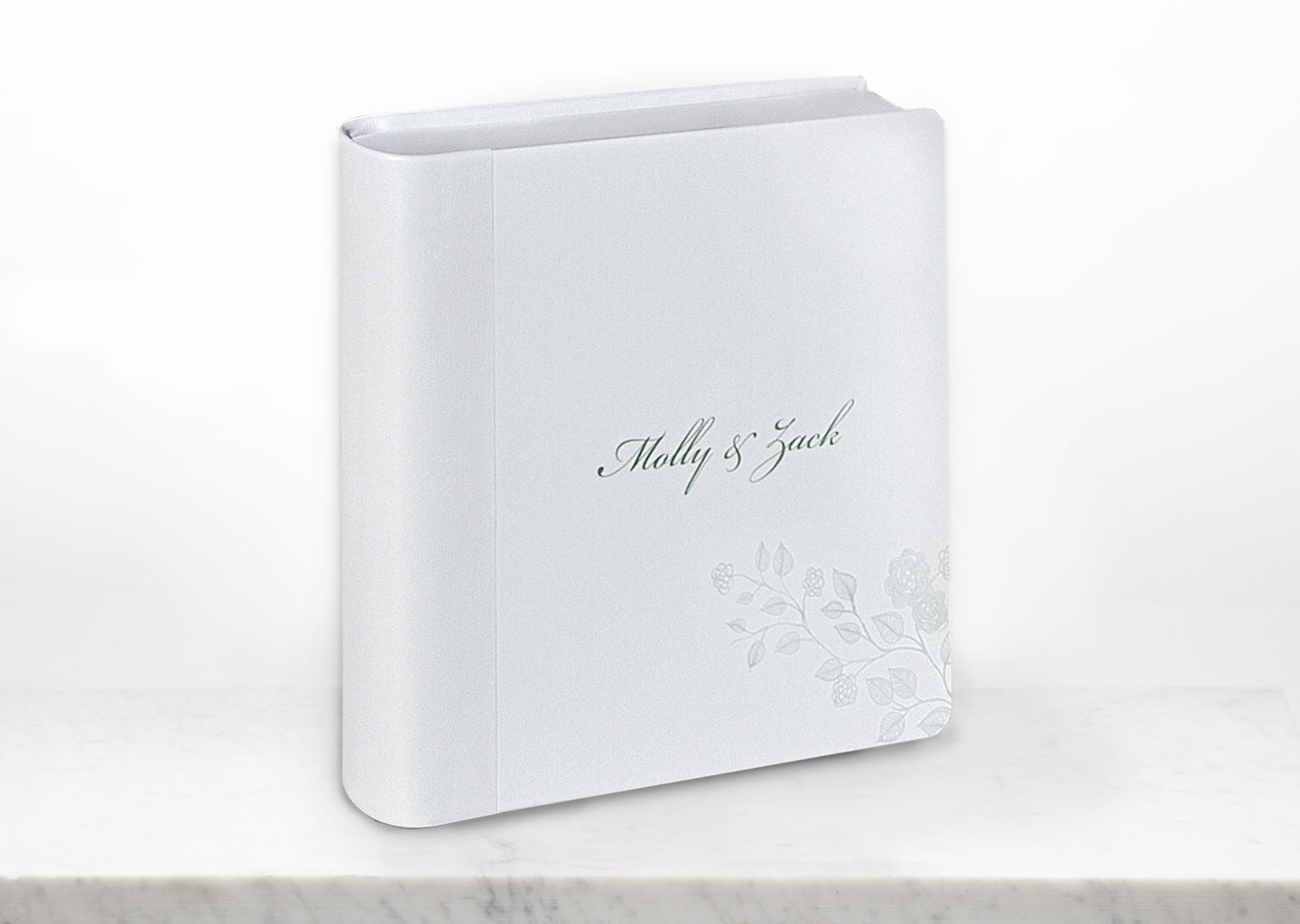 Elegance associated with modernity gives the metal paint a clean, but attractive layout. A style which enriches your creation with a contemporary, harmonic and essential touch. The engraving of the names and the rounded edges stress the clear lines and create the perfect mix for the avant-garde photographer.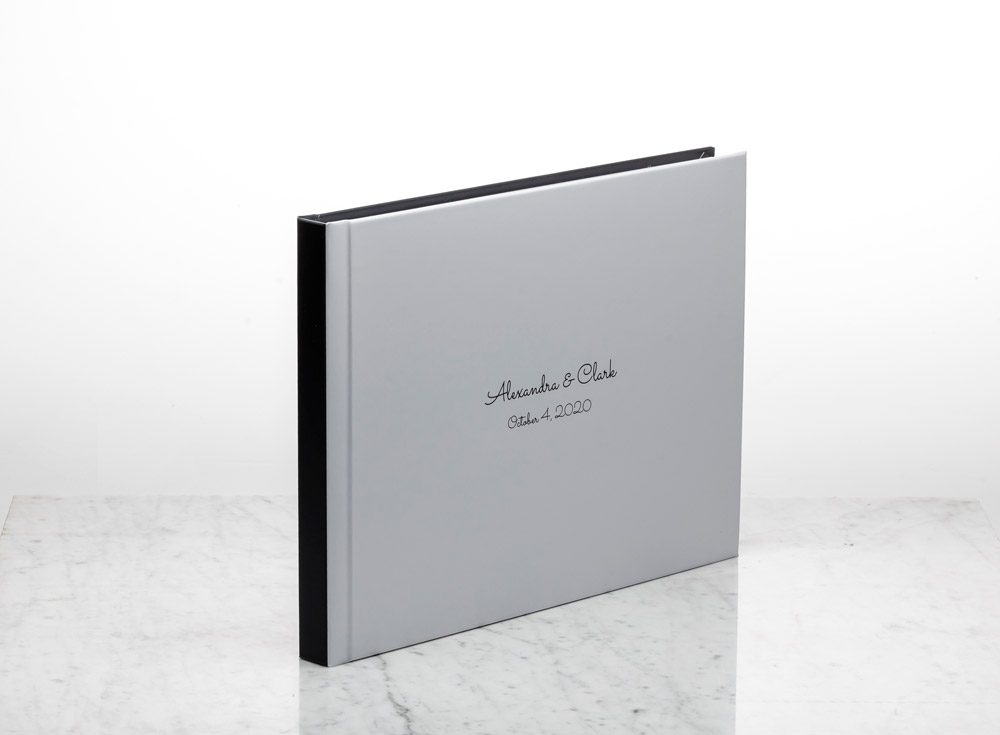 Highly customizable, timeless, and classic, the hardback cover is printed on photographic paper and laminated, allowing you to feature pictures, graphics and writings at will.
Available in the sizes 8×12″, 8×8″, 12×8″ (20×30, 20×20 and 30×20 cm).
Cover options, your personalizations
Traditional, creative: you can be anything you want with our options available to personalize the cover. The key is to make each cover special and unique for your clients and their story.
Spine options
Choose the style of the spine among 4 different options: rounded, stitched rounded, square and stitched square. The stitched version allows you to mount different materials on the spine and the cover, creating interesting colour or tone-on-tone patterns. All these options feature any material of choice, yet they give the book a different character.

Paper options and printing
At Graphi we are maniacally driven by printing quality, colour management and paper finishings; it's part of our DNA, an heritage from the three founders Tullio, Enzo and Maurizio. Choose among some of the best media available:
Lamination
Lamination is available as an option for all papers, in both glossy and matte finishing.
These high quality films, permanently applied to the printed pages, offer a protection layer against moisture and wear and tear.
The scratch-resistant matte lamination is even more robust and totally prevents also fingerprints.
Page thickness options
Three different thicknesses for your pages, all of them compatible with the panoramic flush mount. The thin, flexible page makes the book fresh and contemporary. The thick confers heaviness adding a 300gr substrate in between the pages. The rigid looks massive, linear, classy.
Block side printing
You can make your book even more special, printing the block sides of any RGB colour to create an interesting pattern with the cover and/or the box material. You could also push it even further, creating an artwork, a text, anything to make it creative an unique.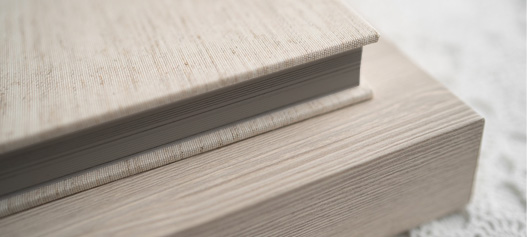 Linings and lux linings
Aside the classic high quality, timeless black board you can add a special touch to the volume, featuring one of the 18 different colours between matte and brilliant shades of linen.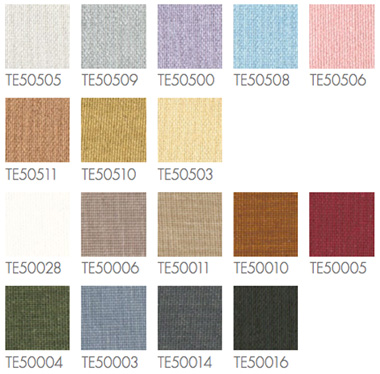 Smaller copies, happier clients!
Have you ever considered to complete your package with beautiful smaller copies of the main album, ideal for bride and groom parents, witnesses, friends and much more? The amazing variety of formats, bindings, papers and even cover upgrades gives you endless possibilities. Best part: you don't need to do anything! We take care of it, using the same layout you provide for the main volume. No stress, just extra profit and happier clients.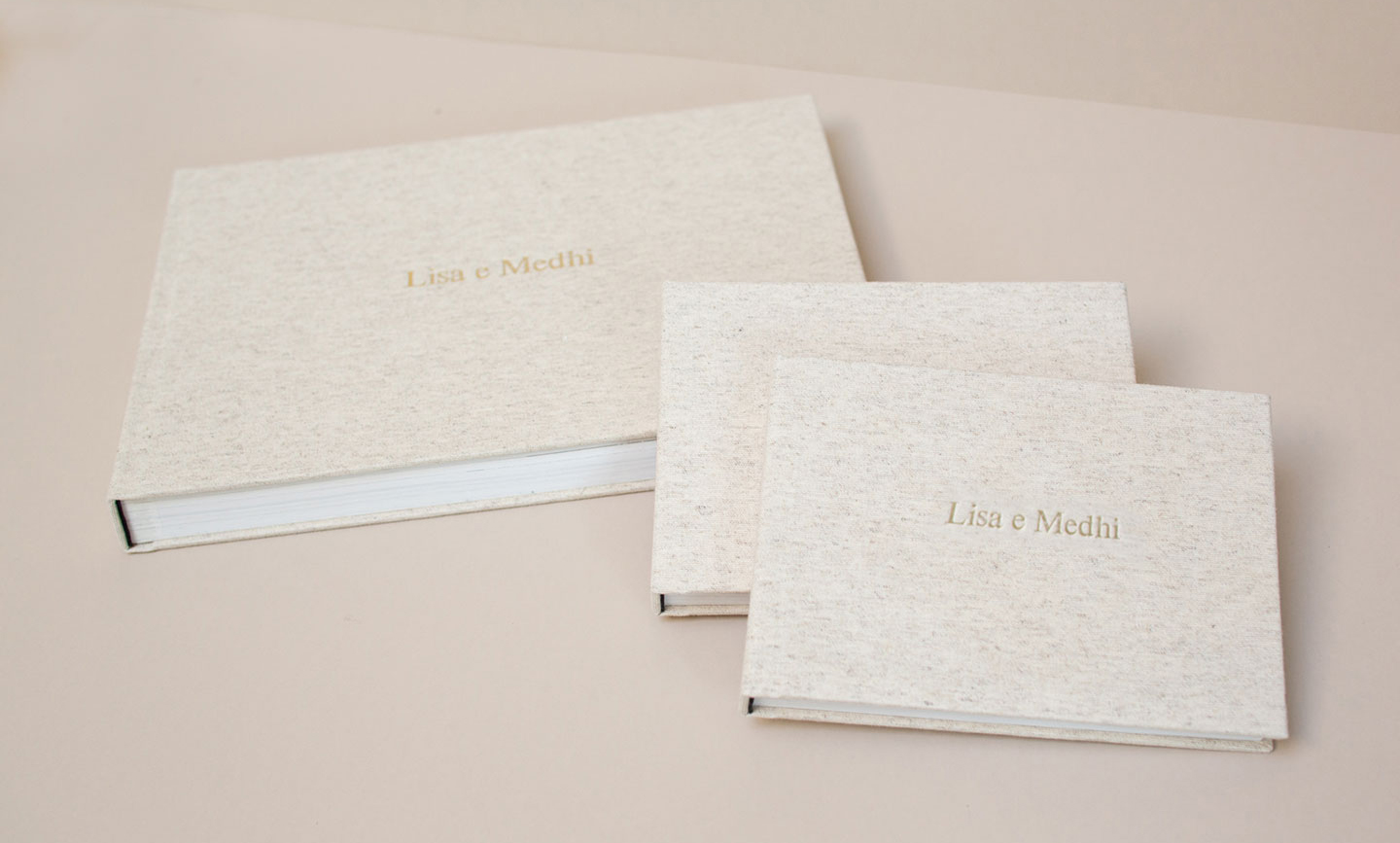 Parent books
Flush mount (continuous binding) 4×5" (10x13cm), 6×8" (15x20cm), 8×12" (20x30cm) vertical, square and landscape.
Pocket books
Perfect bound: 2×2.5" (4x6cm), 2.5×4" (6x10cm), 4×5" (10x13cm) vertical, square and landscape.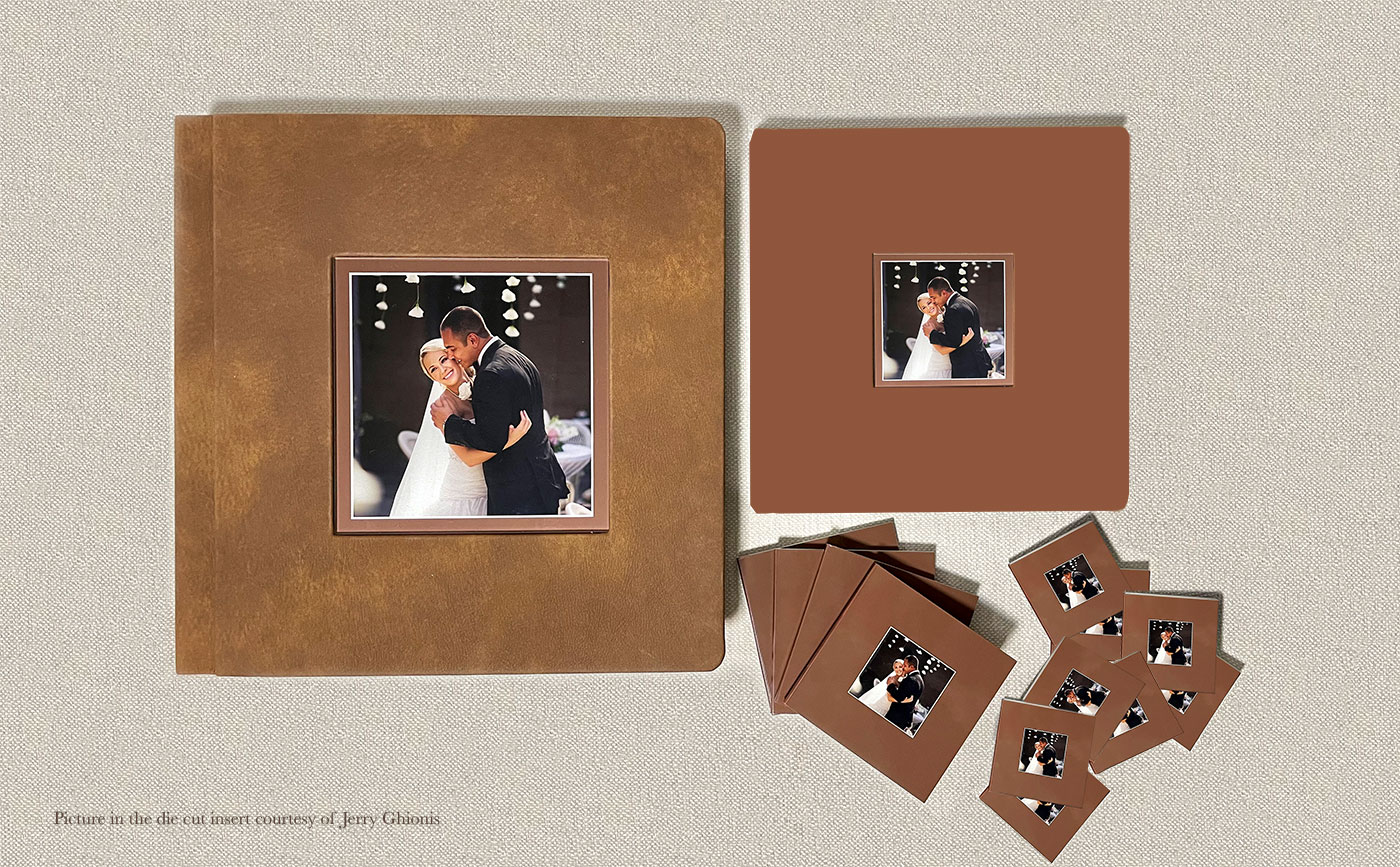 Model shown:
– 1pc 14×14″ Die Cut Large Cover, Sequoia premium leather SE4001
– 2pcs 8×8″ Parent Book copies, with leather upgrade cover
– 4pcs  6×6″ Pocket Book perfect bound
– 8pcs 4×4″ Pocket Book perfect bound