Jewelbox
A treasure chest
The crossover product that ties together digital and prints. Ideal for those services where clients ask for digital files only, but professional photograhers are willing to educate on the value of prints. The best of both worlds, Jewelbox is a flexible all-in-one box, affordable, but yet unique. The hinged lid features an acrylic window to showcase amazing pictures.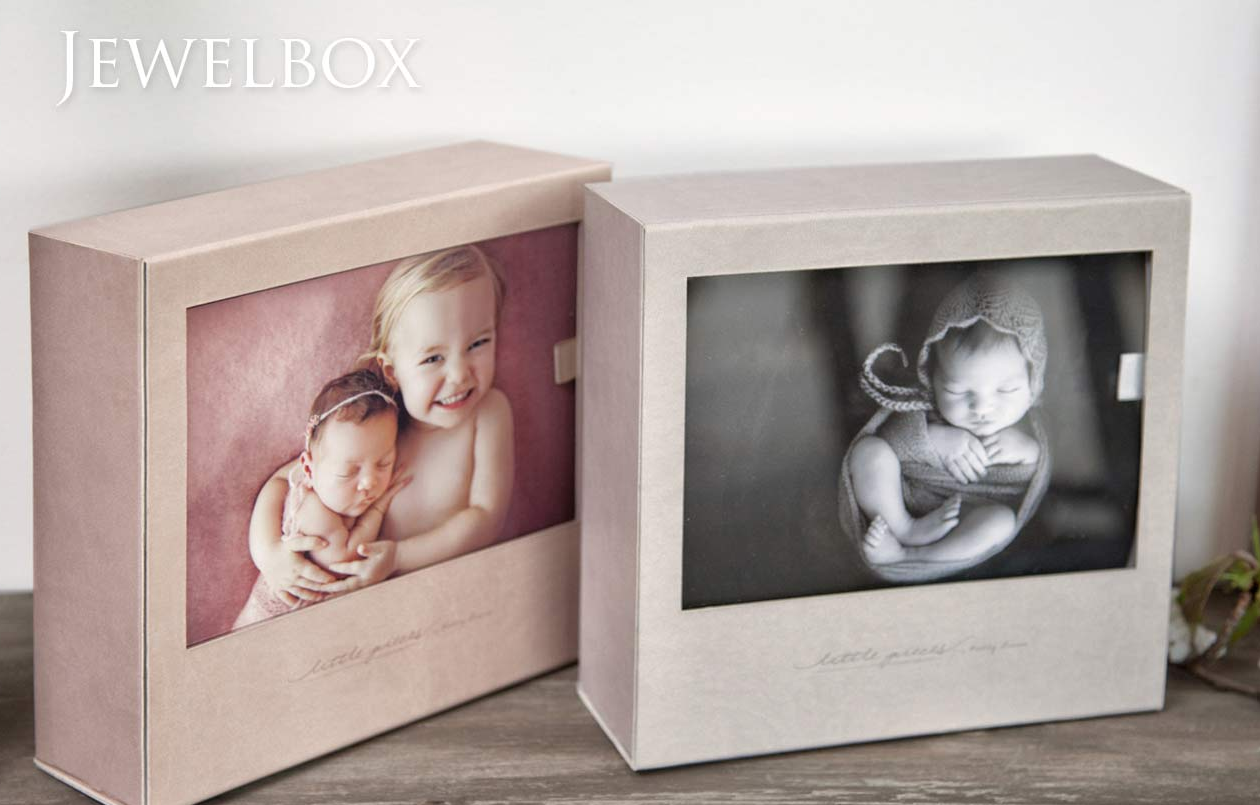 Box sizes:
Size 8×8″ (20×20 cm) to hold 5×7″ (12.7×17.8 cm) or 7×5″ (17.8×12.7 cm) prints.
Capacity:
To hold up to 50 prints or less using spacers.
Ribbon:
Sateen silk (28 colors).
Print papers:
Canon Dreamlabo HD print Glossy, Lustre, Deep Matte Touch, Fine Art.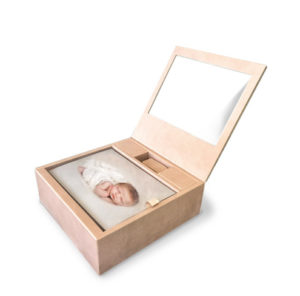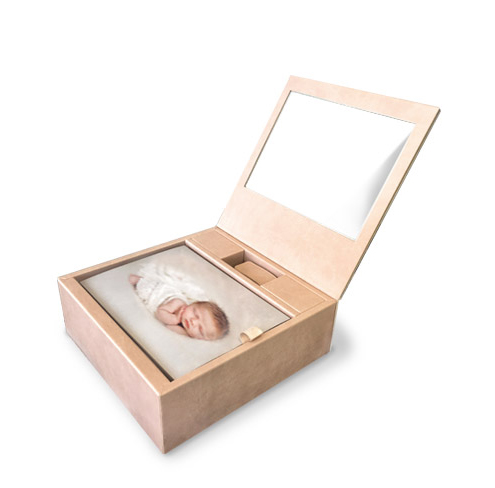 Box materials:
Cloud leatherette, with a transparent lid.
Print sizes:
5×7″, 7×5″ (12.7×17.8, 17.8×12.7 cm).
Options:
The Jewelbox is also available without the prints and/or the USB drive.

Cloud Leatherette
Probably one of our best sellers ever, this high quality leatherette offers stunning colors and a soft look and feel. The leather-like texture means high perceived value at a fraction of the cost, ensuring customer satisfaction while consistently supporting your brand as a professional Studio.
Ribbon
Produced in fine shiny satin, the ribbon is available in a wide range of colours.
Prints and USB pen
Prints available in this range are performed by Canon Dreamlabo™, HD ink jet technology, for wider color gamut and unparalleled quality over time. Papers range from Fine Art to Deep Matte Touch through Lustre and Glossy finishing. A magnetic USB pen, customisable, completes the package.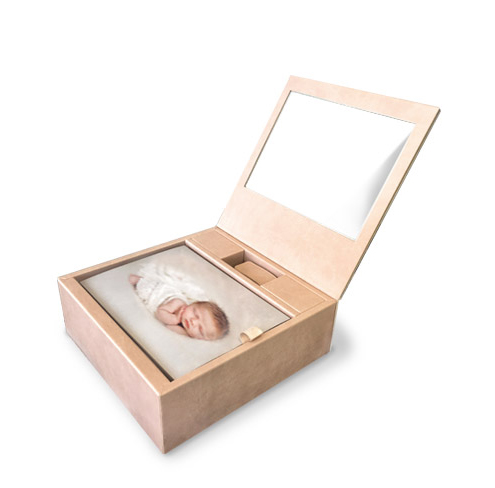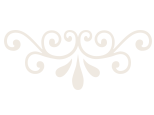 More from the Kelly Brown Collection