Mega Mats
Gallery experience
The ultimate form of art in portrait photography. The Mega Mats bring the art gallery experience directly to your clients' home.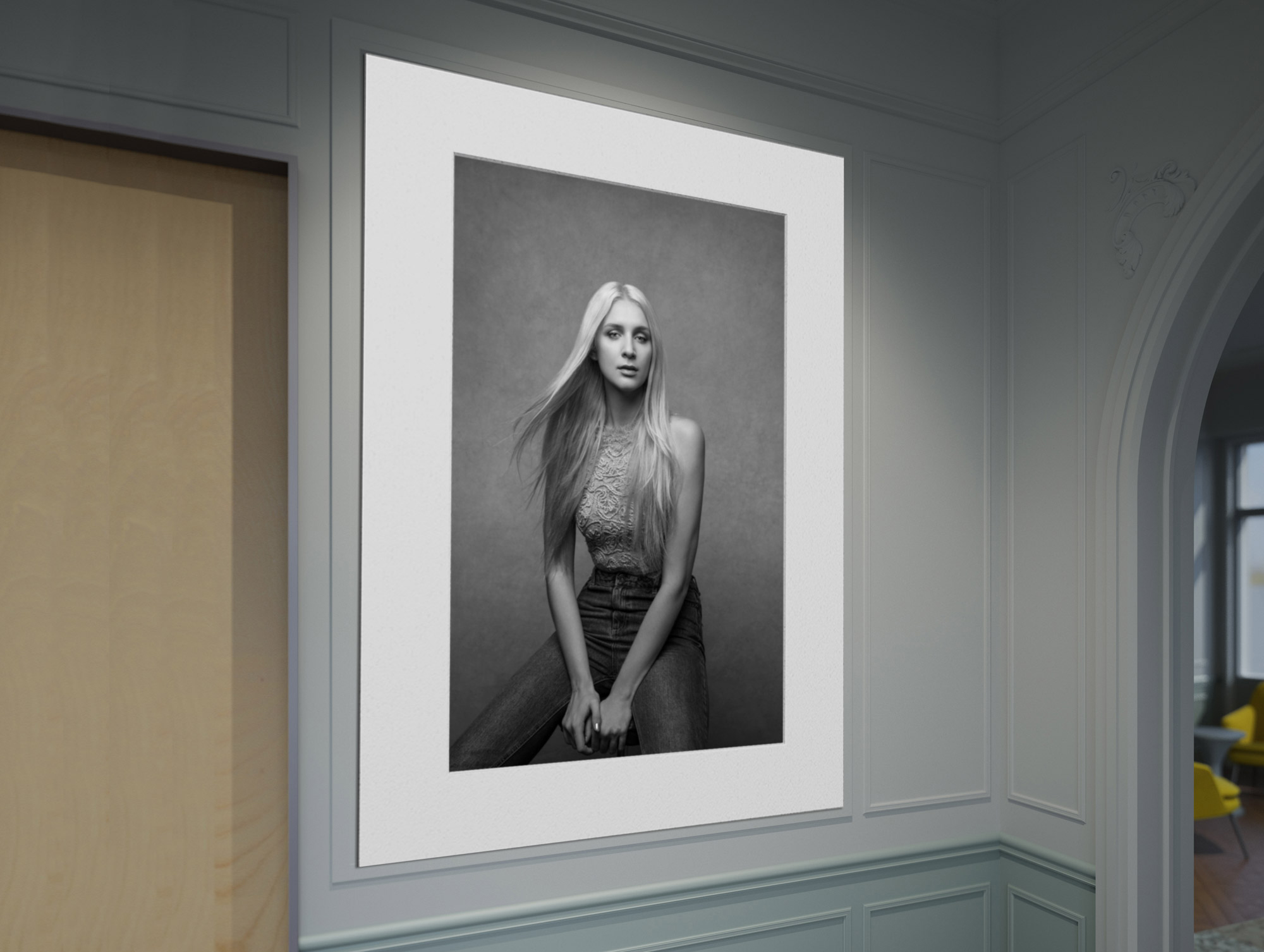 Detail
These large mats are archival certified, meaning that both the frame and the back panel are made of pure cotton paper, thickness 1/8" each, 1/4" combined (3mm each 6mm combined).
The state of the art cutting plotter ensures perfection of the bevel cut (45°). Precise mounting procedures make the Mega Mats the most beautiful gallery large print available on the market.
You can also order the Mega Mats without the print. In this case the mat will arrive to you opened on 3 sides, with pre-placed double tape.
Mat colour:
Standard white, top, core and back feature a 100% archival, museum/gallery quality.
Print:
Lustre photographic paper, Metallic photographic paper, Fine Art HD ink jet paper.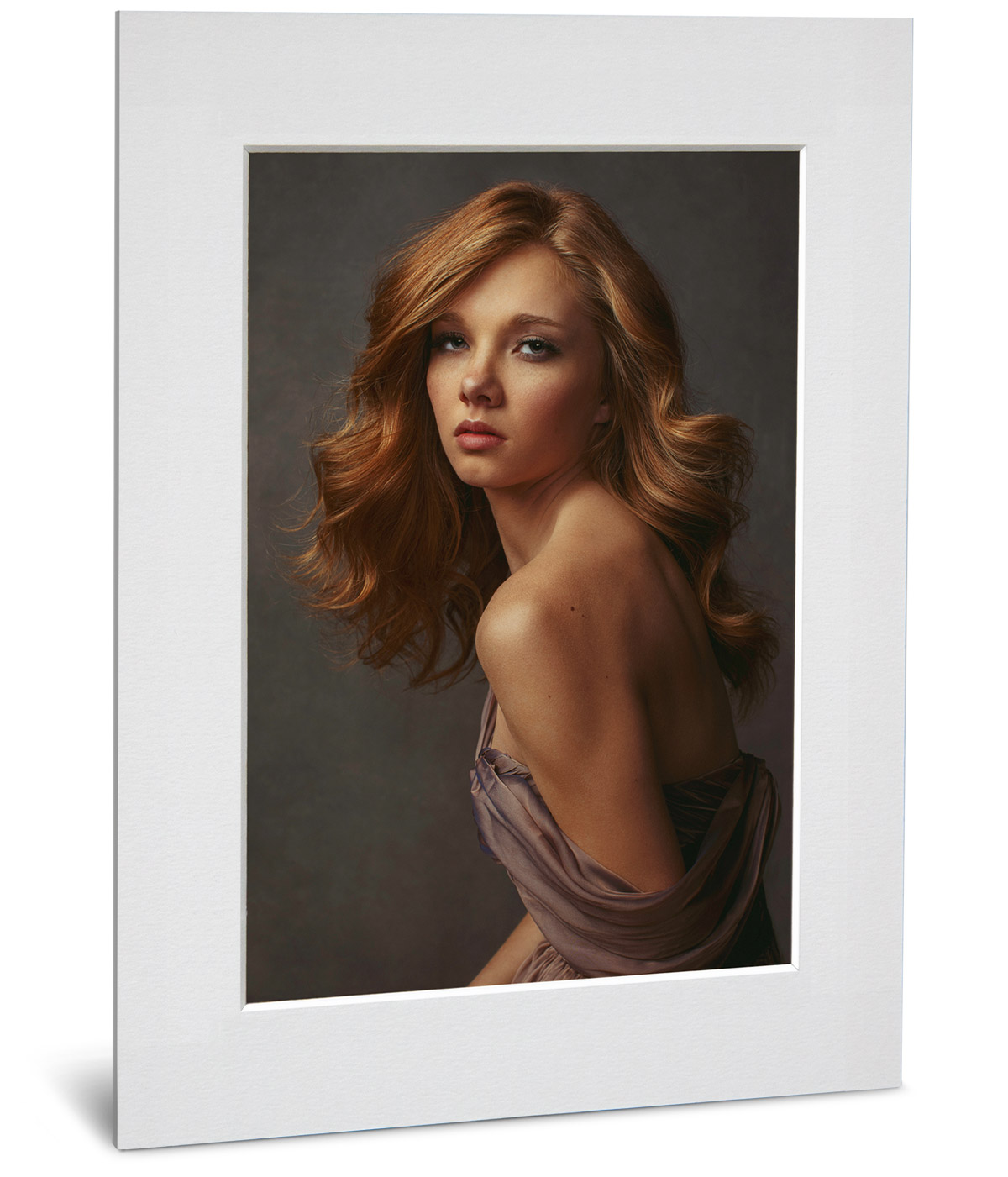 Back finishing:
Standard white.
Thickness:
1/4″.
Format:
Vertical from 8×10″ to 30×45″ (20.3×25.4 cm to 76.2×114.3 cm) or horizontal from 10×8″ to 45×30″ (76.2×114.3 cm to 20.3×25.4 cm).
Sizes
Mega Mats can be designed either vertically or horizontally. The following portrait formats can therefore be considered for landscapes too.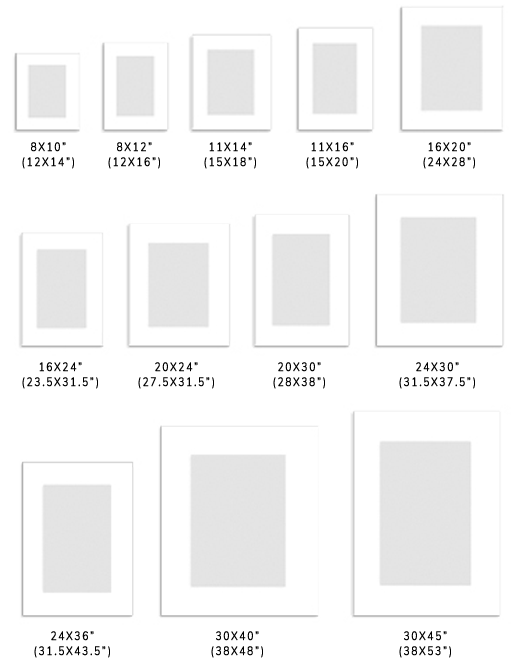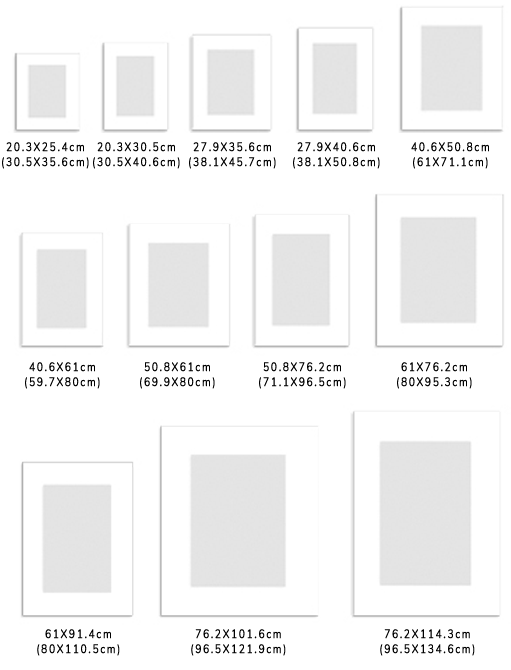 Papers
Lustre Photo paper: the most popular substrate since early days of photography, silver halide paper.
Metallic Photo paper: a stunning ultra gloss look and feel to dramatize vivid colors and highlights, silver halide paper.
HD Fine Art paper: the highest quality ultra mat substrate for an artistic "museum" finishing.
The archival luxury! Ink jet paper.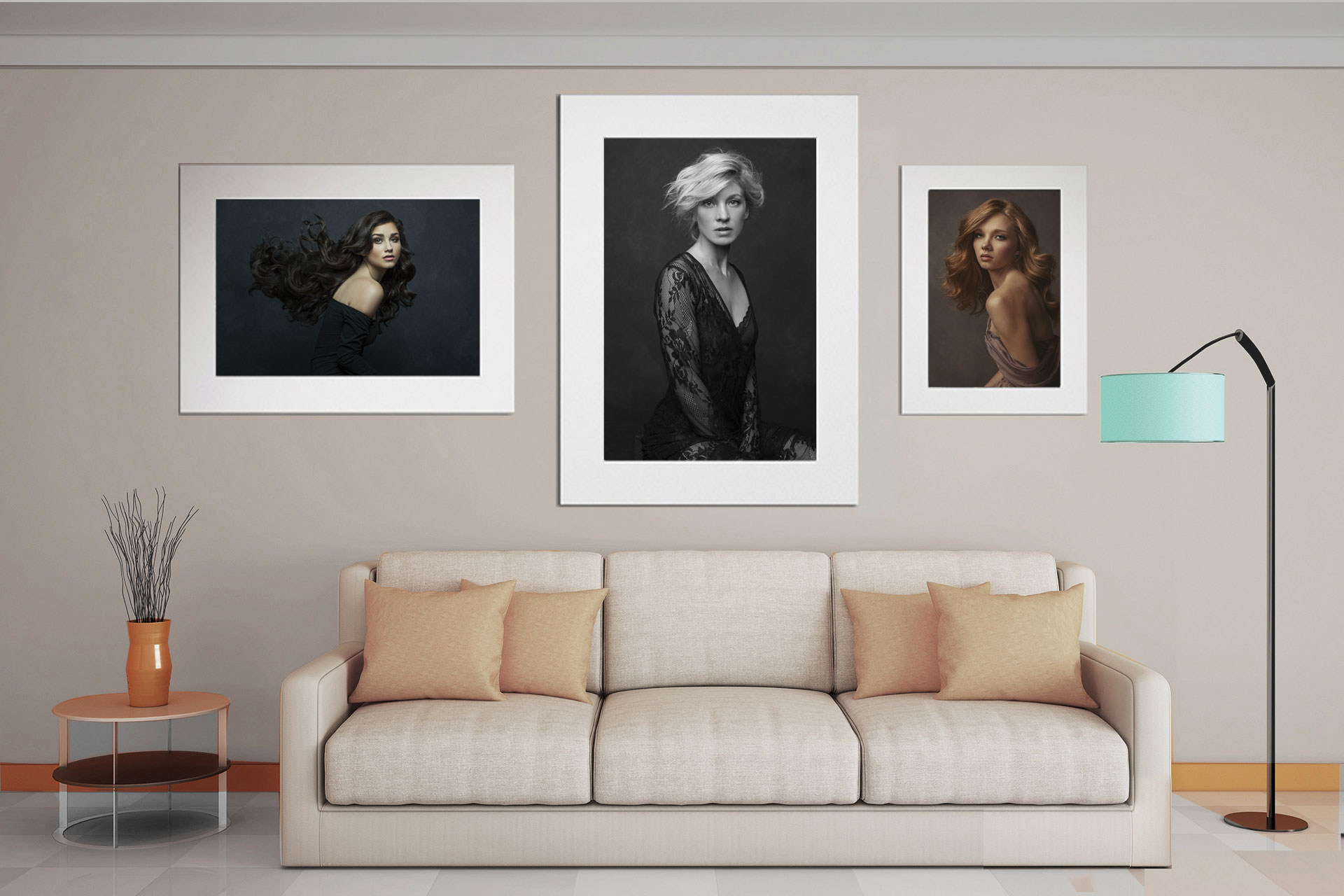 More from the Sue Bryce Collection