The 9UP, as our Mega Mats, are archival certified for museum quality results, with a thickness of 1/8" (3mm) each, 1/4"  (6mm) combined.
The state of the art cutting plotter ensures perfection of the bevel cut (45°) and precise mounting procedure.
Details of a gallery shooting
The 9UP is one of those innovations that Sue Bryce brought to the market when anyone else seemed to have forgot the beauty in the fundamentals of shooting: posing.
Every 9UP gives life to your subject, like frames in a movie, creating dynamism and helping you to express your client's different attributes. Ready? Action, we are rolling!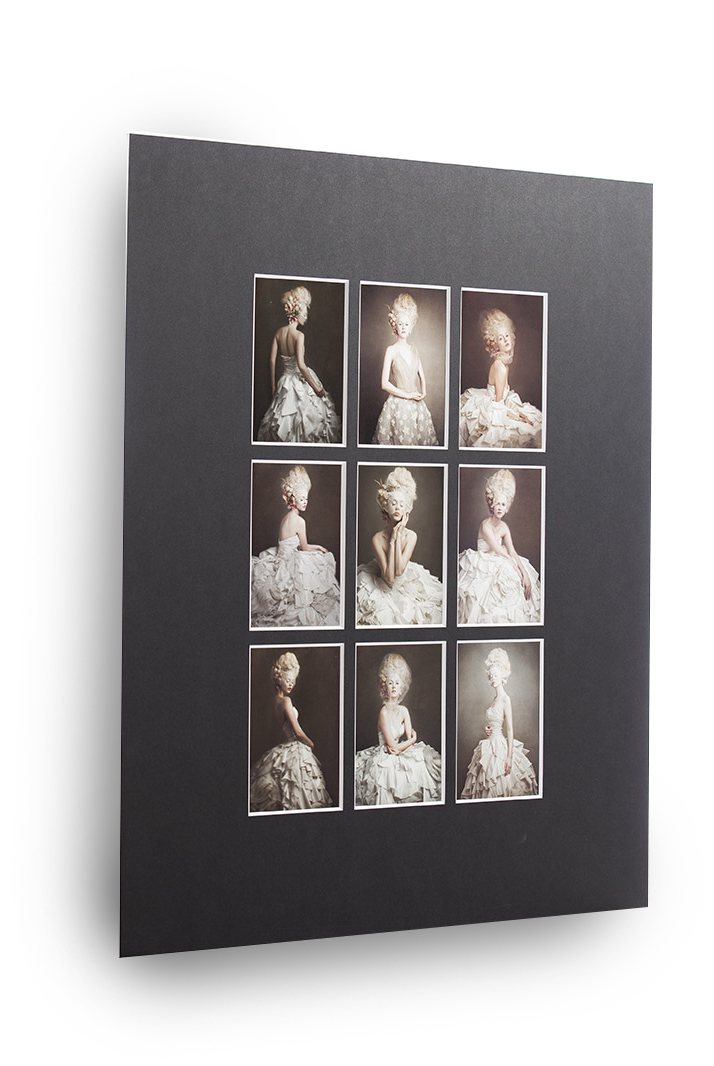 9UP Mat Sizes:
27.5×31.5″ (69.9x80cm) or 31.5x37x5″ (80×95.3cm)
Prints Sizes:
5X7″, 6×8″ or 7×5″, 8×6″
(13×18, 15×20, 18×13, 20x15cm)
Paper:
Lustre paper, HD Archival Fine Print.
Thickness:
1/8" (3mm) each, 1/4"  (6mm) combined.
V-Groove
Mat Color:
Standard white, Artic white, Black.
9UP Mats are intended to be framed
Sizes
Designed to fit a perfect ratio, the 9UP hosts 2/3 and 3/5 apertures.
Vertical and horizontal format are available: 27.5×31.5″, 31.5×27.5″ (69.9×80, 80×95.3 cm)
Print size: 5X7″, 6×8″ or 7×5″, 8×6″ (13×18, 15×20, 18×13, 20×15 cm) .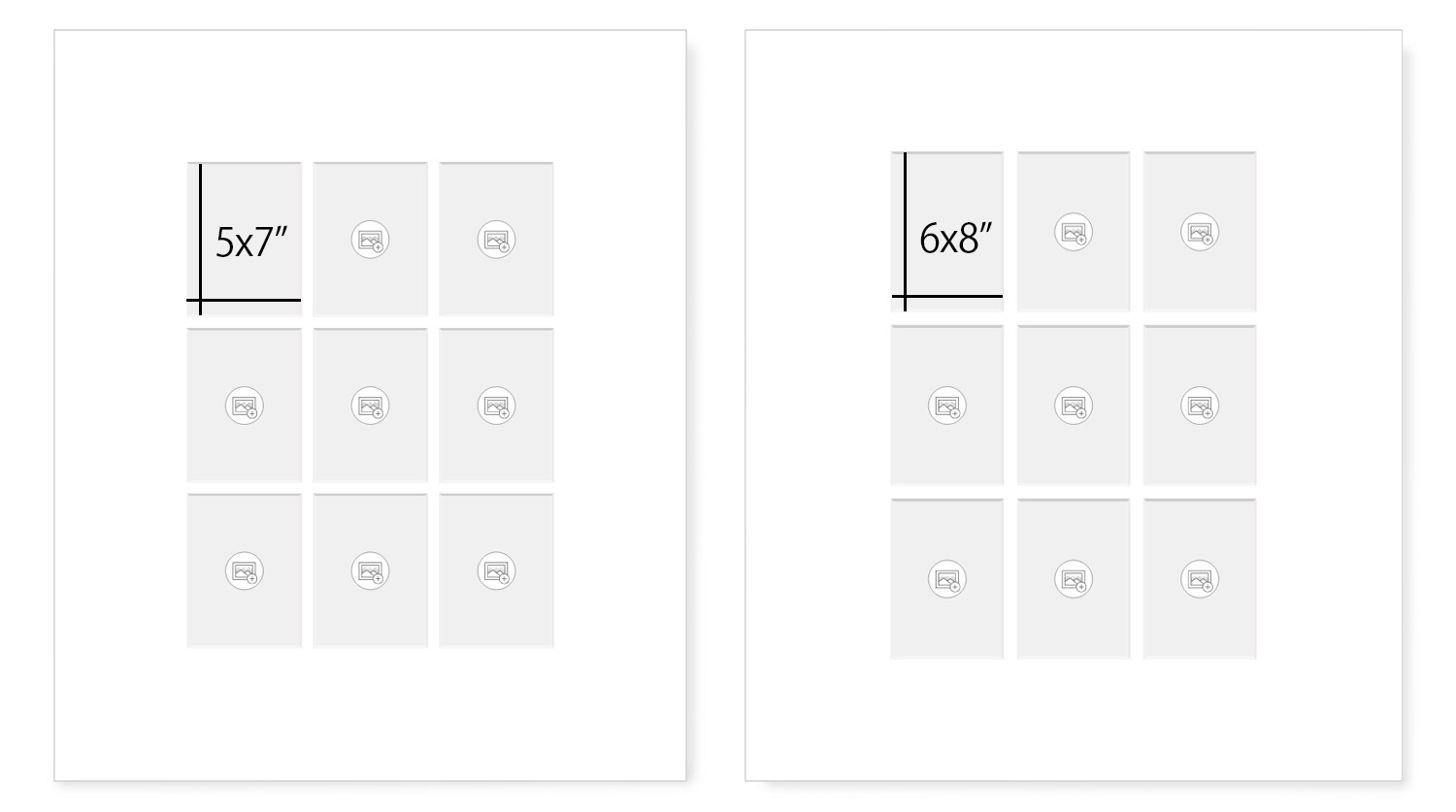 Learn on how to sell the 9UP
Watch Sue's lesson on how to conceptualize and execute the perfect shooting for a 9UP.
Leave your clients breathless with a memorable experience.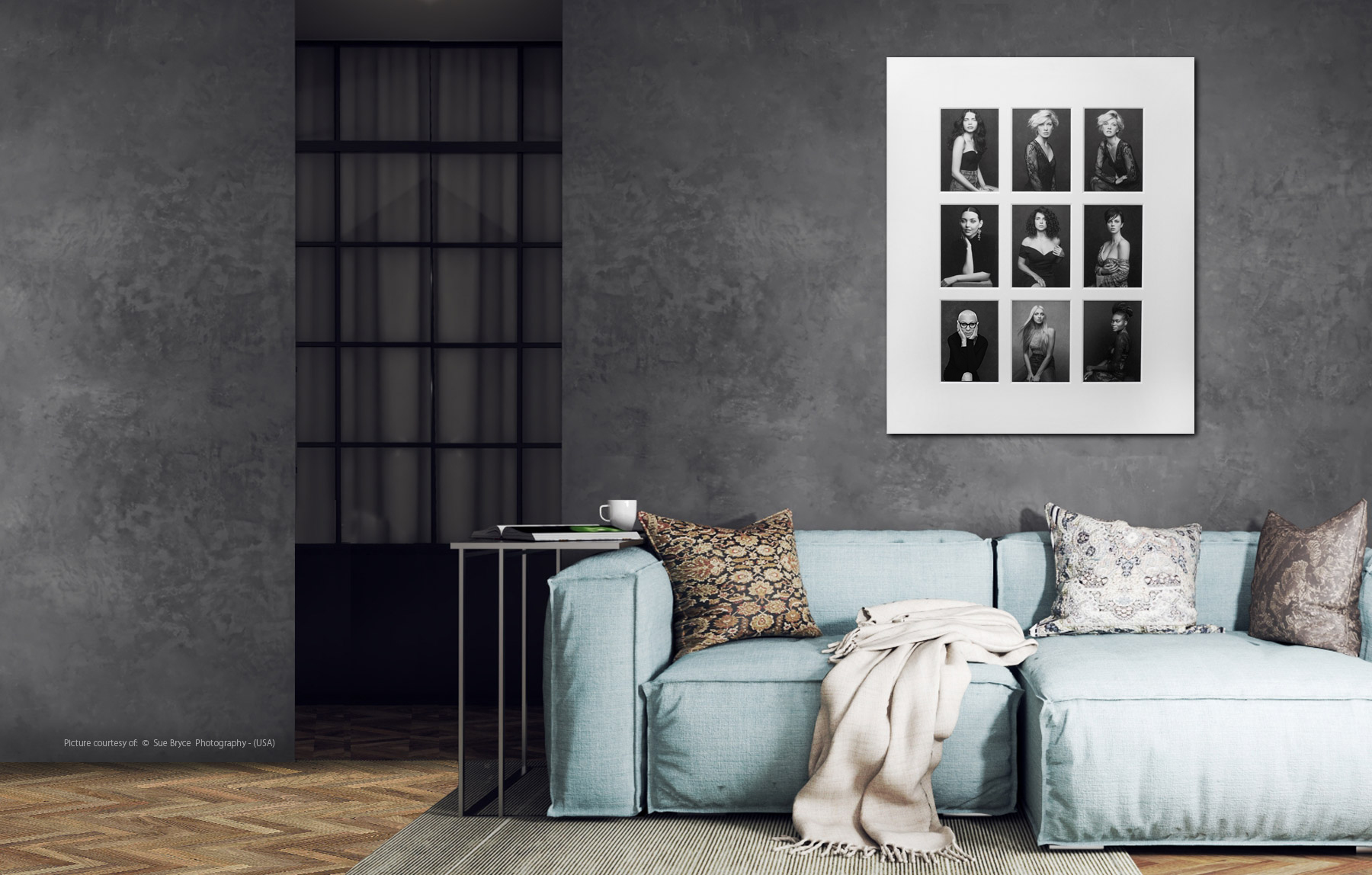 More from the Sue Bryce Collection