The 9UP, as our Mega Mats, are archival certified, meaning that both the frame and the back panel are made of pure cotton paper. The state of the art cutting plotter ensures perfection of the bevel cut (45°) and precise mounting procedure.
Details of a gallery shooting
The 9UP is one of those innovations that Sue Bryce brought to the market when anyone else seemed to have forgot the beauty in the fundamentals of shooting: posing.
Every 9UP gives life to your subject, like frames in a movie, creating dynamism and helping you to express your client's different attributes. Ready? Action, we are rolling!
9UP Sizes:
27.5×31.5″ (69.9x80cm) or 31.5x37x5″ (80×95.3cm)
Prints Sizes:
5X7″, 6×8″ or 7×5″, 8×6″
(13×18, 15×20, 18×13, 20x15cm)
Paper:
Lustre paper, HD Archival Fine Print.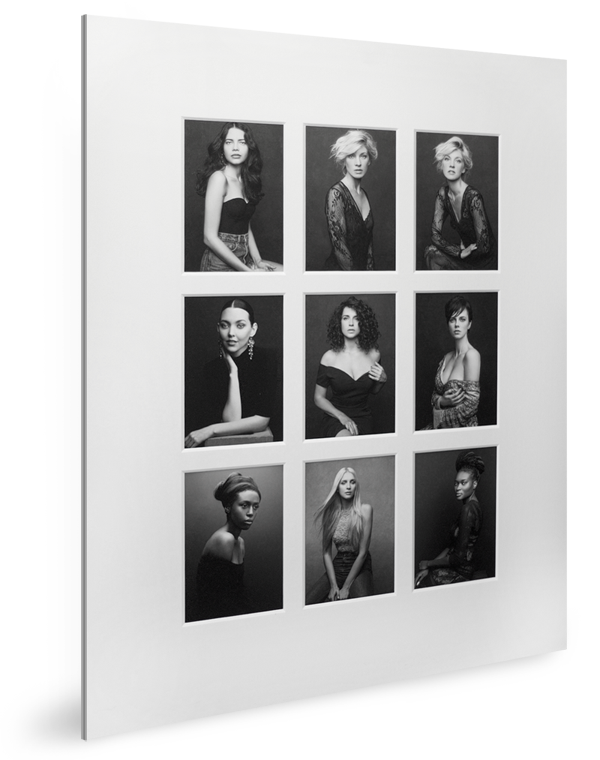 Thickness:
1/8" (3mm) each, 1/4"  (6mm) combined.
Mat Color:
Standard white, white core, 45°bevel. Top, core and back feature a 100% archival, museum/gallery quality.
Sizes
Designed to fit a perfect ratio, the 9UP hosts 2/3 and 3/5 apertures.
Vertical and horizontal format are available: 27.5×31.5″, 31.5×27.5″ (69.9×80, 80×95.3 cm)
Print size: 5X7″, 6×8″ or 7×5″, 8×6″ (13×18, 15×20, 18×13, 20×15 cm) .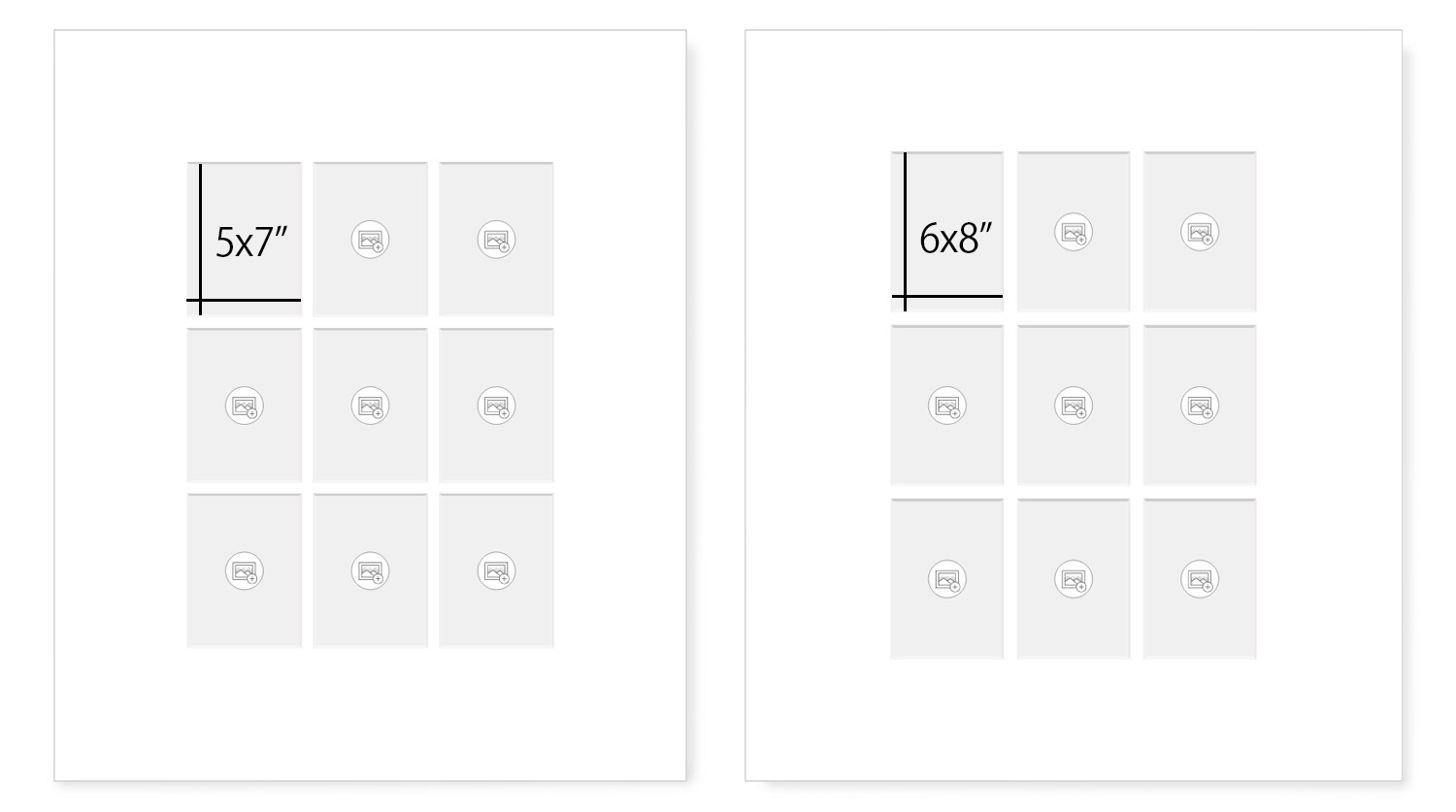 Learn on how to sell the 9UP
Watch Sue's lesson on how to conceptualize and execute the perfect shooting for a 9UP.
Leave your clients breathless with a memorable experience.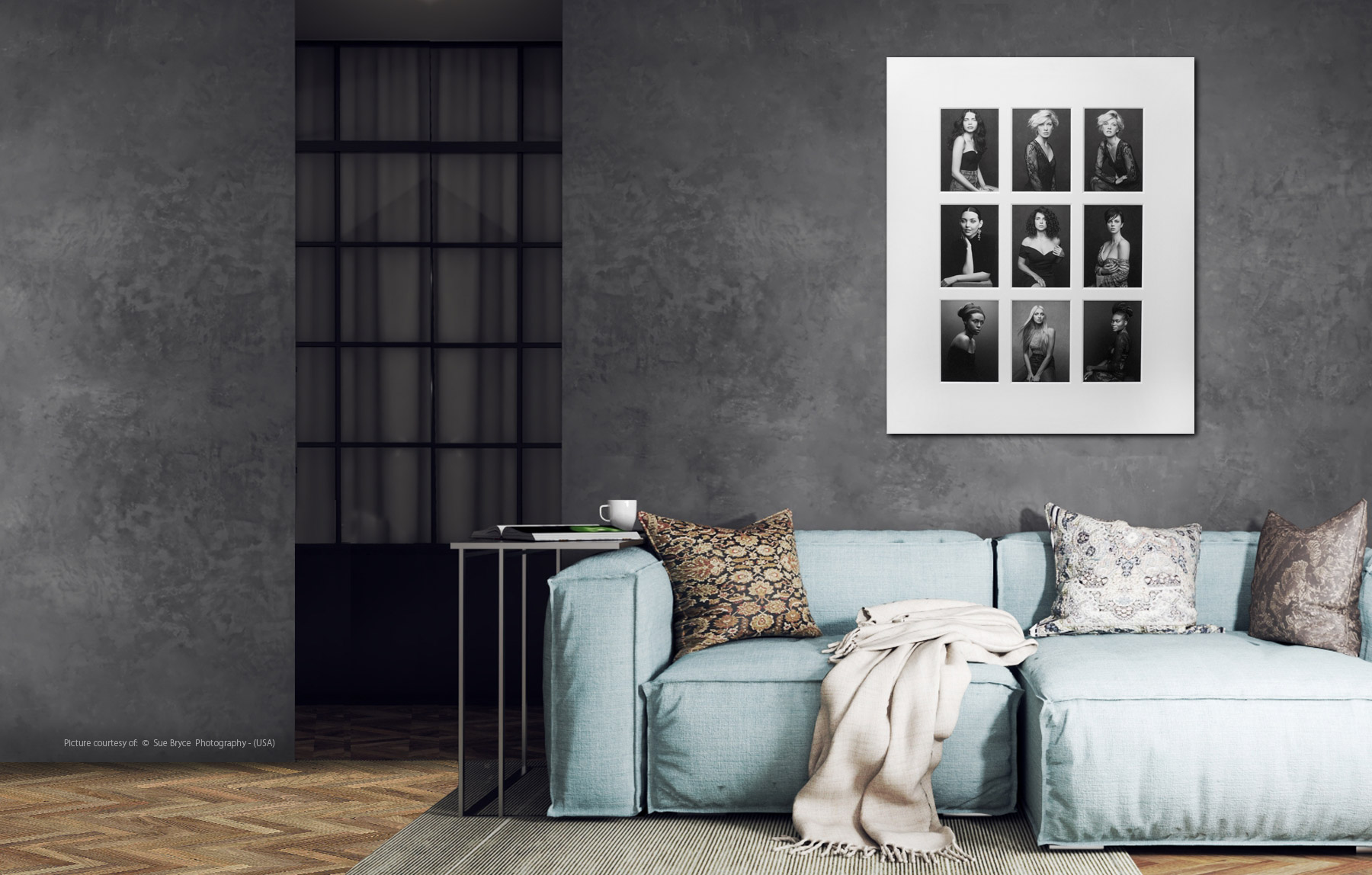 More from the Sue Bryce Collection