It's a gallery wall art. It's a framed pic. It's an handmade print. Above all, it's one of the most noble presentations for a picture, matted with Amalfi handmade paper and printed on HD Fine Art; it's mounted on a fabric panel ready to be hanged. Pure art.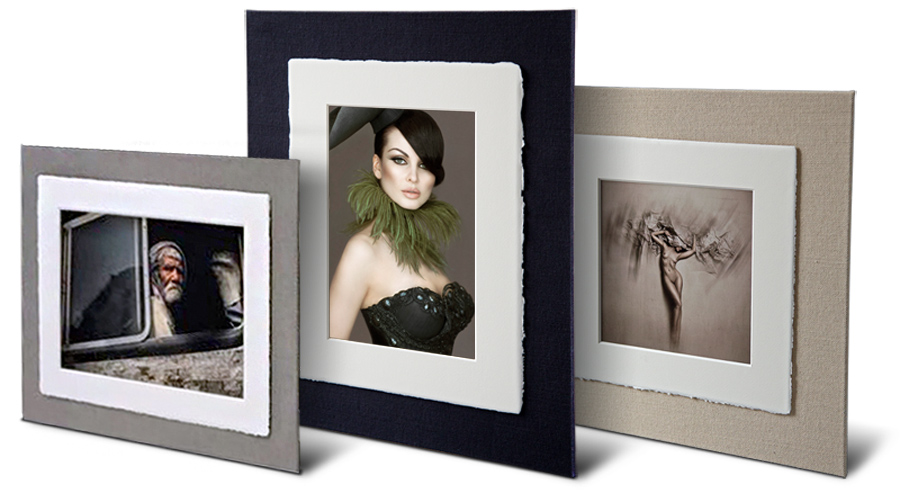 Chromatic pairings
Photo Panels made with Amalfi Paper, fine art prints and a panel that can be wrapped with the various materials and colors of our range, in order to create chromatic pairings suitable for photos to frame.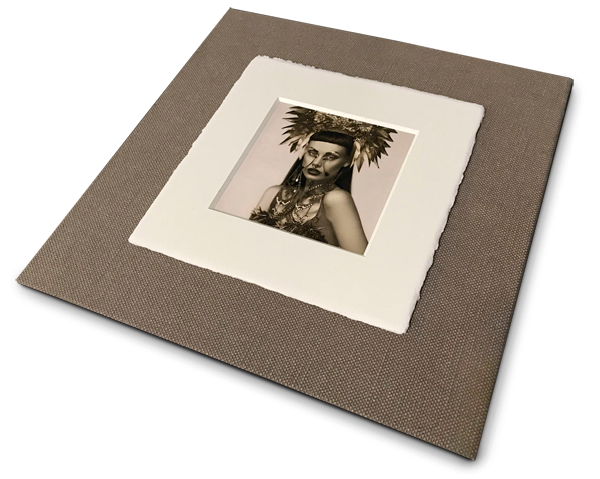 Print:
Fine Art HD ink jet paper.
Front Panel:
Cotton Fabric, Linen Fabric, Wood Fiber.
Mat:
Amalfi Paper hand made cotton paper,  white core 45°bevel.
100% archival, museum/gallery quality.
Back Finishing:
Linen with 3D molded hanger.
Thickness:
1/4″ (6mm) Available in HDF Core and Aluminum Core
Format:
Amalfi Panel can be designed vertical or horizontal either ways
Optional certificate:
Overprinting on the back
Unique work of art, a durable design now even more sturdy
The Amalfi Panel is a unique work of art, classy and elegant. A piece of design that frames the HD Fine Art archival print with a handmade cotton Amalfi Paper mat. The perfect fit in any modern as well as classic interior. The vintage deckled edges drop a subtle shadow to create a 3D effect to highlight the picture frame. The back panel is also available in a double aluminum sandwich, to offer an extreme durability and stiffness.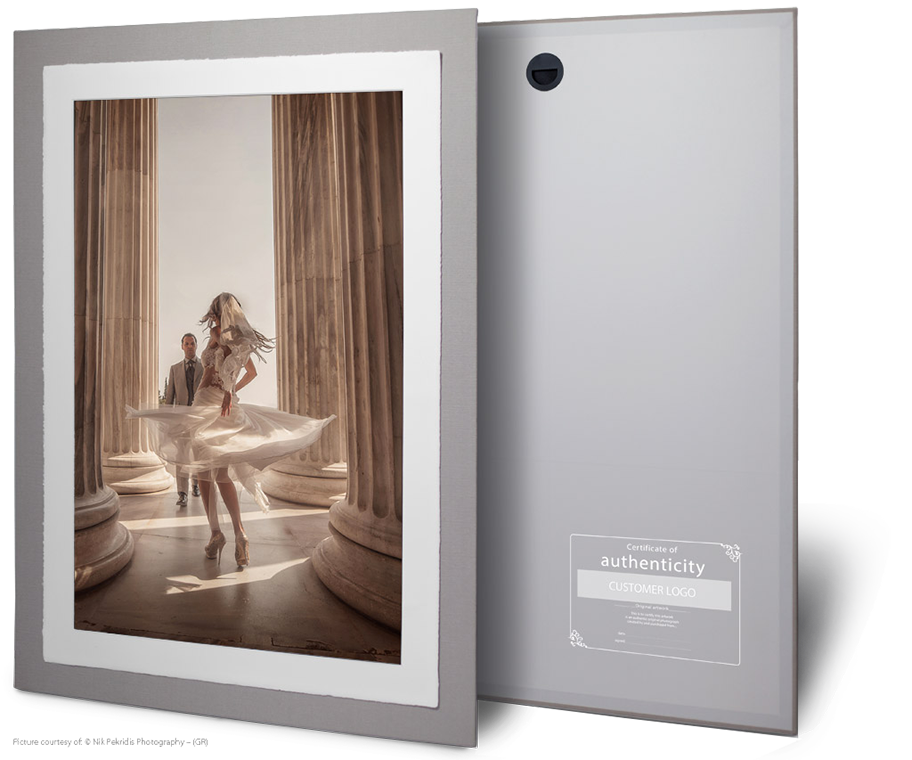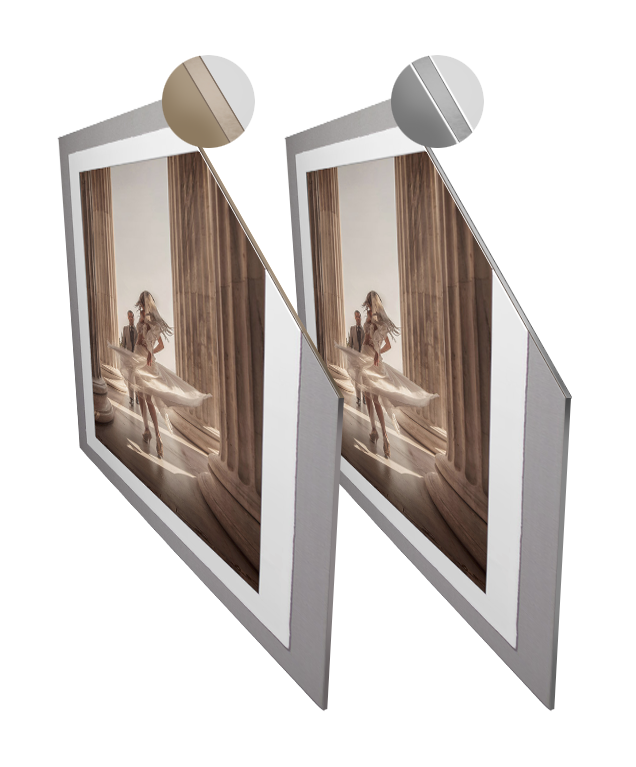 HDF Core
Light and durable, the classic version of the Amalfi Panel, available up to 13×17" (33x43cm) this wooden substrate offers great stability and a competitive price point.
Aluminum Core
The sturdiest substrate for wall applications, this double aluminum sandwich panel provides shape-retaining longevity and rigidity on large formats. Available in all the Amalfi Panel sizes, and as default from 15×19" (38x49cm) the Aluminum Core is the perfect match for your broader creations.

Hangers
The Amalfi Panel features a 3D molded hanger which become 2 on the larger formats. The hanger it's perfectly merged on the panel providing a flush surface.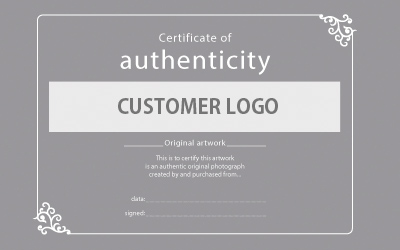 Certificate of authenticity
Add extra value to your wall art, finishing it with a "Certificate of Authenticity" on the back.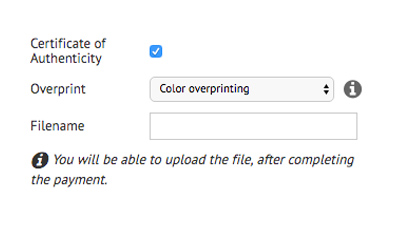 Meant to be signed by you
The Certificate is overprinted (or raised over-printed as optional) with a design of choice. Simply upload a png file with your Certificate during the FTP session.
Procedures
The deckled edges of the Amalfi paper are made through traditional procedures. The cotton pulp mixture is filtered and spread on the screen, manually, sheet by sheet; this is an ancient art, back from hundred years ago. Every paper sheet turns into a unique frame on the Amalfi Panel, to elegantly enhance your portraits.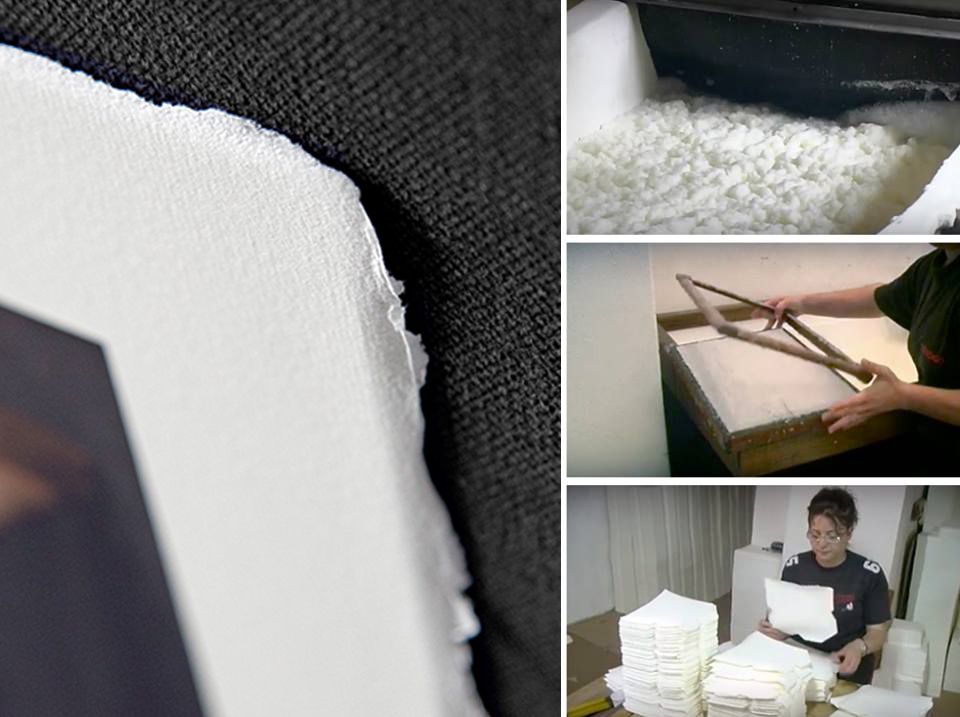 Handmade cotton paper: a medieval tradition for your masterpieces
The magic behind a handmade paper shows in the uniqueness of each sheet. A long tradition embodied by small, family-driven paper mills that produce this limited edition media. Sometimes it's even possible to spot their medieval seal subtly debossed on the cotton pulp surface. A certificate of autenticity that elevates the value of your artwork, conferring even more exclusivity for discerning clients around the globe.
Shown below: the debossed quality seal: "Amatruda, Amalfi"
The widest choice of premium materials
At Graphistudio we believe in perceived quality. That's why our choice of materials and colours offers the best in terms look and feel, either in case of genuine italian leathers or vegan-leathers, as well as natural fibers.
This is not just the broadest catalogue, it's the greatest added value to your creative ideas.
Cotton Fabric
Woven weave fabric In natural fibre 80% cotton and 20% linen, extremely resistant to wear and tear while pleasantly smooth to the touch. The contemporary style is further enhanced by the wide range of shades ranging from warm and natural tones to full and rich colours made deep by tenuous melange effects.
Available in 15 colours.
Linen Fabric
Natural, 70% linen and 30% cotton fabric with a compact texture. Selected after careful researches, it offers high resistance to wear combined with perfect adherence even on the round lines of the covers. Available in a wide colour palette of warm and natural tones.
Available in 14 colours.
Wood Fibre
This extremely mouldable material, obtained from a mixture of cellulose and wood pulp, perfectly combines the natural look with durability and the lightweight offered by synthetic materials.
Available in 4 colours.
Ideal for exhibitions too

Amalfi panels have been featured in several exhibitions worldwide. Above, some subjects from Pasquale Minniti's UNICEF installation in Reggio Calabria (Italy).
How to design
From your trade area choose Amalfi Panel, select the size, upload the photos and then customize your panel with the various materials and colors of our range in order to create color combinations suitable for the framing photos.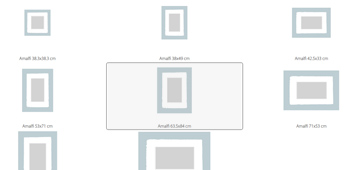 Select your size
From 11.2×11.2″ to 32.9×45.1″ (vertical panels can be designed also horizontally) for your every need.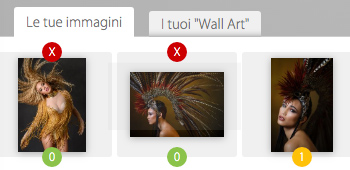 Select your photo
Drag and Drop your images directly from the desktop.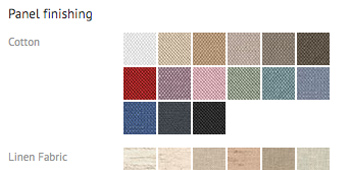 Select panel finishing
Select your panel finishing between Cotton, Linen Fabric or Wood fiber.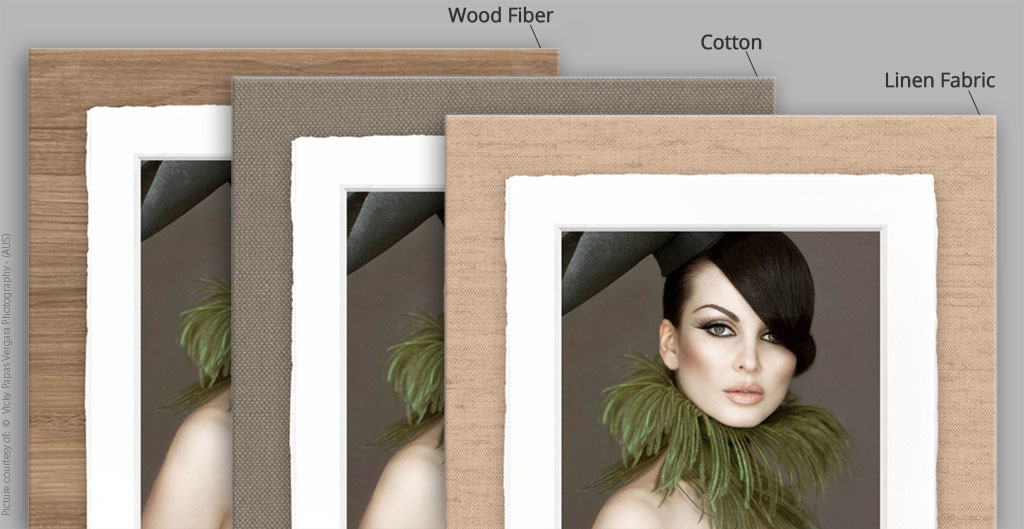 CERTIFICATE OF AUTHENTICITY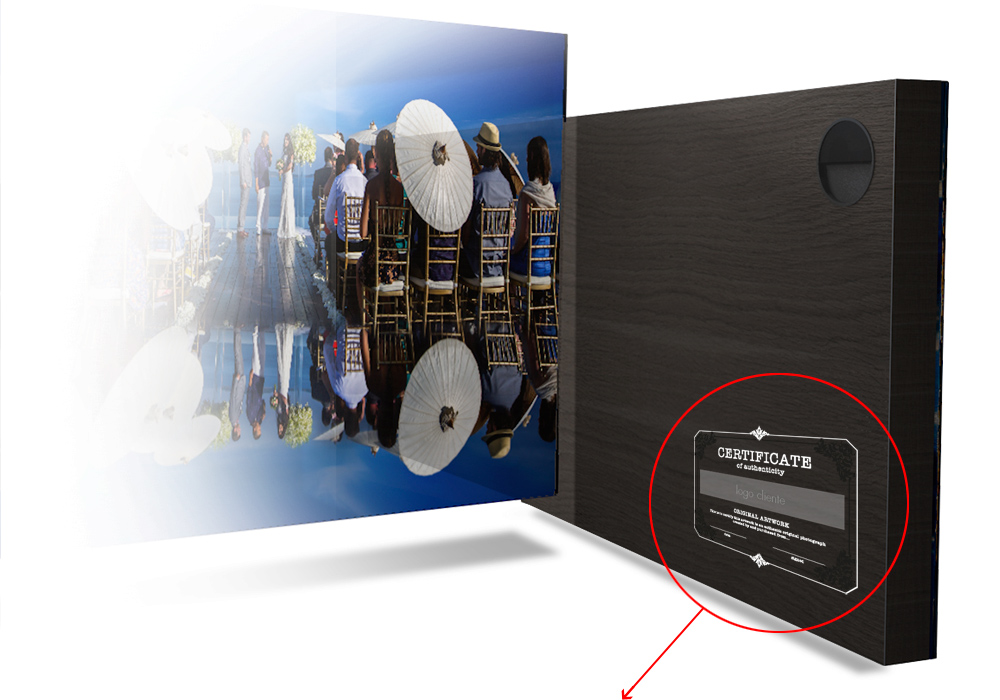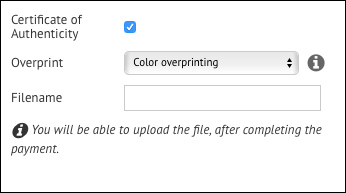 EXCLUSIVE!
Certificate overprinting
Add extra value to your Wall Art, finishing it with a "Certificate of Authenticity" on the back. Meant to be signed by you, the Certificate is overprinted (or raised overprinted as optional) with a design of choice. Simply upload a png file with your Certificate during the FTP session.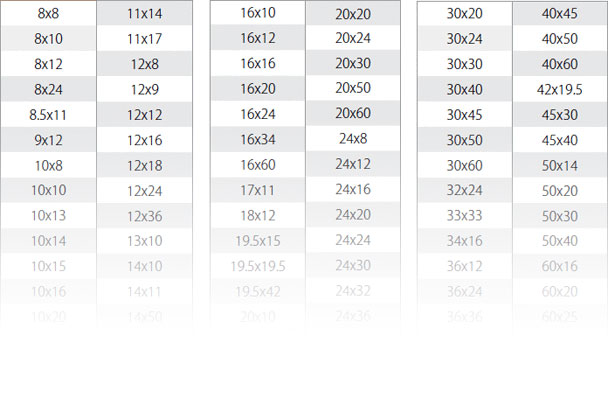 Choose among 92 sizes or directly create your own!
A professional photographer needs to know how to define space, even when it comes to decorating one or more walls. The many formats available offer almost every possible solution but, if you are working on a specific project, you can order a custom size.

More from the Wall Art Collection