Folio Box
A story inside a box.
Simplicity has always been the best way to obtain pure elegance. Not only does the Folio Box offer this, you'll also appreciate its clean lines and elegant style.
Details of class
The Folio box offers a premium Italian leather which can be enriched by debossing, also available in gold and silver, to obtain a result that is timeless. UV overprinting offers unrestricted freedom to reproduce logos, text, or digital images, creating a stunning result for a guaranteed wow factor.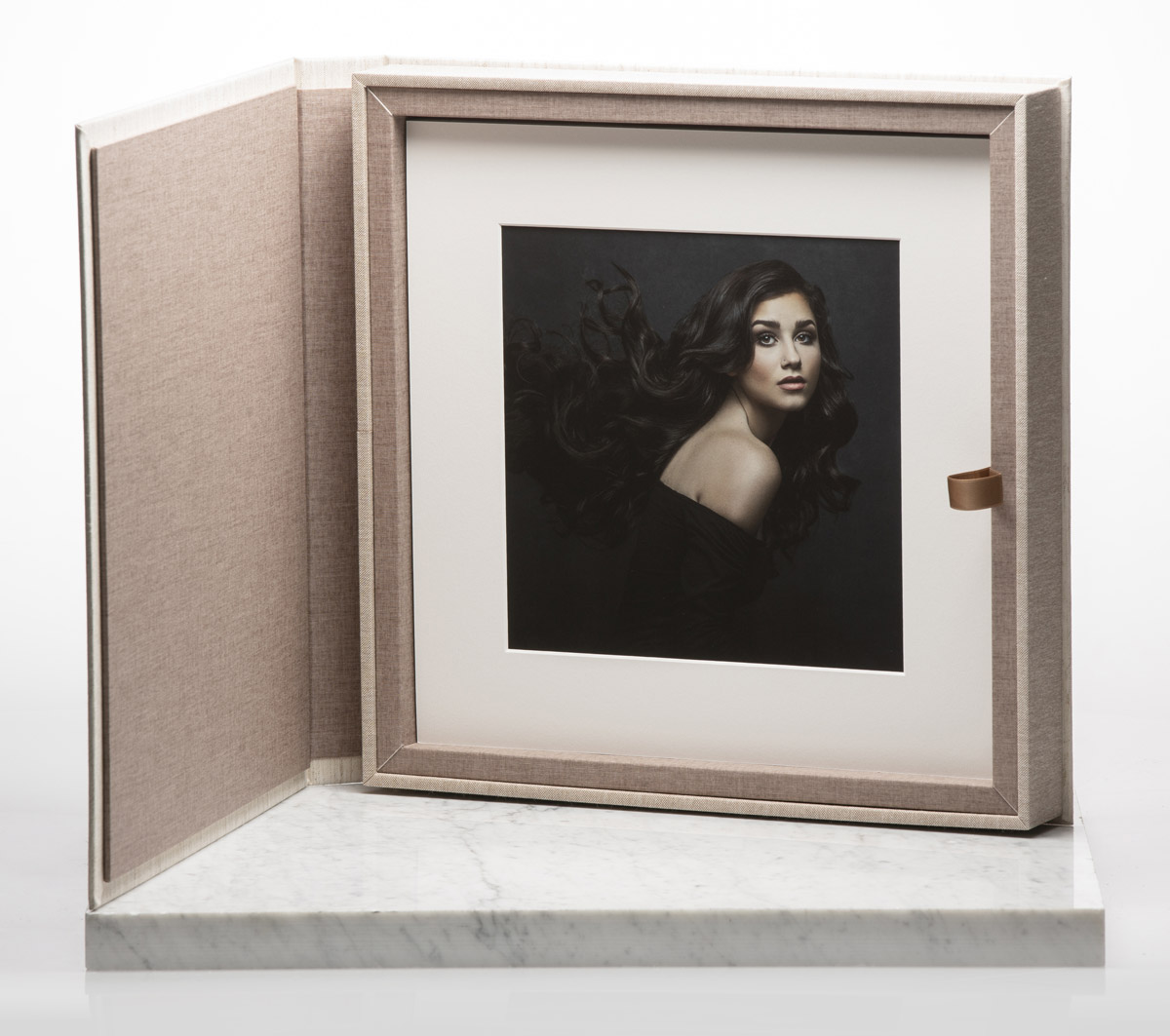 Mats sizes:
For 8×10″, 10×10″, 11×14″ or 14×14″ mats (20.3×25.4, 25.4×25.4, 27.9×27.9, 35.6×35.6 cm).
Capacity:
To hold 10, 15, 20, 25, 30 mats in regular thickness (5, 10, 15, 20 in bold thickness).
Covering materials:
Cloud Leatherette, Leatherette, Maple, Photographic Paper, Suede, Suede Paint, Touch, Eco Leather Deluxe, Leather, Linen Fabric new, Wood Fiber, Leather Distressed, Sequoia.
Side materials:
Cloud Leatherette, Leatherette, Linen Fabric new, Maple, Suede, Touch.
Internal materials:
Touch (white or black), Linen (18 colors).
Ribbon:
Sateen (28 colors).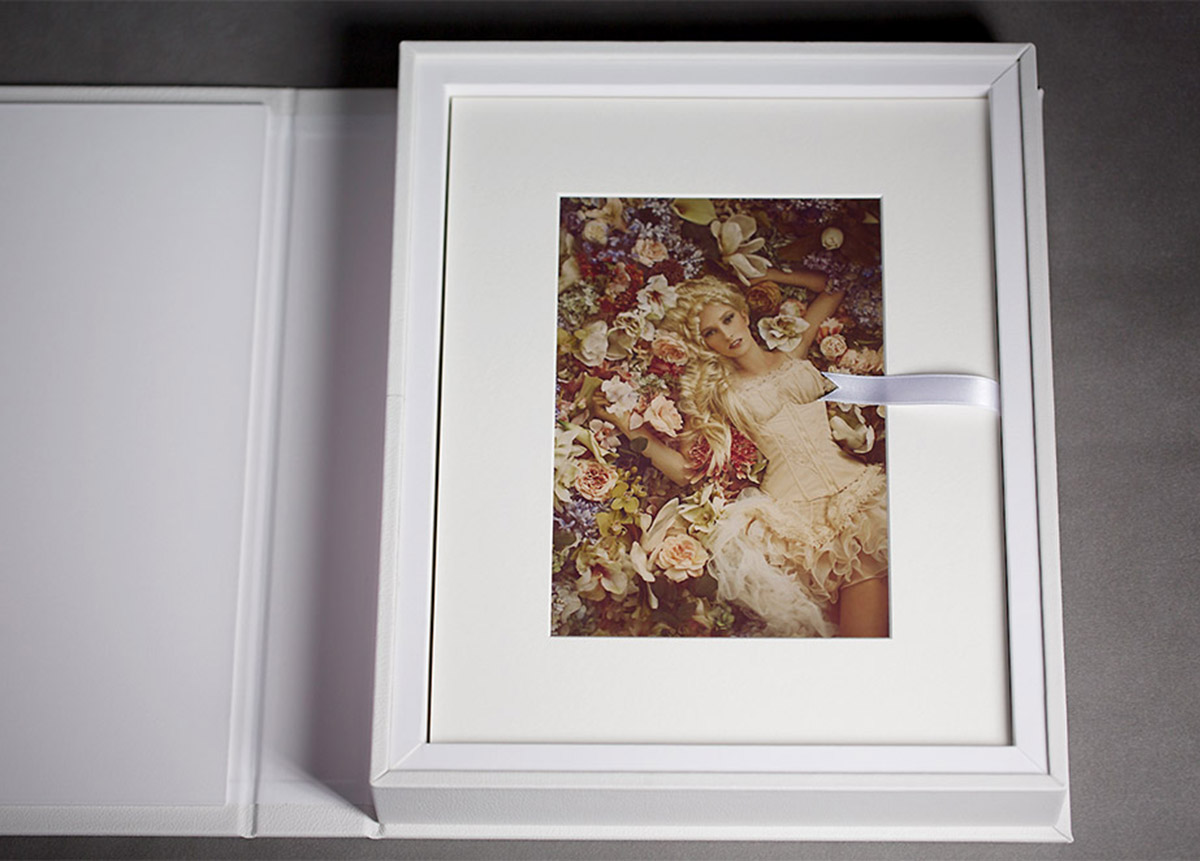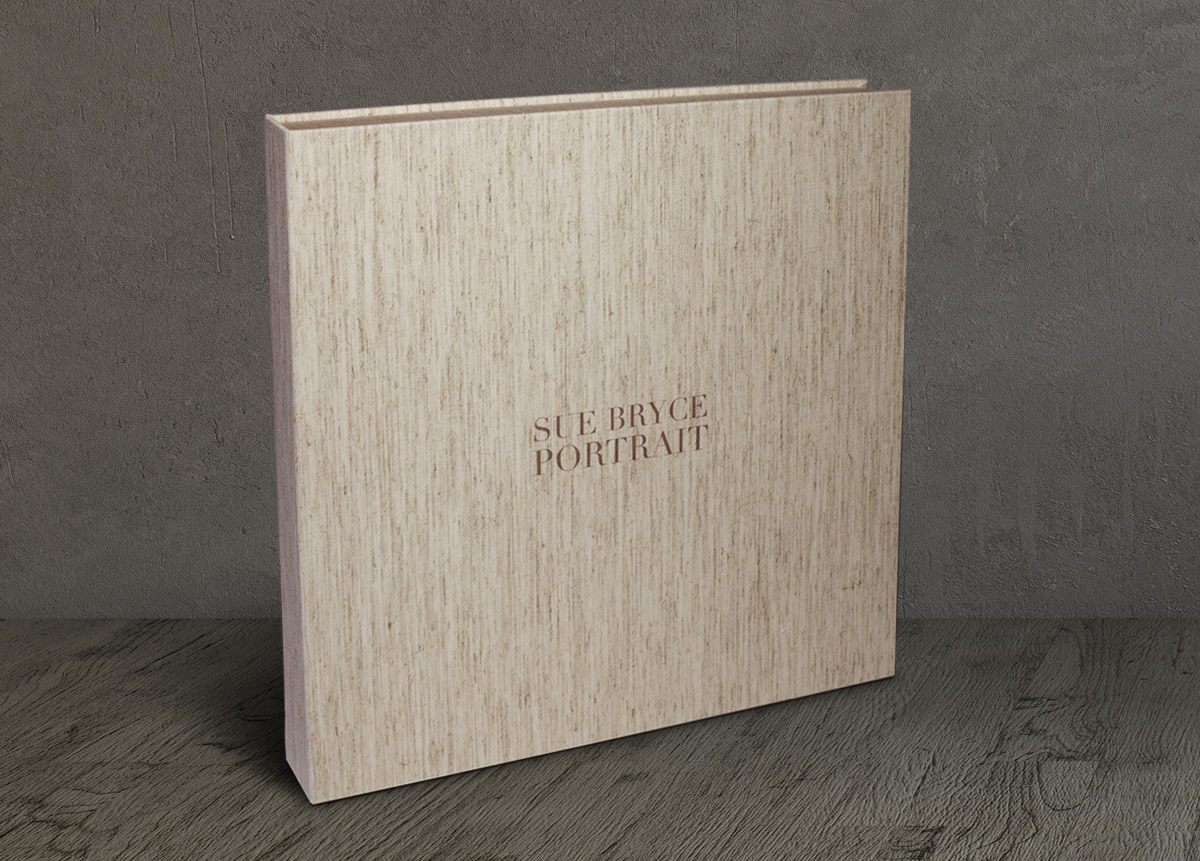 An exquisite selection of materials
At Graphistudio we believe in perceived quality. That's why our choice of materials and colours offers the best in terms look and feel, either in case of genuine italian leathers or vegan-leathers, as well as natural fibers.
This is not just the broadest catalogue, it's the greatest added value to your creative ideas.
More fabrics and materials
Personalization, make it yours!
Every Graphi product offers amazing options to personalize your work of art. Whether you want to make it special to your client or you want to go for some strategic branding, you can choose your style among: colour overprinting, raised varnishing, laser engraving, debossing , hot foil debossing, raised foil.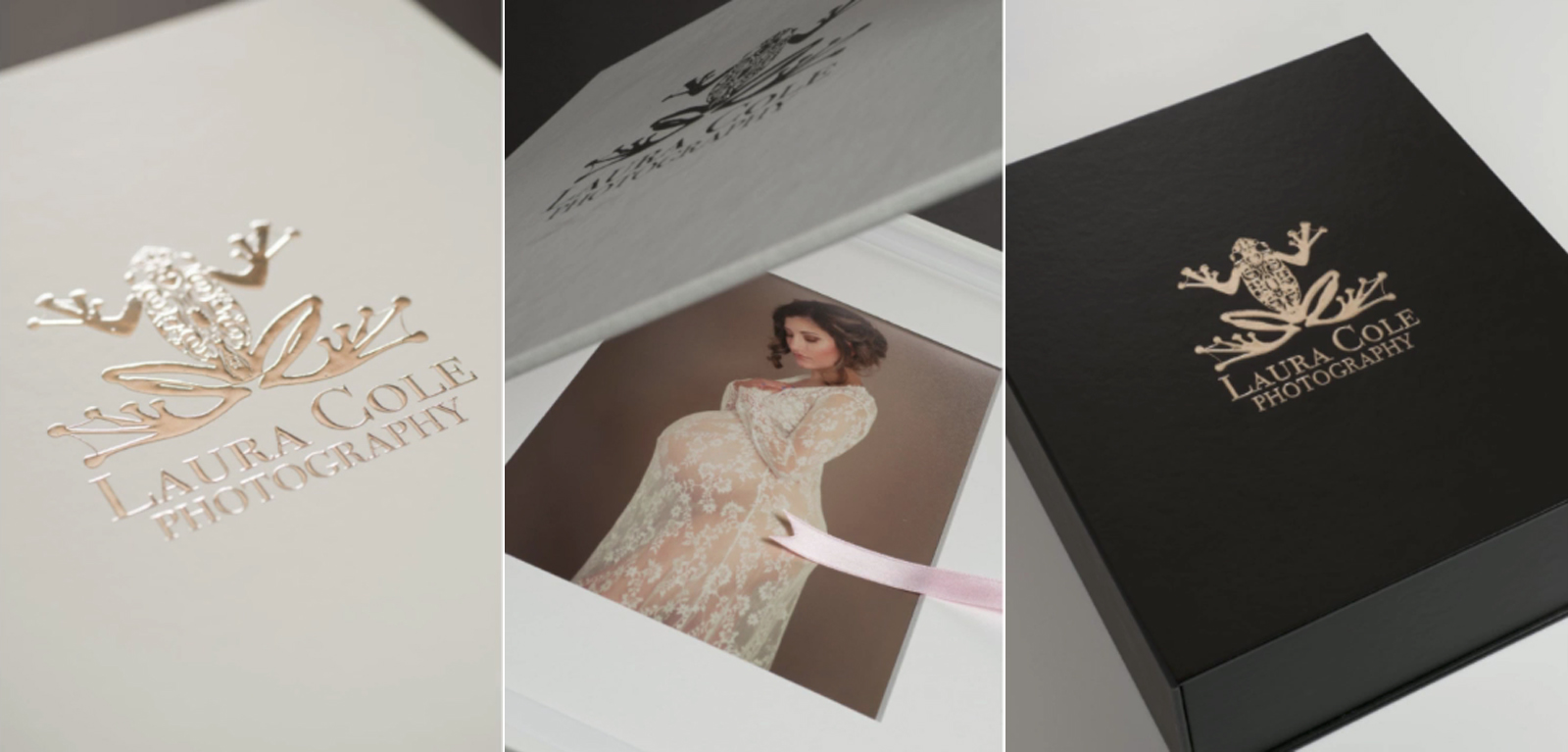 The power of personalization is key to make every Folio Box unique. Here you can see an extremely iconic logo design for powerful branding, in silver on white leatherette and golden on black leatherette raised foil.
Picture courtesy of Laura Cole Photography © (US Community)
Sizes
Square, vertical or horizontal, your Folio Box always fits the typical mat (imperial) such as 8×10″, 10×10″, 11×14″ or 14×14″ (20.3×25.4, 25.4×25.4, 27.9×27.9, 35.6×35.6 cm).
Here below, the box is represented in a choice of popular colours.

The optional USB bottom panel has a rectangular recess measuring 3.14 x1.96″, 0.66″ deep, where you can place any USB flash drive that will fit within these dimensions. A magnet is hidden under the cover material to hold in place any flash drive with at least a metal part.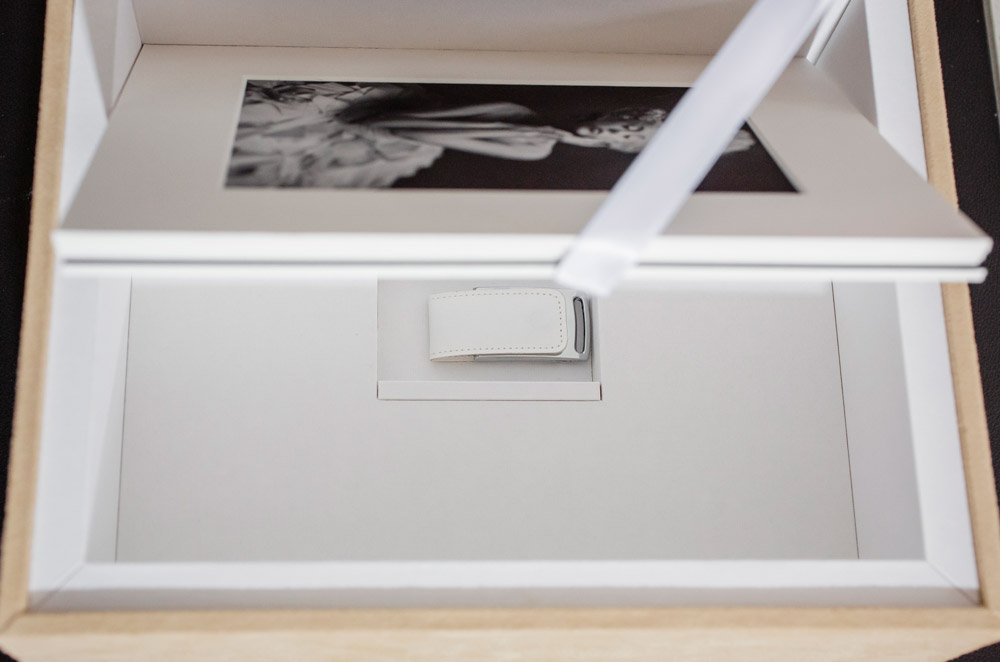 Optional false bottom
The optional false bottom comes with the click-in magnetic system. You have the ability to reduce the capacity of the standard 20 mat box to 10 or 15 mats, creating the opportunity to add mats for future photo sessions.
Prints & mats available
Prints, taking files to life
Our superior printing quality provides the most accurate representation of your files onto paper. The HD ink-jet technology by Canon guarantees wider gamut, crispness and durability.
Choose the right paper for your style among our options.
Mats, cut as diamonds
Your prints will stand out and have artistic charm with our specialty mats. Each mat will add a touch of style, sophistication and will enhance your prints.
Sizes in inches: 8×10" with an opening for a 5×7" print. 11×14" with openings for 7×10", 8×10", 8×12" prints. 10×10" with openings for 7×7", 8×8" prints. 14×14" with openings for 10×10" prints. Thickness: regular 0.11" / bold 0.18".

Sizes in centimetres: 20.3×25.4cm with an opening for a 12.7×17.8cm print. 27.9×35.5cm with openings for 17.8×25.4cm, 20.3×25.4cm, 20.3×12" prints. 25.4×25.4cm with openings for 17.8×17.8cm, 20.3×20.3cm prints. 35.5×35.5cm with openings for 25.4×25.4cm prints.
Thickness: regular 0.27cm / bold 0.45cm.

Finishing and materials
Our mats are produced with the highest quality and precision as a result of our numerical controlled 45° bevel cut.
The high quality art mats are paired "counter fibre" to ensure their longevity; no bowing over time.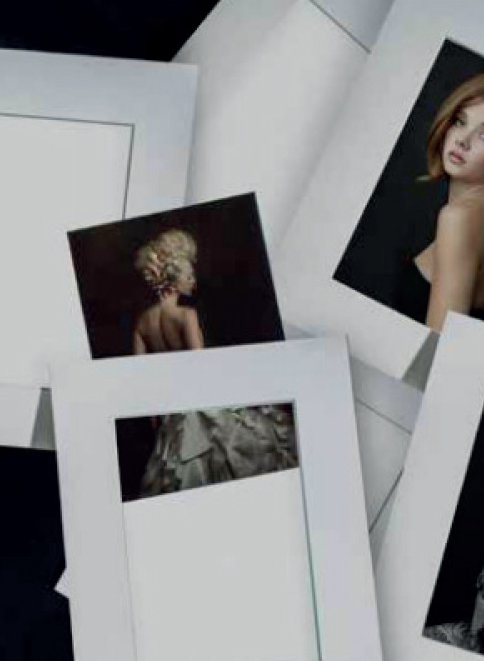 Mounting service, freedom and flexibilty
In the Sue Bryce Collection by Graphistudio you can order prints, mats or even mounted prints. Plan your "reveal session" as you prefer, maximizing the result in terms of profit and customer satisfaction. You can offer the same consistency even ordering additional prints after your IPS. We suggest to pair our HD prints to our archival mats for the best result, you can mount them by yourself easily or rely on our service.
HD printing, the revolutionary technology
It enables you to reproduce extraordinary detail throughout an image, on our seven color HD Canon Dreamlabo 5000 printing technology. Unprecedented dynamic range, extremely high resolution, deep blacks, plasticity of the skin tones, detailed shadows, vibrant colors and papers of extraordinary finishing. The longevity of these prints is certified at 300 years by the JEITA institute.

Custom Logo Cliché
A personalized cliché can be ordered one time, and then it will be stored here in Graphistudio and used whenever requested to deboss Mat orders.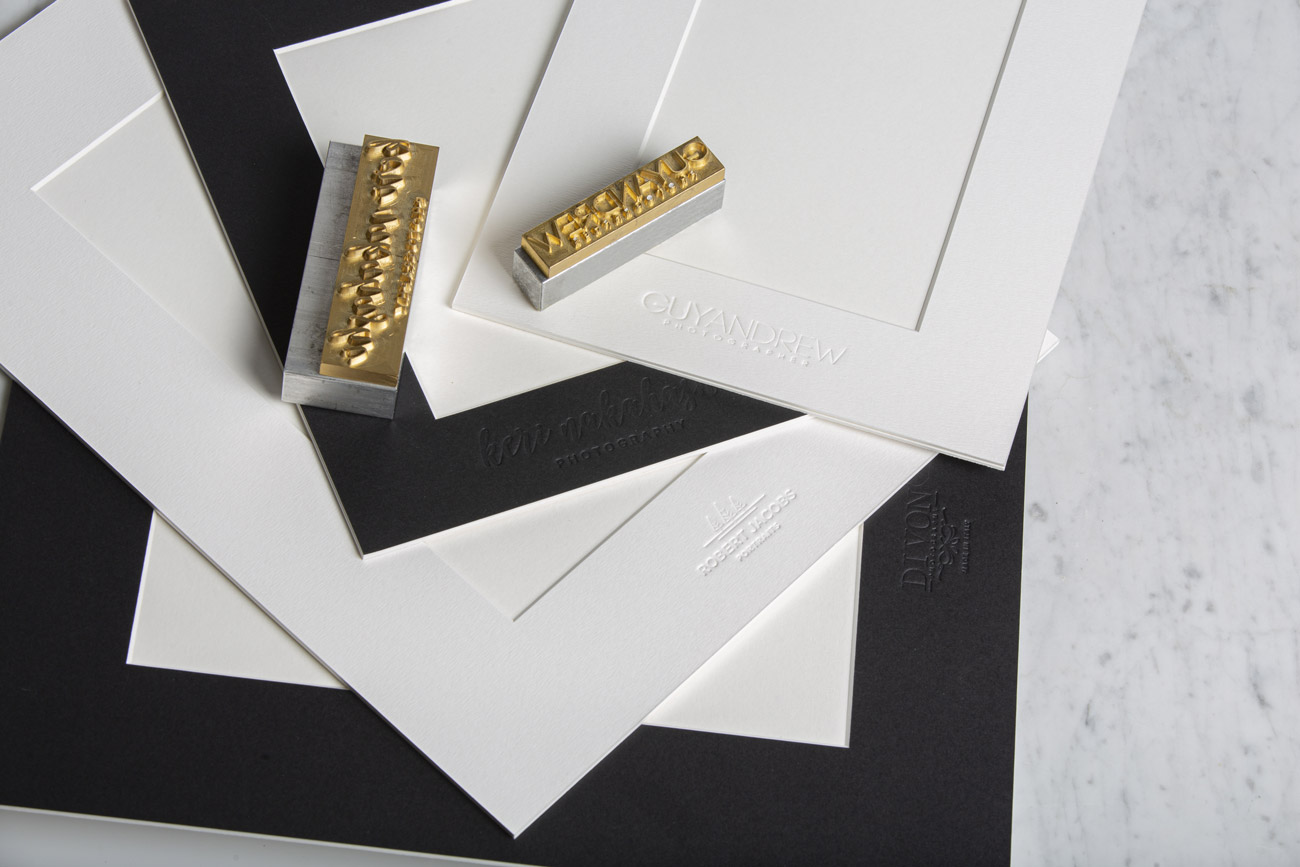 More from the Sue Bryce Collection