I love all things Italian!
Italians are unequivocally world leaders in design and high quality with the distinct advantage of boasting "Made in Italy," which in itself is a highly marketable affirmation! Just think of names like Armani, Prada, Versace, Gucci, Ferrari, Lamborghini and you immediately associate them with high quality and innovative design! I am officially adding Graphistudio to that list! This company of young, trendy, innovative executives is leading our industry towards a new phase of marketing wedding photography as art with some very exciting concepts that I have had the privilege of designing. These brand new album concepts embrace today's home art and decorating trends and offer to the photographer new, unprecedented, marketing opportunities. I am very proud of having been involved in designing this project. This collection will revamp our industry and excite new couples like never before.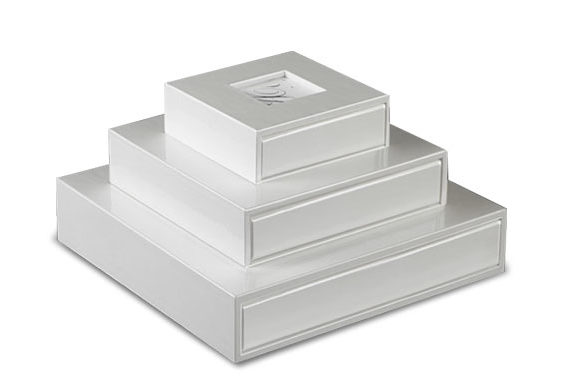 The product
This extraordinary collection is composed of three books, one 13×13", one 9.5×9.5" and one 6×6". All books are manufactured with their matching case. The natural utilization includes three elements organized in a triangular design, hence creating an ideal and logical continuum throughout the layouts. Two versions are available: "Snow White" or its twin "Pitch Black", produced with special handmade processes in the Graphistudio facility. Although the project is born as three books vision, it is possible to order also one book only.
A new benchmark. A new aesthetic and tactile experience.
Created as a perfect synthesis between glossy and opaque surfaces, Yervant's Collection book gives strong emotions through its luxurious cover, thanks to the satin metallic surfaces and a genuine Italian leather spine with a polish finish. The hands that hold the books experience an intense and enjoyable sensation, and wait in anticipation to discover what is contained in each volume. The essential lines, typical of this collection, give vent to the innovative square back, one of the most recent innovations of Graphistudio.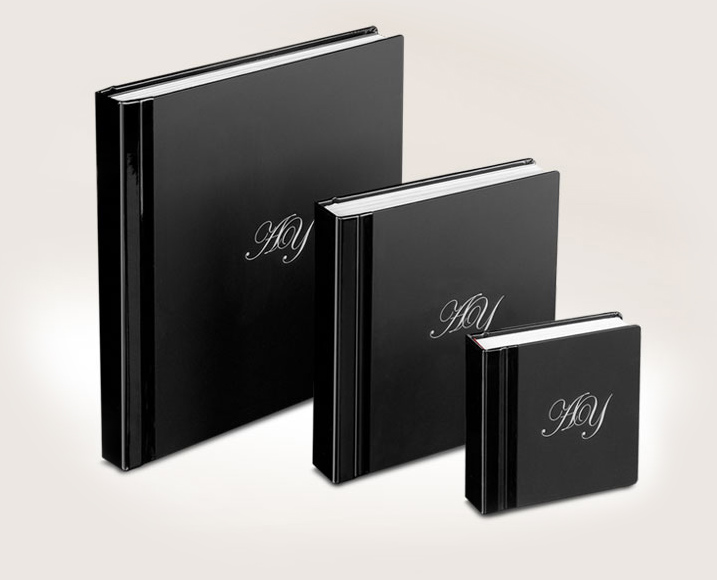 13×13″ metallic paper varnished metallic cover glossy leather spine and back
10×10″ pearl paper varnished metallic cover glossy leather spine and back
6×6″ textured paper varnished metallic cover glossy leather spine and back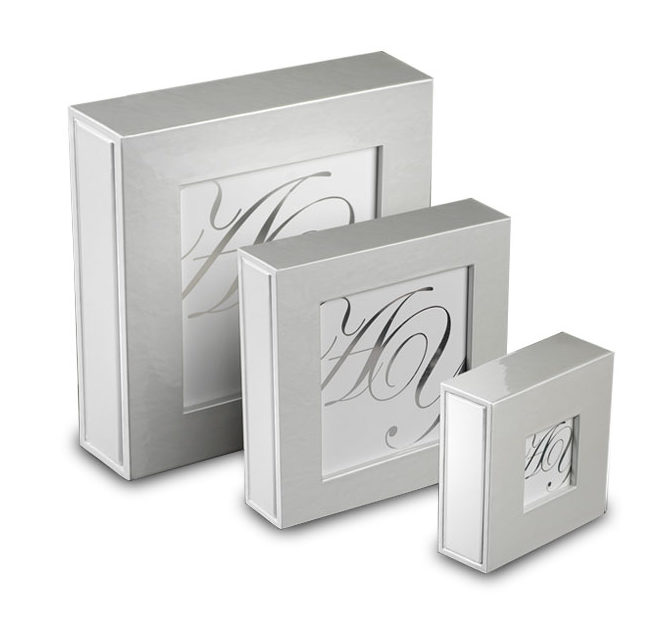 The case
Fantastically square with essential lines, this case represents a brand new style with a smooth surface, crystal shine and clean borders. The metallic insert, partially immersed in the structure, is functional to the flow of the three volumes in order to form a perfect triangle: an ancestral concept with ultra modern design. The contemporary design of Yervant's Collection creates value, establishes a new trend, and enables photographic artists to propose an exclusive item able to satisfy even the highest expectations.