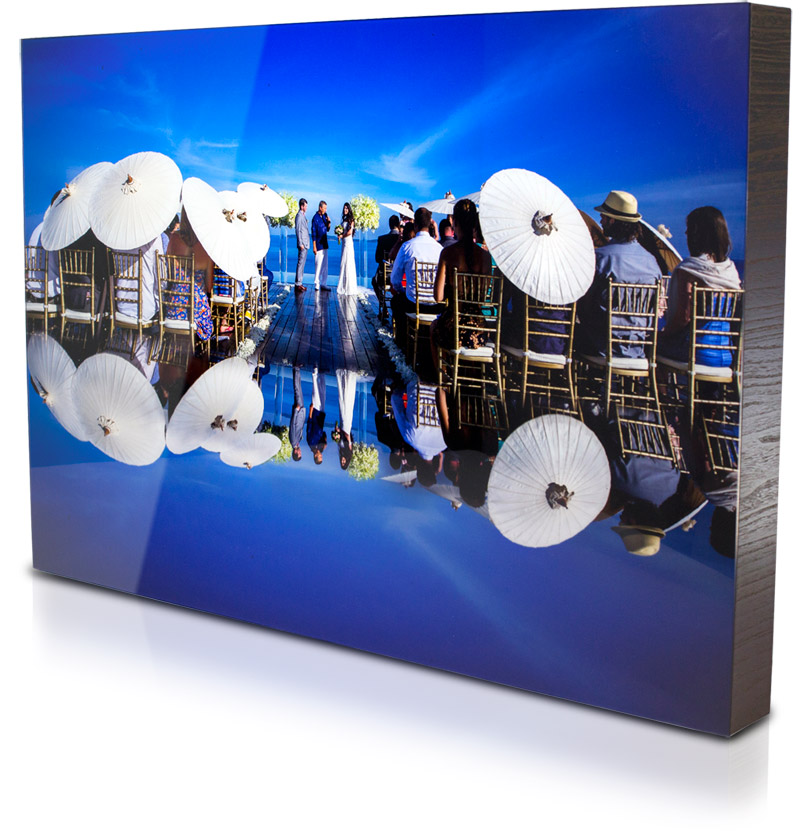 Acrylic Pro
The Professional choice in home decor
Picture courtesy of: © Jerry Ghiones Photography – (AUS)
An explosion of color and a play of light.
Vibrant colors and breathtaking details. Our ultra-transparent acrylic panels ensure total print accuracy from your files. No enhancements or adjustments. Just precise color management for a flawless and long-lasting fine art print under the acrylic layer. The back panel, available in different colors, is made from a rigid monoblock with edges and angles precise to the millimeter.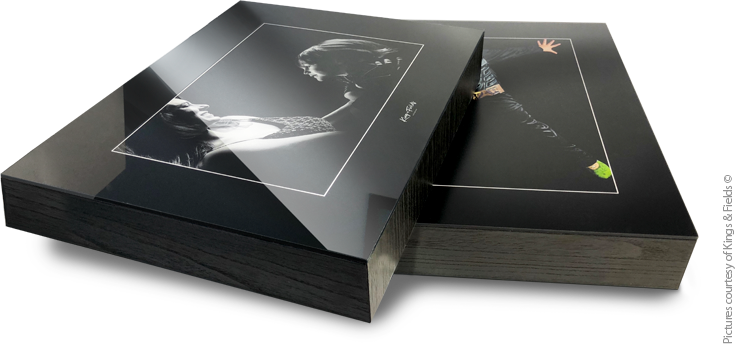 Two finishes, one result: excellence.
Available in both Glossy and Matte finish, the Acrylic Pro reaches impressive dynamic ranges. Whether you prefer the play of light and reflection of a perfectly shiny surface or the purity of an anti-glare protected image, Acrylic Pro will make the most of your images.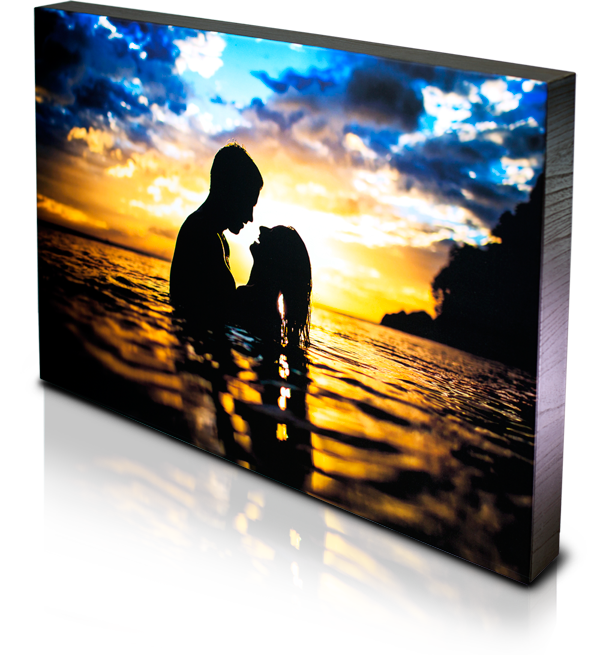 Canvas Pro
An unprecedented artistic result
The professional
choice in
home decor
An unprecedented artistic result.
The professional choice for wall art. Vibrant colors on cotton canvas for an artistic feel, mounted with millimetric precision and sharp wrap corners. A superior quality canvas, mounted on a planar element that will never collapse, or allow the canvas to loosen and bulge like other panels available on the market.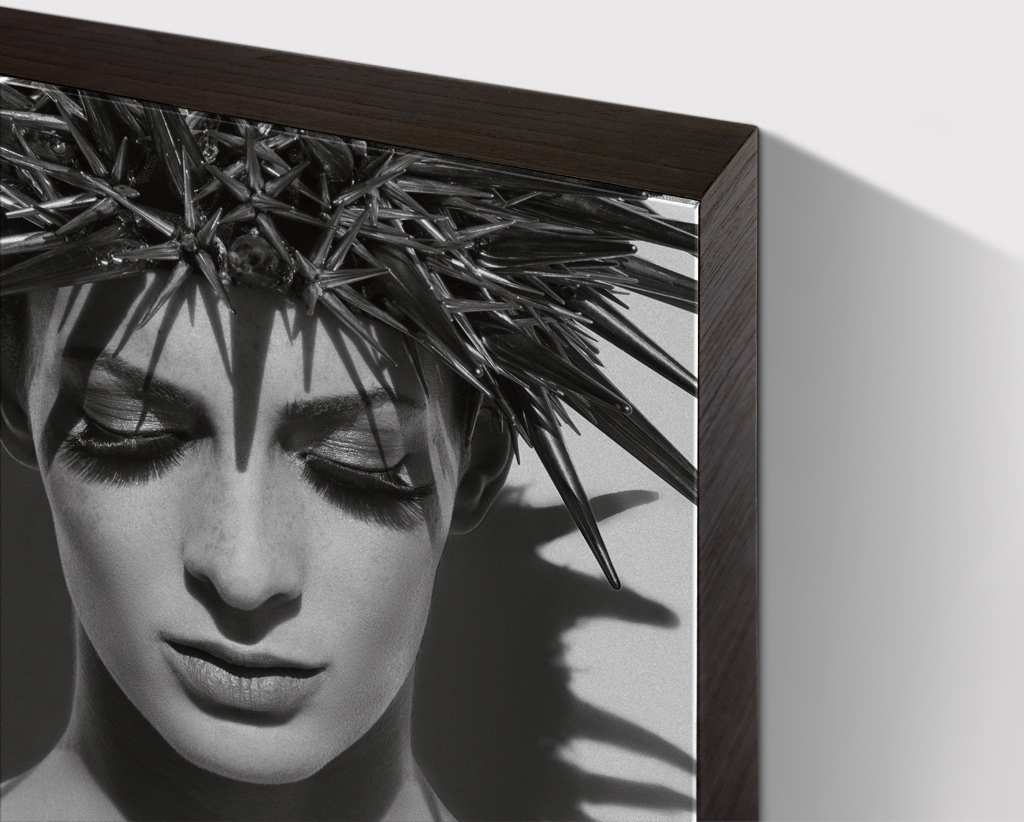 The back panel, available in different colors, is obtained from a rigid monoblock, perfect in every aspect, including the edges and angles with precision to the millimeter. No need to hide the back panel. There are no staples or unsightly mounting. All around perfection!
A thin canvas, soft to the touch without stretch or bounce – a work of art.
The most noble and classic form of artistic printing finds a new look thanks to the Canvas Pro. The warmth of the cotton fabric, the deep saturated colors, the textile texture that charms at first touch, are all assembled to perfection on a non-deformable planar element. Soft but doesn't stretch like other products currently on the market. Design and tradition unite to amaze you.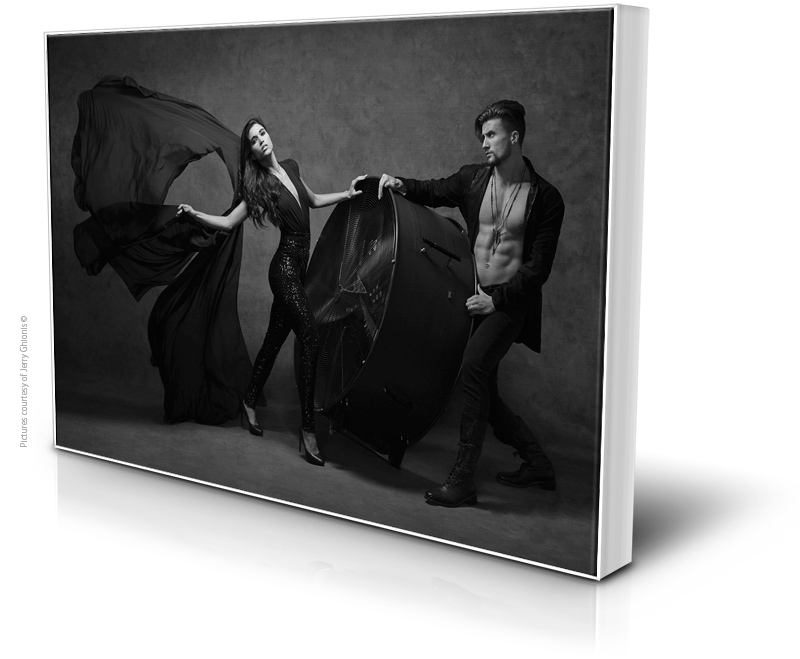 Canvas Plus
Our enhanced solution on canvas option
The ideal blend between
our Wrap and Pro canvases
The Canvas Plus sets a world apart itself. The innovative unibody back panel with thin or thick frame surrounds the Latex® print wrapped on a rigid panel. The ideal blend between our Wrap and Pro canvases.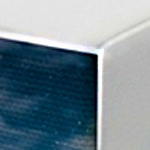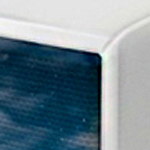 A canvas features
On the Canvas Plus the image is wrapped on the front panel only,
where solid color areas are therefore not allowed.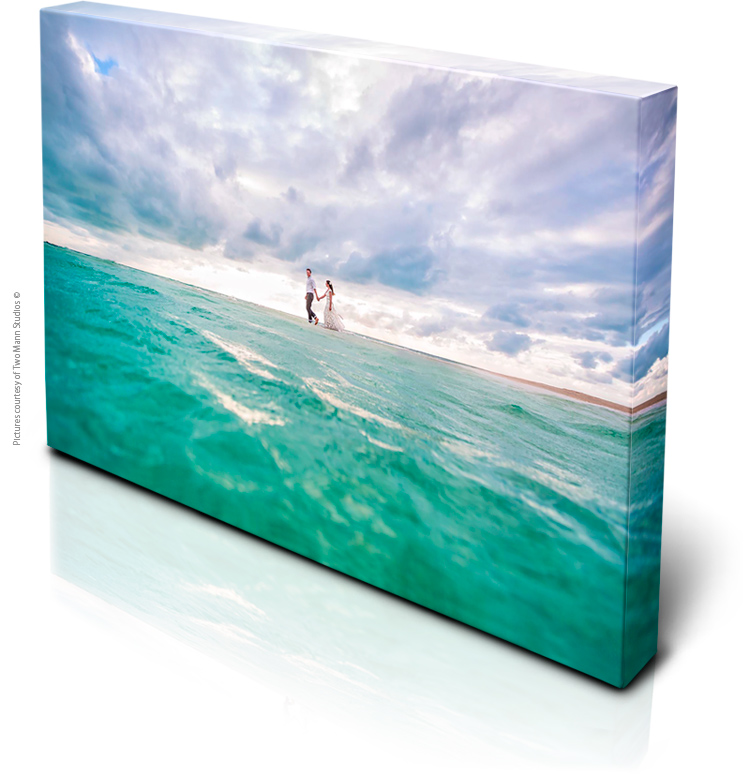 Canvas Wrap
We redefine the classic canvas
We redefined the classic canvas. Through print quality and mounting precision, our Canvas Wrap gets the best out of technology without sacrificing clean design and price competitiveness.
With totally precise angles, minus the awkward overlaps so common in the market, this product finally allows professionals to take a significant leap forward. The panel is made from a rigid monoblock, perfect in every way. No need to hide the back. There are no staples or unsightly mounting. All around perfection!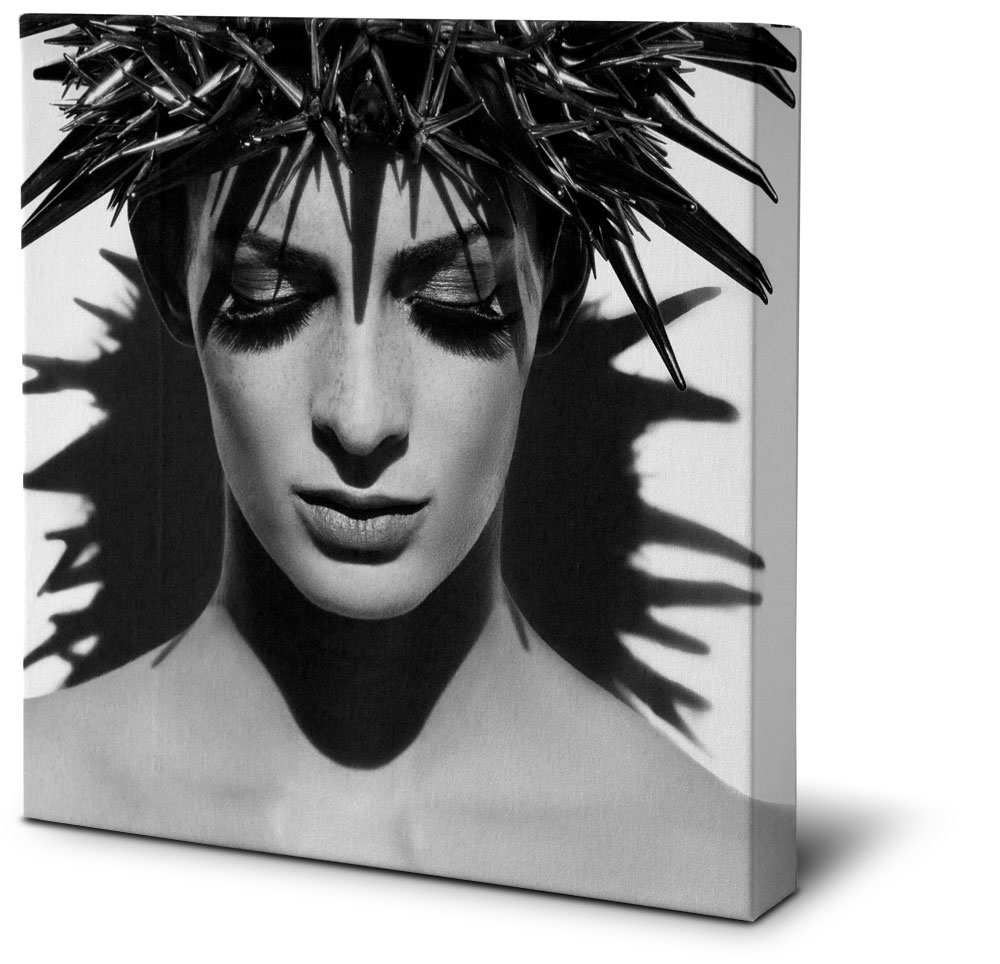 Beauty with no compromise, from every angle.
Probably the first Canvas Wrap refined on the back side too; it's so nicely made that you might think it's a pity to hang it on the wall! A professional, exclusive finishing and attention to details to lift the photographer to the next level. You will over exceed your clients expectations with something unique.

A canvas for the professionals at last!
Canvas Wrap is the simplest and most effective solution within the wall art collection. It is a perfect balance between visual impact and affordability. Built on an idea of quality that is essential for the professionals.
CERTIFICATE OF AUTHENTICITY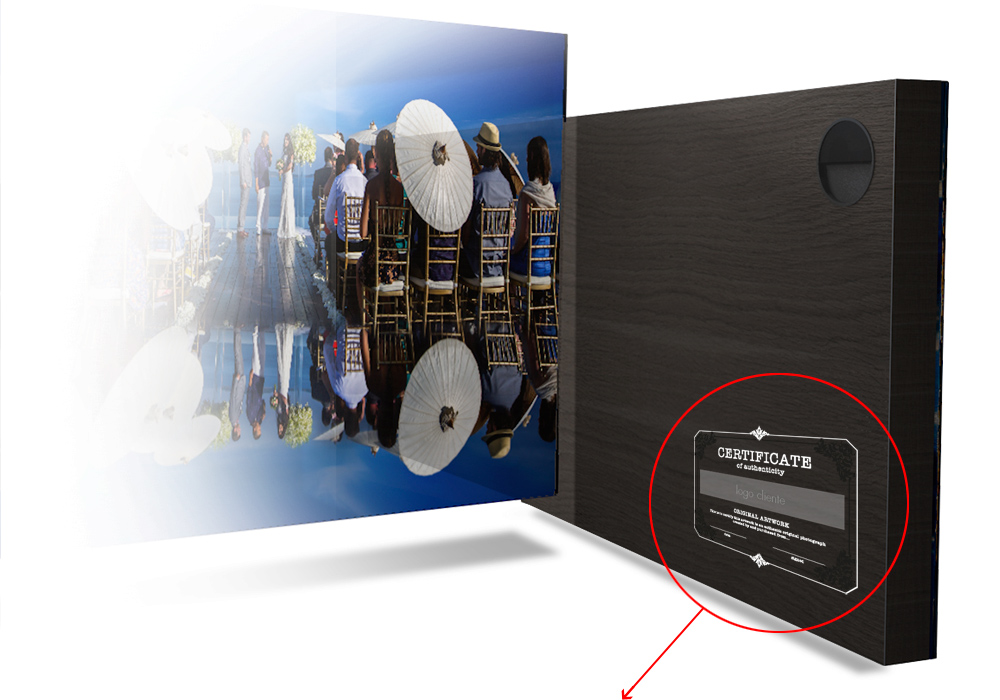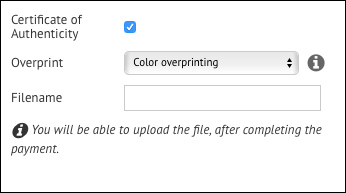 EXCLUSIVE!
Certificate overprinting
Add extra value to your wall art, finishing it with a "Certificate of Authenticity" on the back. Meant to be sign by you, the Certificate is overprinted (or raised overprinted as optional) with a design of choice. Simply upload a png file with your Certificate during the FTP session.
The finest design ever for an art gallery experience.
Whether you choose the enhancing power of the acrylic or the warmth of the canvas, your images will be perfectly produced. The exclusive mounting system of the panel, on a monoblock wooden frame, gives our wall art unparalleled stability and structure. The elegance of finely crafted furniture, combined with the highest print quality in the world, will transform your client's space into an authentic art gallery displaying their most precious memories!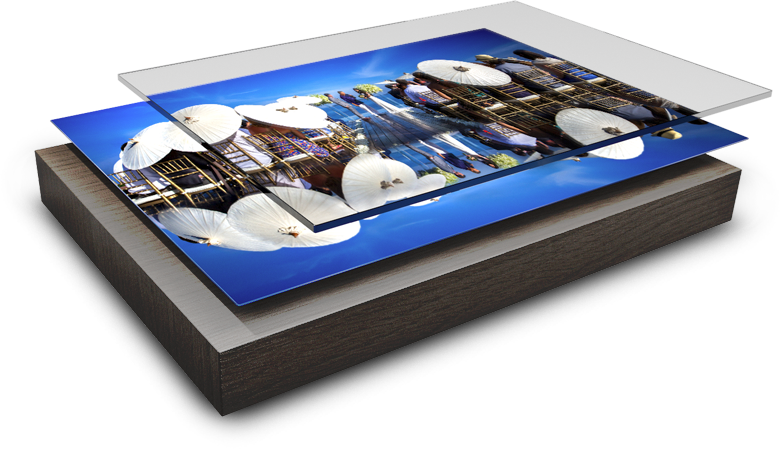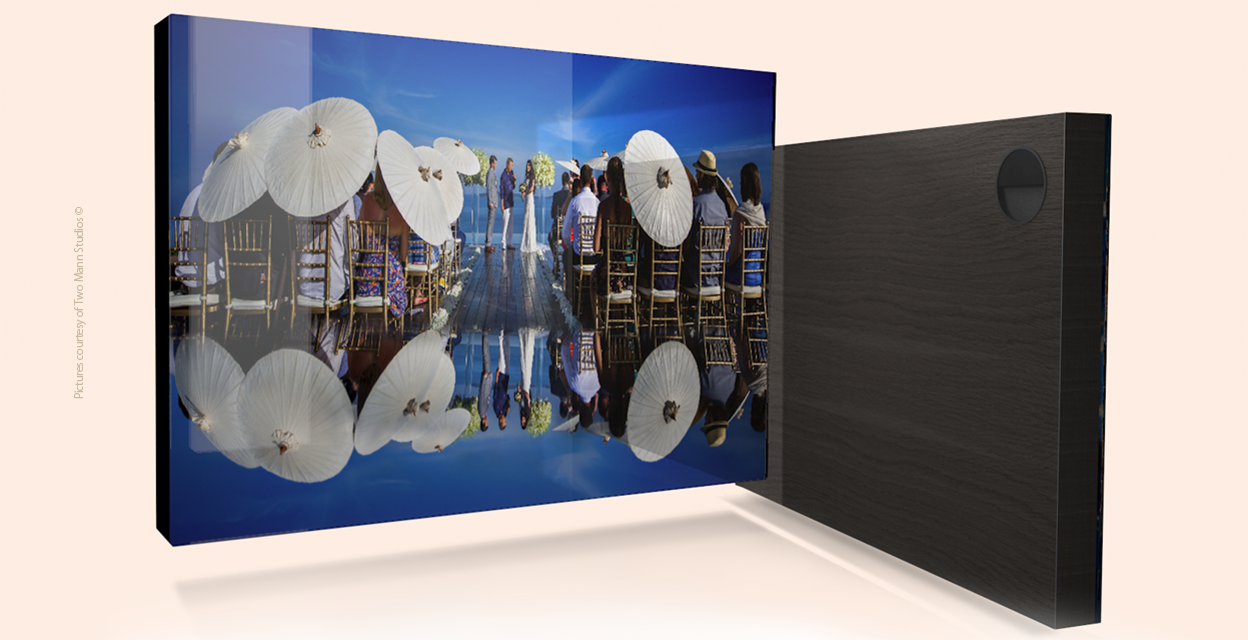 Completely finished for pure beauty from every angle.
You can identify a professional by their attention to detail. With a brand new clean design, with no visible mounting elements, our wall art makes photography enjoyable as never before. The meticulous precision to detail ensures the wow effect. Anything else on your clients walls will pale in comparison!!
Accurate and easy to hang..
Thanks to the special 3D molded polymer component, hanging your wall art has never been easier! For the first time, you can look at a product and find it irresistible in every aspect. The incredible finish to the back panel compliments the total quality that more and more professionals find essential today.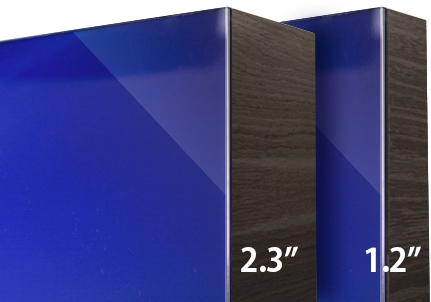 Two thicknesses allow your masterpiece to stand out!
Available in two thicknesses, 1.2 and 2.3 inch., the standout provides solidity and visual consistency without encumbering the overall weight of the panel.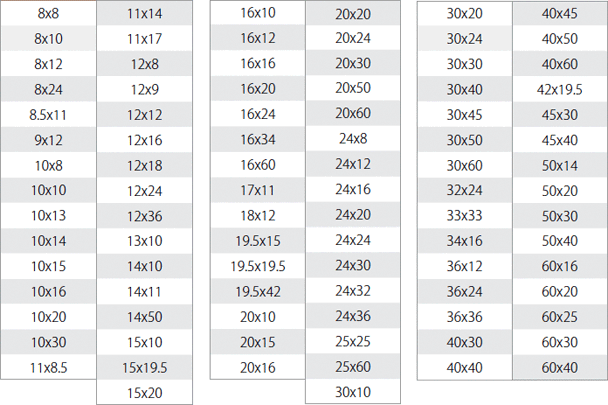 Choose among 92 sizes or directly create your own!
A professional photographer needs to know how to define space, even when it comes to decorating one or more walls. The many formats available offer almost every possible solution but, if you are working on a specific project, you can order a custom size.

Steve Saporito
Wall Art Collection
Create amazing compositions with winning results guaranteed.
Designed by one of the leading experts in the field, the Steve Saporito Wall Art Collection compositions combine harmony of form with rationality of space. You will find the most suitable solution for your client's special place. Steve is widely known for his educational program "Intuition to Succeed" for pro photographers, pivoted on portraits and how to grow a profitable studio. Having mentored and supported hundreds of photographers and some among the greatest Studios out there, Steve will now share his impressive expertise in a scientific, practical and effective method.You will find the Steve Saporito Wall Art Collection featured in our on line ordering system, fully integrated in the workflow. In a few clicks, effortlessly, you will be able to create powerful compositions.