Forms
A new, revolutionary idea by Graphistudio
A new concept, a simple idea, an ultra modern design: Forms gives a new shape to the photographic book.
Only by Graphistudio. Impress your clients with the only product of its kind. Be first. Be a leader.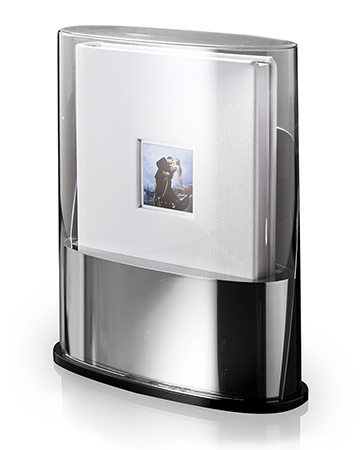 Book sizes:
Available only for vertical books of 9.5×13″ (25x35cm), up to 70 pages.
Size:
w: 13″ (33cm), d: 5″ (13cm), h 15″ (39cm).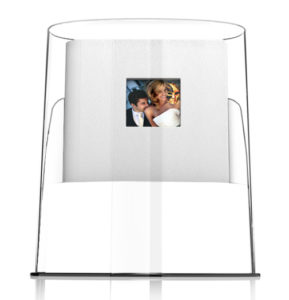 Colour combinations:
Black spine/black base,
white spine/white base,
black spine/white base,
white spine/chrome base,
black spine/chrome base.